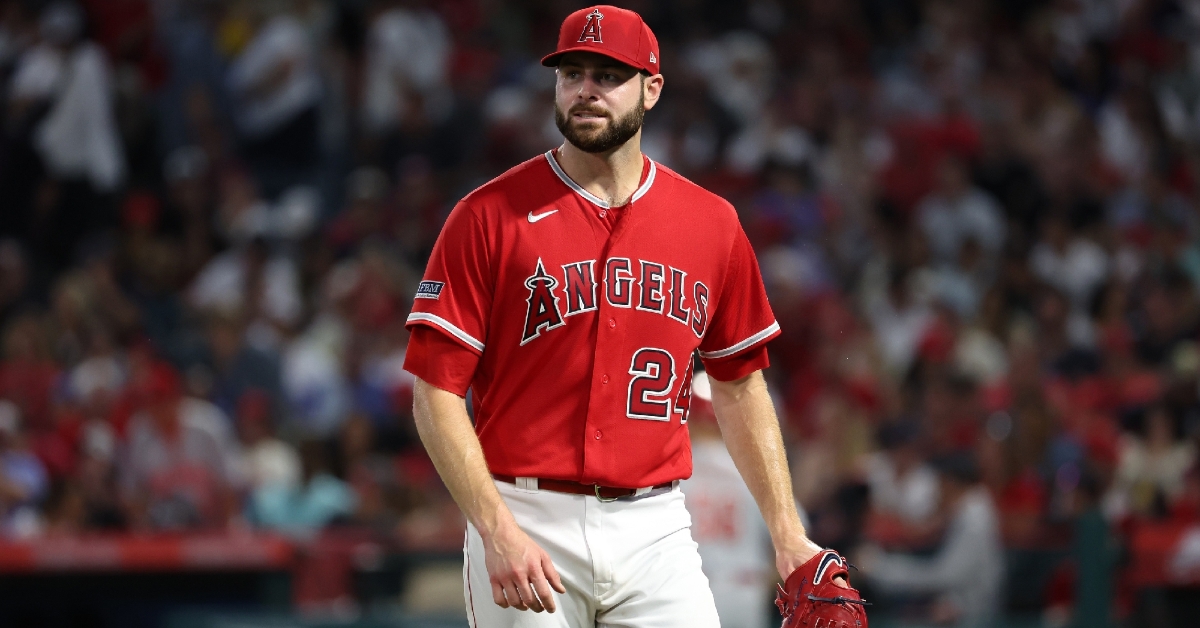 | | |
| --- | --- |
| Three Players who could help Cubs in September | |
---
With today marking the last day of August and the Cubs enjoying an off day, all the attention shifts to Friday. Not only will the Cubs be embarking on a doubleheader with the Reds, but Friday is September 1, also known as the September call-up period. This is when rosters can expand for the stretch run, as the Cubs will be looking for some enforcement.
Unlike years in the past when you could have upwards of 15 players called up at one time, you can only add two players now, which makes the decisions harder. Given there is a doubleheader on Friday, look for a pitcher like Caleb Kilian, Shane Greene, or Ben Brown to be called up Friday to give them some pitching relief. Apart from that, all eyes will fall on Matt Mervis to see if he comes back up or the outfield duo of Alexander Canario and Pete Crow-Armstrong as they continue to mash AAA pitching.
Even with the September call-up period the biggest topic of discussion, Thursday and Friday could also be significant days for the Cubs, thanks to the Anaheim Angels, as the Cubs could add some players via the waiver market to help them come September. With the Angels practically dumping their entire roster, several intriguing names have become available, and most fit a need for the Cubs. Here are three players the Cubs could target with possible waiver claims.
Lucas Giolito
When the Angels traded for Reynaldo Lopez and Giolito from the White Sox, the goal was to put them in a position to make the playoffs. However, things backfired in a hurry as Mike Trout hit the IL again, Shohei Otani needed Tommy John, and the team lost their first eight games following the deadline, virtually eliminating them from contention.
That forced management with the tough decision to practically cut any player who would be an upcoming free agent, and Lopez and Giolito fell into that category. Now available for the taking, Giolito would be an excellent addition for the final month of the season for the Cubs. I know what you are thinking. Giolito is just another version of Jameson Taillon, but for a lot cheaper.
If you base that off his numbers from this season, you would be right in a way, but he is a much better option than Taillon and Drew Smyly at this point, and he would cost next to nothing to take on for one month. Before joining the Angels, Giolito enjoyed a solid season with the White Sox, posting a 3.79 ERA across 21 starts.
He's also struck out 165 batters in 153 innings pitched this season, making him an intriguing option for the banged-up Cubs rotation. He is also under 30 years of age, which could put him in the running for a short-term extension with the Cubs if he looks like his old self. However, some questions surround him, with most of those coming from his time with the Angels.
Giolito had a horrible month of August with the Halos, with a 6.89 ERA in six starts. Giolito has also been severely stung by the long ball, giving up 30 home runs in 2023, the fourth worst in MLB. This would be a risky option, but one the Cubs should consider since Marcus Stroman is likely out for the season while Jordan Wicks and Javier Assad are young and unproven.
Update: The Cleveland Guardians claimed right-handed starter Lucas Giolito and right-handed reliever Reynaldo Lopez today
Matt Moore
Remember when the Cubs were desperate for a lefty reliever this offseason and were in the running to land Matt Moore until he signed with the Angels? Well, now is their chance to get him, as the Angels released him less than five months after landing him. Signed to a one-year deal, Moore has put up back-to-back great seasons, including this season, where he has posted a 2.30 ERA across 40 appearances.
Despite the Cubs not having a lefty in the pen, they managed to get bought as Mark Leiter Jr. is better against lefties than righties, making him their lefty out of the pen. However, you do need more lefties, and when Smyly was moved to the pen, it gave the Cubs another left-handed option. Smyly is no Moore, and adding Moore is the move this team should have done at the deadline to begin with.
Mike Clevinger
With guys like Carlos Carrasco and Giolito on the waiver market, someone will add one of those names to their rotation for the stretch run. However, another option, and perhaps the most intriguing option no one is talking about, is Mike Clevinger, as the White Sox parted ways with him in August.
The Cubs are very familiar with Clevinger as he pitched one of his best starts of the season against the Cubs a few weeks ago, only to have Christopher Morel walk them off to ruin things. He has also posted a 3.32 ERA across 18 starts, so the production has been there all season in what was otherwise a shaky White Sox rotation.
This is where things make a ton of sense for the Cubs to make a run at Clevinger. Sure, he is 32 years old right now and is nearing the back end of his career, but he doesn't have the innings on his arm that some of these other guys do, and he can still touch 96 MPH with his heater. He also has a mutual option for the 2024 season, which means you could ultimately convince him to stick around for next season, further helping the future of your rotation.
Another thing that makes this an intriguing option is that Clevinger is a pitcher Yan Gomes has caught in the past and has had some very successful years. Most notably in 2018, when he reached the 200-inning mark while keeping his ERA at a stellar 3.02. That continuity goes a long way, as the Cubs have some options to consider in the next 48 hours.

Tags: Cubs Baseball
,
Caleb Kilian
,
Matt Mervis
,
Alexander Canario
,
Jameson Taillon
,
Drew Smyly
,
Marcus Stroman
,
Jordan Wicks
,
Javier Assad
,
Mark Leiter
,
Christopher Morel
,
Yan Gomes