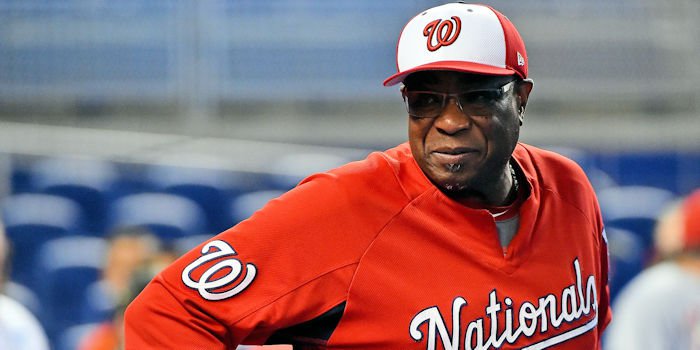 | | |
| --- | --- |
| Dusty Baker on Cubs: "I want to win and they're in the way" | |
---
Former Chicago Cubs manager Dusty Baker took the North Siders to their first division title in 15 years and almost made it to the World Series in 2003.
Now he coaches a talented Washington Nationals squad that will face off against the Cubs starting on Friday night at Nationals Park.
The Cubs are also a formidable opponent for the Nationals as they have 292 regular season wins since 2015 which is tops in the majors. It's a long time since the Baker regime days.
Baker spoke to reporters on Monday about meeting his former team in the postseason for the first time.
"I feel that this was supposed to happen," Baker said.
Baker knows that you have to go probably go through Chicago at some point if you want to make it to the World Series.
"No matter how much satisfaction you get or dissatisfaction, you've got to beat them anyway," Baker said. "They are the incumbent champs.
"I want to win and they're in the way."
It looks like Baker is ready to try to take it to his former team. Baker finished his Cubs managerial career with 322 wins and 326 losses and was dismissed after the 2006 season. In case you were wondering, Baker has never won a World Series as a manager.