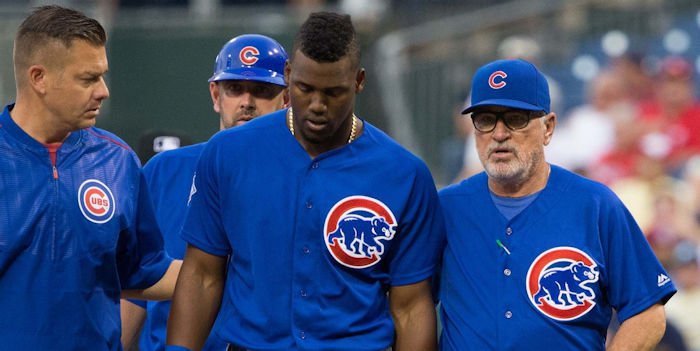 | | |
| --- | --- |
| ESPN calls out Royals for misevaluation of Jorge Soler | |
---
ESPN senior writer Jim Bowden has an in-depth knowledge of baseball trades and signings being a former general manager of the Cincinnati Reds and Washington Nationals.
He shared in his latest article that he thinks the Royals misevaluated their winter meeting trade with the Chicago Cubs with Jorge Soler and Wade Davis.
"The Royals at their news conference referred to Soler as an "average" and "ordinary" right fielder," Bowden said. "This was not an accurate assessment of anyone who has seen him play. Soler is a well-below-average right fielder and is a much better American League player than a National League player. Don't get me wrong; the Royals did what they should have done trading one of their big-seven potential free agents for five years of control of Soler, who is capable of 20-25 home runs with 80-85 RBIs. But his below-average defense has to be recognized."
Bowden thinks they can get away with him as a defensive liability with strong outfield play at the other two positions.
"The Royals can get away with his poor defense because they have the game's best defensive left fielder in Alex Gordon and a special defender in center field with Lorenzo Cain," Bowden said. "So I'm not questioning the deal, but I'm just pointing out they misevaluated his defense if they think he's average."
I have to agree with Bowden on the Soler's defensive abilities as it was always nerve-wracking watching him play in right field because he just didn't seem a natural defender with the Cubs. He does have a cannon of an arm though so the Royals just need to be patient with him. He should blossom in the American League with more opportunities in right field and DH chances.
Soler batted .238 with 12 homers, 31 RBIs, .769 OPS and an on-base percentage of .333 on the season in 86 games. During the postseason, he had only two hits with 13 at-bats and three walks.
For his career, he is a .258 hitter with 35 doubles, two triples, and 27 home runs.