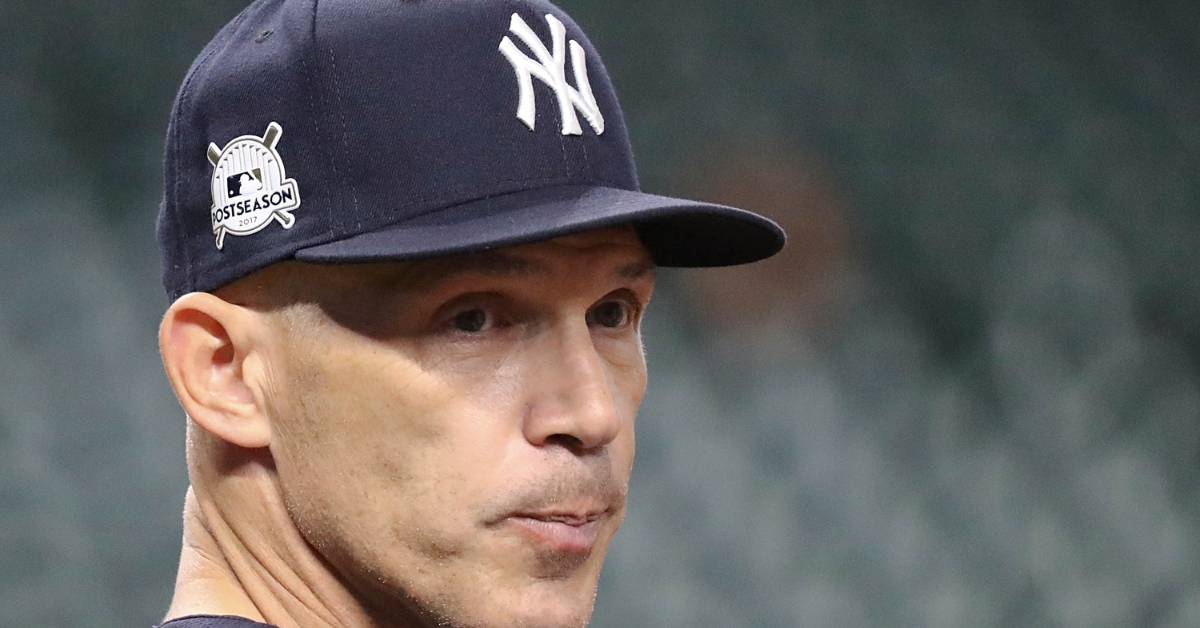 | | |
| --- | --- |
| Joe Girardi discusses his interest in managing Cubs | |
---
| | | |
| --- | --- | --- |
| Monday, October 7, 2019, 12:26 PM | | |
CHICAGO — There are two former Chicago Cubs catchers set to interview for the Cubs' open managerial position this week, and, interestingly, the frontrunner is the one who has no prior managing experience. While David Ross is considered the likeliest candidate to become the Cubs' next skipper, Joe Girardi, who won the World Series in 2009 as the manager of the New York Yankees, is another potential replacement for former Cubs manager Joe Maddon.
Girardi caught for the Cubs from 2000-02, earning an All-Star nod in 2000, and he discussed his interest in managing the Cubs when appearing on 670 The Score's Mully & Haugh Show last week. In addition to confirming that he wants to resume managing by saying that "any job out there" would pique his interest, Girardi, who is currently working as an MLB analyst and broadcaster, gave his take on what appeals to him about the opening with the Cubs.
"When you look at managing in Major League Baseball, there are only so many jobs. So anything that comes across your desk you're going to be very interested in. There are 30 jobs and, obviously, 10 teams in the playoffs. So those jobs probably aren't open, so you start to look at the other jobs that are available, and, obviously, I have a lot of ties to Chicago."
An East Peoria, Ill., native and a graduate of Chicago's Northwestern University, Girardi has much stronger connections to the Chicago area than any of the other candidates, which include Ross, Cubs bench coach Mark Loretta and Cubs first-base coach Will Venable. Therefore, Girardi might have a leg up on his competitors in that regard.
Girardi has also been heavily linked to the New York Mets' managerial opening, even though Girardi managed the rival Yankees from 2008-17. Girardi's broadcasting colleagues even attempted to lure Girardi into admitting his interest in managing the Mets during a recent postseason broadcast, to which Girardi remained tight-lipped. While Ross is considered the favorite to land the job with the Cubs, Girardi is regarded as the Mets' top target. However, Girardi might desire to manage the Cubs more than he desires to manage the Mets, so only time will tell how it all shakes out.