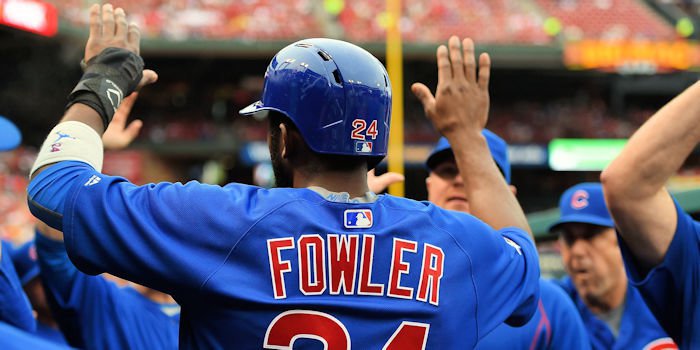 | | |
| --- | --- |
| Should Cubs trade Soler and try to re-sign Fowler? | |
---
The Chicago Cubs won their first World Series title since 1908 and one of the main reasons was the play of leadoff man Dexter Fowler.
Fowler batted .276 with 13 homers, 48 RBIs, and 13 steals this season and was named to his first National League All-Star team this past season. For his career, he batted .268 with 78 homers and 339 RBIs.
He turned down the Cubs 17.2 million qualifying offer as he is looking for a long-term contract in free agency.
CBSSports.com thinks that the Cubs should keep Fowler and trade Soler and Almora Jr.
"Without Fowler, the Cubs don't have an obvious leadoff man (Ben Zobrist? A back-to-form Jason Heyward?) and center field would be either the unproven Albert Almora or right fielder Heyward," CBSSports.com said. "I've already argued that the Cubs could benefit from bringing Fowler back and trading both Jorge Soler and Almora as part of an effort to grab a cost-controlled starting pitcher and late-inning bullpen help. Most of what we've seen thus far in terms of hot stove reporting suggests the Cubs are more set to move on, but that's a familiar refrain, no?"
The other main teams in contention for his services are the Cardinals, Mets, Giants, Dodgers, Mariners, Rangers, Athletics, Blue Jays, and Astros.