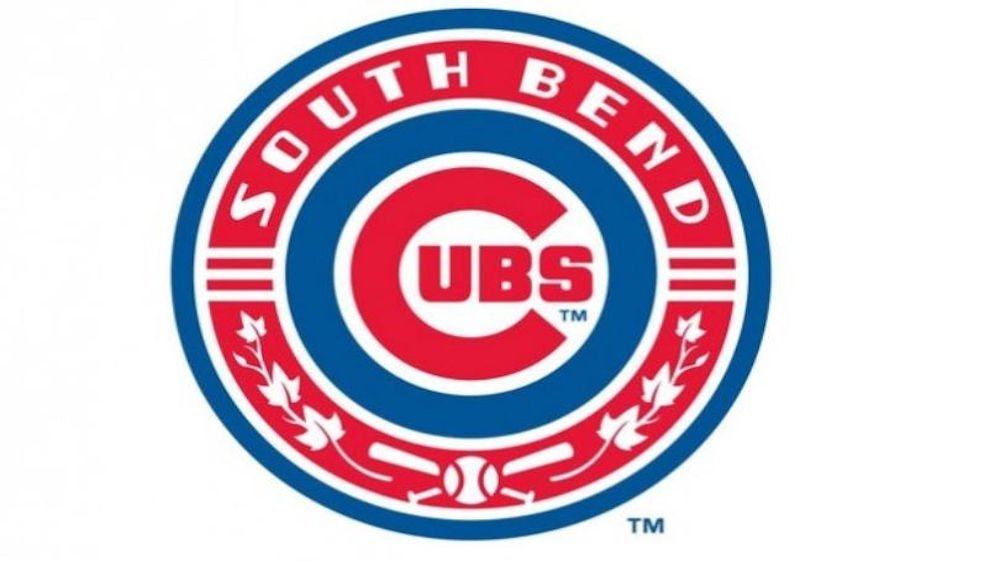 | | |
| --- | --- |
| 2021 Season in Review: South Bend Cubs | |
---
| | | |
| --- | --- | --- |
| Friday, October 8, 2021, 6:00 PM | | |
Coming off their 2019 Midwest League Championship, first-year manager Michael Ryan had big shoes to fill as Buddy Bailey returned to Myrtle Beach to take over the Pelicans. Expecting a competitive season, South Bend got off to a good start before struggling the rest of the way finishing 52-67 and good for fifth place in the High A Central West Division.
A big reason for their struggles was the loss of so many key players, as most of the team's contributors from 2019 moved on to AA or higher. Guys like Brennen Davis (who spent two weeks with the team early in the season), Christopher Morel, Chase Strumpf, Cam Sanders, Ryan Jensen, and Nelson Velazquez are just a few of the players who played huge roles in 2019 only to move on in the Cubs system this season.
Jensen and Velazquez spent a good chunk with South Bend this season, but the Cubs struggled to get things going once they left. Along with several promotions within the system, South Bend was dealt with injury blows as three of their best players were lost for the year before the season started.
Top 20 pitching prospects Riley Thompson and Kohl Franklin were looked at as huge pieces this season only to miss the season with arm injuries. Cole Roederer also missed the season after having tommy John, as he checks in as a top 15 prospect in his own right.
Despite all the Cubs' obstacles, they refused to give up and saw several new names come through when they needed them the most. Most of those names revolved around the pitching rotation as they could be on the verge of having the best rotation in High-A next season. Along with Franklin and Thompson, who should be back next season, 2021 first-round pick and top 10 prospect Jordan Wicks made his long-awaited season debut in August.
Across four games, Wicks had his moments where he was good, but for the most part, dealing with a steep learning curve going 0-0 with a 5.14 ERA. 2019 fourth-round pick Chris Clarke also advanced to South Bend this season and showed plenty of great signs. Although he went 0-6 with a 4.65 ERA, Clarke had excellent command all season and competed in all nine of his starts.
Perhaps the most impressive and most prominent name to watch for in the coming season is left-hander DavidJohn Herz. A 2019 pick in his own right, getting selected in the eighth round, Herz put on quite a clinic in his time between Myrtle Beach and South Bend. Not only did he go 4-4 with a 3.31 ERA, but he was even better with South Bend posting a 2.81 ERA across three starts. His 44 walks and 131 strikeouts stand out, as Herz averaged nearly 15 strikeouts per nine innings, suitable for second best in all the Minor Leagues.
Those three guys, along with Thompson and Franklin, will be the critical pieces in the rotation next season. Look for Jack Patterson, Baily Horn, Michael McAvene, Derek Casey, and Max Bain all to be pieces that South Bend could use at some point next season as they could be loaded in the pitching department.
While pitching seems to be set for the future with this team, the hitting took a dramatic hit as Davis, Morel, and Velazquez moved on to AA Tennessee and above. Add that in with Roederer missing the entire season, and this offense was behind the eight ball and never could recover. Despite that, there were some players who put together good seasons, and Yonathan Perlaza comes to mind. The outfielder/infielder put together an exceptional final two months of the season and finished his season with a .280 average to go with a team-high 15 homers and 64 RBIs. He was joined by Alexander Canario, who joined this organization after being acquired in the Kris Bryant trade.
Take away a .230 batting average, and all Canario did was hit homers belting 18 homers and driving in 57 on the season, with half of those numbers coming with the Cubs. He has a lot of swing and miss in his approach, but the raw power is here to stay. Another player acquired via trade was Bryce Ball, who came aboard in the Joc Pederson deal. A rough season for him, hitting just .207 with seven homers and 21 RBIs, Ball continued to be a tough out, taking plenty of walks to go with fewer strikeouts.
Two of the few remaining players left from the 2019 championship team were Tyler Durna and Jake Slaughter. For Slaughter, this was a season of development as a hitter as he finished the season with a .242 average to go with three homers and 16 steals. Two of those homers came in the final month of the season as he seemed to be seeing the ball well in September.
Durna, on the other hand, never seemed too comfortable at the plate, struggling to get into a consistent rhythm. Another player to watch next season and going forward is that of No. 16 prospect Yohendrick Pinango. After putting together one of the best seasons ever in the DSL, hitting a .358 across 62 games with 27 steals, Pinango was at it again in his first season in full-season ball splitting time between Myrtle Beach and South Bend.
With the Pelicans, Pinango played in 84 games while playing in just 24 with the Cubs. It didn't seem to matter where he was playing, hitting .272 with
Myrtle Beach and .289 with South Bend as he finished the season with a .276 average. After not hitting a single homer in 2019, Pinango left the yard five times this season to go with 36 RBIs and eight steals. Yes, his steals were way down, but Pinango will be one heck of a hitter with more experience.
Although the 2021 season didn't go as planned for the Cubs, they dealt with a ton of adversity that will only make them better going forward. Not only do they have the pitching to set them up for success next season, but several players will be back with the organization for an entire season, and that alone could prove to be vital.

Upgrade Your Account
Unlock premium boards and exclusive features (e.g. ad-free) by upgrading your account today.
Upgrade Now

Tags: Cubs Baseball
,
Brennen Davis
,
Christopher Morel
,
Chase Strumpf
,
Cam Sanders
,
Ryan Jensen
,
Nelson Velazquez
,
Kohl Franklin
,
Cole Roederer
,
Michael McAvene
,
Derek Casey
,
Yonathan Perlaza
,
Kris Bryant
,
Joc Pederson
,
Tyler Durna