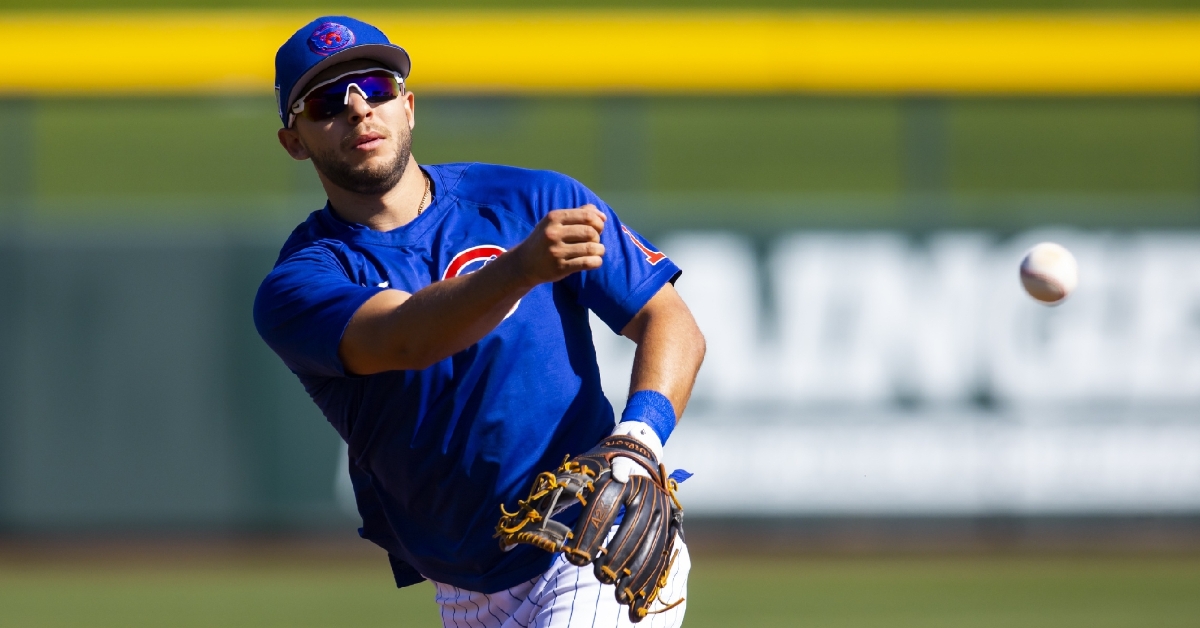 | | |
| --- | --- |
| 2022 Season Report Cards: Cubs Second Basemen | |
---
| | | |
| --- | --- | --- |
| Tuesday, October 11, 2022, 8:29 AM | | |
One of the most significant positions of need for the Cubs over the last few years has been finding a legitimate second baseman. This is not just a one-year issue and has been going on since Ben Zobrist announced his retirement following the 2019 season.
However, when Javy Baez was patrolling shortstop, the Cubs got away with using Nico Hoerner at second base, but his injury history prevented him from latching on full-time there. Once Baez was traded, it paved the way for Hoerner to make the move over to short, which once again opened up a hole at second base that needed to be filled.
The Cubs have tried several options over the past couple of seasons, and it looked like a trade with the White Sox brought in a player who they felt would be able to lock that position down. However, more injuries and a less-than-stellar season have the second base position in question as this team heads into another offseason.
Acquired from the Chicago White Sox as part of the Craig Kimbrel trade in 2021, Madrigal was unable to contribute to the Cubs roster until 2022 as he returned from hamstring surgery. Once he was activated, the 2022 season was a struggle as he failed to reach his potential at the plate. He dealt with several injuries throughout the season, including a groin injury that saw him miss all of September.
Known as a contact-first hitter who was going to hit north of .300 every season, Madrigal had all the makings of the perfect leadoff hitter for this team, but couldn't stay healthy. Once on the field, the results were mixed as he hit just .249 for the season with no homers and seven RBIs.
However, his post-July numbers were much better as he was hitting .287 after an early season trip to the IL and even had a 25-game stretch where he was north of .300. That shows you how much he was struggling in the early going, but also showed the potential he has at the plate when he is healthy.
Grade C-: This may be a very generous grade for him, but I tend to be generous regarding injuries. However, he needed to produce way more than he did, but you have to wonder if he was ever fully healthy this season. The 2022 offseason will be crucial for Madrigal not only to get his body in baseball shape, but he needs to get back to being the hitter he was with the White Sox.
Not to mention, depending on what the Cubs do in free agency, Madrigal may have played himself out of a regular job at second base, which could lead to more questions in the future. With options available and several more years of control, look for the Cubs to hold on to him to see what he can do, even if he lands in Iowa for a bit next season.
Esteban Quiroz
Add to the Cubs roster in September, about the time Madrigal went down, the 30-year-old minor league journeyman took his opportunity by storm and ran with it. A former Mexican League all-star, Quiroz spent the last few seasons in the minor leagues, including 2021 in AAA Iowa.
After hitting .750 in the ACL when he was acquired, Quiroz headed to AAA, where he got off to a slow start before heating up as the season went on. Across his 40 games, he hit just .212, but he was hitting .263 over his last 15 games leading up to his promotion.
Clearly, the Cubs saw something in him over those last handful of games that deemed a promotion, and he showed a lot of good things in his time on the Northside. In 14 games, Quiroz did many great things, including bringing a small ball approach to the Cubs which they didn't have. He hit a .275 during his time with three RBIs and showed much more than people expected.
Grade B: A small sample size, yes, but I loved what I saw from Quiroz. 30 years old or not, his play has a winning style as he does all the little things that most teams forget about during the season. Whether or not he is with this team in some capacity next year is another question, but I think the Cubs could use him as a depth option somewhere.
One of the more frustrating players on this roster has to be 29-year-old David Bote. After several consistent and productive years in the minors, the Cubs gave him a four-year 17 million dollar extension before the 2018 season in hopes he could be a valuable asset.
At times, he was a valuable asset as he led the team in RBIs in 2020 while also being one of the better hitters with runners in scoring position in 2019. However, injuries and a lack of overall consistency have hampered his play and turned him from an everyday player to a role player.
After missing nearly four months recovering from offseason surgery, Bote was back on the field and took a while to reach the majors. Once he got called up, you could see the production he always brought with him, but for whatever reason, he seemed to be doing it at a more consistent level this season.
Across 116 at-bats, Bote hit .259 with four homers and 12 RBIs. Considering his career average is .237, that .259 was a considerable increase and had to make some Cubs fans smile. He will be one of the more significant roster questions to address this offseason, and it will be interesting to see what the Cubs do with him.
Grade C: Once again, injuries played a part in more of a generous grade, but you still had to like what you saw from him this year. Not only did he seem to be hitting more consistently this year, but his production was where it needed to be in the time he had with this team.
With so many players coming through the system this season and more expected to arrive next year, his position on the team going forward will be a huge question mark. His days as a starter may long be over, but he still holds a valuable enough bat to be a reserve type of player who can play multiple positions. Given the cost of his contract, the Cubs could do far worse than holding on to him for one more year.
Chicago also had Ilderamo Vargas at second base early in the season, but he played less than a month in Chicago, so he earned an incomplete for his grade.