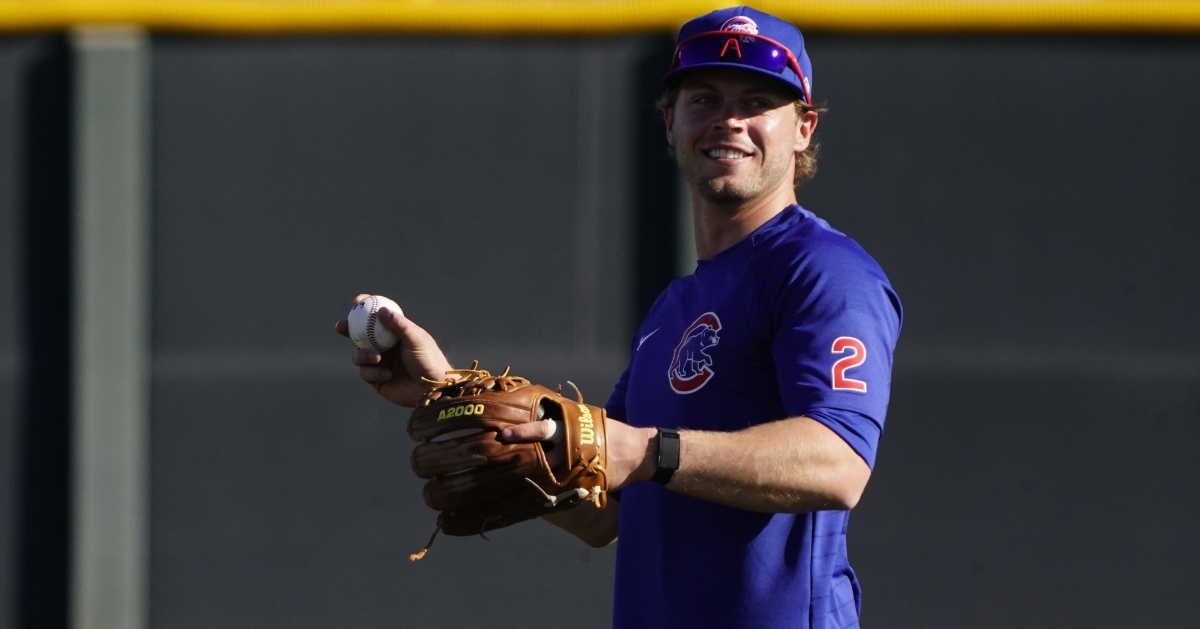 | | |
| --- | --- |
| 2022 Season Report Cards: Cubs Shortstops | |
---
| | | |
| --- | --- | --- |
| Thursday, October 13, 2022, 9:32 AM | | |
As we continue to roll through our season report card series, we shift to the left side of the infield. This was by far the more productive side of the infield, yet there will still be many questions regarding what comes next.
If you ask most fans, they would love to see Nico Hoerner remain at shortstop for the long term. However, with guys like Dansby Swanson, Trea Turner, Xander Bogarts, and Carlos Correa on the open market, look for the Cubs to make a run at one of these four guys to potentially play shortstop or, at the very worst, lock down the third base spot.
Until we get to that point, it is time to focus on how the shortstop position fared this season, as one player proved he deserves some long-term consideration. Apart from that, the Cubs may need a backup, but the Cubs will address that later.
Nico Hoerner
After dealing with several injury-plagued seasons to begin his MLB career, Hoerner finally stayed healthy long enough to show the Cubs what he can do. Granted, he still missed some time with a few minor injuries, but you are very healthy when you play in 135 games.
A career .292 hitter in the minors, Hoerner always had the potential to be a lethal hitter if he could stay healthy. Remember that this guy played in just 97 career minor league games before getting called up, as injuries limited his time on the field.
After bursting on the scene in 2019, 2020 was a rough season followed by another subpar season due to injuries. 2022 gave Hoerner a clean slate and an opportunity to prove he deserves to be in the Cubs long-term plans.
Not only did Hoerner hit, but he finished second on the team in hits while leading in batting average. For the season, Hoerner hit .281, which is right in line with what many experts feel he can do. A pleasant surprise was his power increase, where he hit 10 homers and drove in 55. He also added 20 steals in 22 attempts, and should that continue, the Cubs have a great player.
Grade A: Outside of a player we will discuss later, Hoerner had the best and most consistent season this year. He proved he could stay healthy, be an elite hitter, and play excellent defense at short despite not having the best arm. He is one of the few remaining players who should warrant long-term discussion talks, but that may come at 2B instead of SS.
Signed to a one-year five million dollar deal in free agency, Simmons was expected to come to the Cubs as a platoon shortstop capable of providing gold glove defense. Instead, this season turned into a nightmare and was nearly over as quickly as it started.
After missing the first two months recovering from offseason shoulder surgery, Simmons was never able to settle into a groove and didn't get the action he expected. He logged 75 at-bats with the Cubs and hit just a .173 with no homers and seven RBIs. Looking at his minor league numbers, things didn't get much better, making his release from the organization an easy decision.
Grade F: When the Cubs made the move to bring in Simmons, it was met with mixed feelings. On the one hand, you could see why the Cubs made the move as they gained a gold-glove shortstop who would provide Hoerner some flexibility to move around. On the other hand, he was a guy that never reached his full potential on the offensive end, and his best days were well behind him.
This is one of those flyer deals that many teams make during an off-season. Sometimes they work out, and sometimes they don't. This was one of those cases where it didn't work out, and the Cubs cut ties before things got worse.