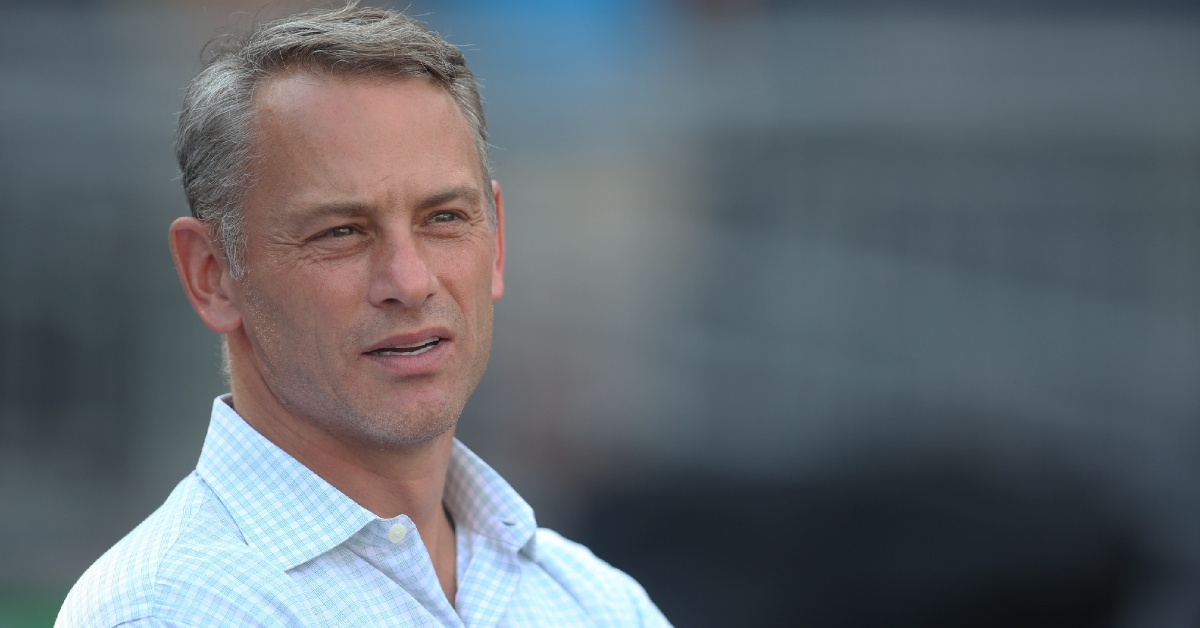 | | |
| --- | --- |
| Chicago Cubs make 20 selections during 2021 MLB Draft | |
---
| | | |
| --- | --- | --- |
| Tuesday, July 13, 2021, 5:43 PM | | |
CHICAGO – The Chicago Cubs today completed the 2021 Major League Baseball First-Year Player Draft. The club made 10 selections today, totaling 20 during the three-day event.
With their 10 selections today, the Cubs took three college players (two pitchers) and seven from the high school ranks (five pitchers). Overall during the draft, the Cubs selected 11 pitchers (six righthanded and five lefthanded), one catcher, four outfielders and four infielders, totaling 11 college players and nine high school players.
The Cubs began the day by selecting three consecutive high school players, right-handed pitcher Gage Ziehl out of Penfield High School (N.Y.) in the 11th round (334th overall), outfielder Teo Banks out of Permian High School (Tex.) in the 12th round (364th overall) and right-handed pitcher Erian Rodriguez from the Georgia Premier Academy (Ga.) in the 13th round (394th overall).
Ziehl was recommended by area scout Matt Sherman, Banks was recommended by area scout Todd George and Rodriguez was recommended by area scout Greg Gerard.
The six-foot, 215-pound Ziehl was named the All-Greater Rochester Baseball Player of the Year this season after going 5-0 with a 0.17 ERA, while batting .438 with 22 RBI, leading the Patriots to a New York Section V, Class AA championship in June. Ziehl is committed to play at the University of Miami (Fla.).
Chicago selected four players today with international backgrounds, taking Rodriguez, a Panama native, in the 13th round, third baseman BJ Murray Jr. from the Bahamas in the 15th round (454th overall), shortstop Christian Olivo from Puerto Rico in the 17th round (514th overall) and Dominic Hambley out of British Columbia, Canada in the 18th round (544th overall).
In the 20th and final round, the Cubs selected left-handed pitcher Wilson Cunningham from JSerra Catholic High School in San Juan Capistrano (Calif.). The six-foot, eight-inch, 185-pound Cunningham is No. 36 rated left-handed pitcher recruit in California in 2021 according to Perfect Game and is committed to play at the University of Chicago. This is the second consecutive year the Cubs have selected a six-foot, eight-inch left-handed pitcher after picking Luke Little in the fourth round in 2020.
Here is a look at Chicago's 20 selections from the 2021 First-Year Player Draft:
Rd. (Pick) Player Pos. School Birthday B T Ht. Wt.
1 (21) Jordan Wicks LHP Kansas State University (Kan.) 9/1/99 L L 6-3 220
2 (56) James Triantos 3B James Madison High School (Va.) 1/29/03 R R 6-1 195
3 (93) Drew Gray LHP IMG Academy (Fla.) 5/10/03 L L 6-3 190
4 (123) Christian Franklin OF University of Arkansas 11/30/99 R R 5-11 195
5 (154) Liam Spence SS University of Tennessee 4/9/98 R R 6-1 190
6 (184) Riley Martin LHP Quincy University (Ill.) 3/19/98 L L 6-1 215
7 (214) Parker Chavers OF Coastal Carolina University 7/25/98 L R 5-11 185
8 (244) Casey Opitz C University of Arkansas 7/30/98 S R 5-11 200
9 (274) Chase Watkins LHP Oregon State University 10/4/99 L L 6-4 215
10 (304) Peter Matt OF Duke University 5/22/98 R R 6-2 220
11 (334) Gage Ziehl RHP Penfield High School (N.Y.) 5/15/03 R R 6-0 215
12 (364) Teo Banks OF Permian High School (Tex.) 7/10/03 R R 6-3 190
13 (394) Erian Rodriguez RHP Georgia Premier Academy (Ga.) 11/23/01 R R 6-3 190
14 (424) Frankie Scalzo Jr. RHP Grand Canyon University (Ariz.) 11/25/99 R R 6-3 185
15 (454) BJ Murray Jr. 3B Florida Atlantic University 1/5/00 S R 6-0 205
16 (484) Zachary Leigh RHP Texas State University 11/14/97 R R 6-0 170
17 (514) Christian Olivo SS Leadership Christian Academy (PUR) 10/29/03 R R 5-11 168
18 (544) Dominic Hambley RHP Belmont Secondary School (BC) 4/24/03 R R 6-3 230
19 (574) Daniel Avitia RHP Alhambra High School (Ariz.) 5/16/03 R R 6-3 180
20 (604) Wilson Cunningham LHP JSerra Catholic High School (Calif.) 5/19/03 L L 6-8 185