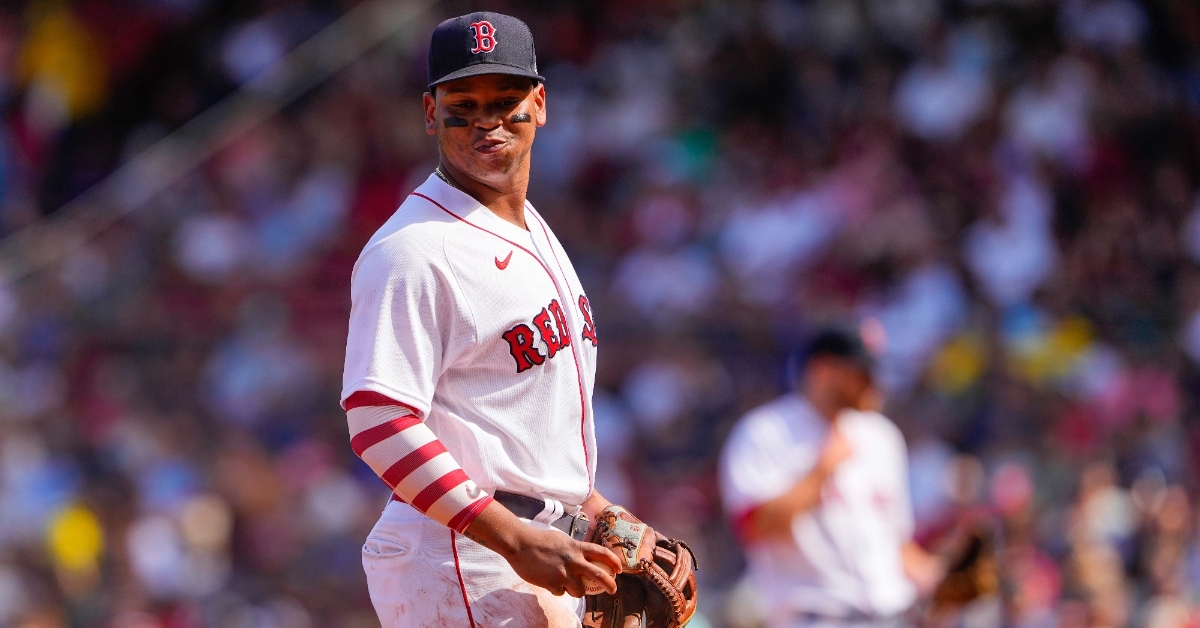 | | |
| --- | --- |
| Cubs are reported favorites to land Rafael Devers in a trade | |
---
| | | |
| --- | --- | --- |
| Saturday, December 31, 2022, 10:04 AM | | |
As stressful as this offseason started, the Cubs have done a great job fixing this roster in hopes of being very competitive next season. According to most MLB experts, the Cubs are one of the five most improved rosters this season which goes a long way when talking about the NL Central.
They are the only ones in that list from that division, and apart from the Pirates, who did add some intriguing pieces, no one else did much to improve their team. That could mean this division is up for grabs and could lead to a fun summer. Even with the moves they have made, the Cubs are probably the third-best team in the division, but the gap between them and Milwaukee is closing. St. Louis is still the best team, but that may not matter.
Many people have compared this team to 2015, and you can see why. It was in that season when the Cubs were coming off three lousy years and were stuck in the middle of a rebuild, much like they are now. During the second half of 2014, the Cubs started to call up Javy Baez, Jorge Soler, and several other prospects to see what they could do, and the results were fantastic.
They were so great that most of those prospects made the opening day roster in 2015, while others arrived later that season. The Cubs then went on to spend money on Miguel Montero, Jason Hammel, and Jon Lester to improve that roster and even made some in-season trades. The end result was a 97-win season, a trip to the NLCS, and set the tone for their championship run the following season.
This offseason has a lot of similarities to that, apart from a multi-year rebuild. After tearing everything down in 2021, the Cubs had to rely on many young prospects to remain competitive in 2022. Not only were they competitive, but a 39-32 second half saw them finish 74-88 and much better than many expected. Those prospects that helped them during the season will be huge contributors once again, but so will others along the way.
Given the progress this team made, it caught the attention of several free agents hence the Dansby Swanson, Jameson Taillon, and Cody Bellinger signing, among others. That is an excellent offseason right there, and this team may not be finished. Let's say this team remains competitive and is in the playoff hunt come July. You can bet they will be buyers at the deadline and will focus on two positions.
Starting pitching would be one, but unless Christopher Morel or Patrick Wisdom have monster campaigns, third base would be another. If that is the case, would the Cubs call the Boston Red Sox and try to pry Rafael Devers from their hands? Before we get into why this makes sense, Devers is a 26-year-old left-handed hitter that this lineup could desperately use.
Coming off a season where he hit .295 with 27 homers and 88 RBIs, Devers has put himself in the conversation of one of the best third basemen in the game. Granted, he was not as good as his 2021 showing that landed him in the MVP conversation, but his numbers were still great, and he continues to be a .280 hitter for most of his career.
Why does this deal make sense for the Cubs?
It would give them a left-handed power bat they desperately need. He plays third base which they need an upgrade at, and most importantly, he is a young player they could hold onto for years. If you haven't been paying attention to the reports, the Red Sox have tried to extend Devers, but he has no intention of re-signing and wants to hit the free-agent market.
According to the latest predictions by insiders, the Cubs are the favorites to land him in a blockbuster trade at some point this season.
If I were the Cubs, I don't let him hit the market. I do whatever it takes to trade for him and immediately extend him for five or six years. Should the Cubs take that direction or consider it, trading for Devers will be costly, and you can bet the Red Sox will dive into the Cubs system. Even at that, you have to give up something to gain something, and as long as PCA isn't part of the deal, I don't see too many fans complaining.
After losing Xander Bogaerts via free agency, should Devers be the next look for the Red Sox to target the Cubs SS, which they have a ton to choose from. Kevin Made, Ed Howard, Cristian Hernandez, Reggie Preciado, and Yeison Santana are some of the many talented SSs in the Cubs system, but Hernandez would have to be the one coming over.
You would also have to think the Red Sox would be looking to replace JD Martinez and target the Cubs OF. As mentioned above, Pete Crow-Armstrong will be listed as an untouchable, but guys like Brennen Davis, Kevin Alcantara, Owen Caissie, and Alexander Canario should be up for grabs.
The Cubs have done a great job rebuilding their system in the last few years, and I can understand the fan's hesitancy to gut the system again. After all, it was gutting the system that put the Cubs in this position in the first place so go through it again. This time, the Cubs system is far deeper than it once was and less top-heavy.
This is why you spend some time investing in a great farm system. You do it not only to help your team win long-term, but so you can make trades like this to help you compete now. As long as they don't give away every building block they have, this team can afford to trade some pieces to get better pieces in return.

Tags: Cubs Baseball
,
Javy Baez
,
Jorge Soler
,
Miguel Montero
,
Jason Hammel
,
Jon Lester
,
Christopher Morel
,
Patrick Wisdom
,
Kevin Made
,
Yeison Santana
,
Brennen Davis
,
Kevin Alcantara
,
Owen Caissie
,
Alexander Canario