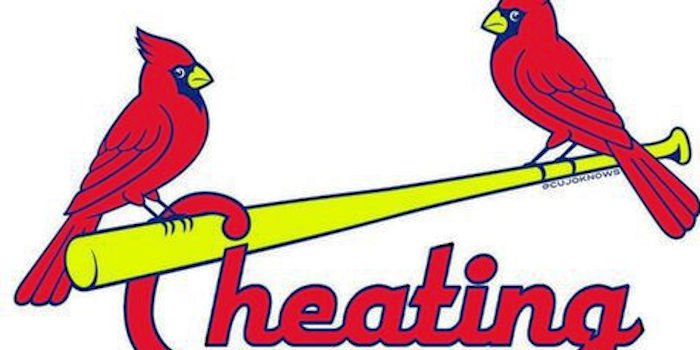 | | |
| --- | --- |
| Cubs need to bring the intensity vs. Cardinals | |
---
I had the chance to meet Lou Piniella a few days ago, as he was signing autographs for his new book "Lou" at a local bookshop. Every big Cubs fan remembers his big blow up in June of 2007, after a close play at third base resulted in a suspension for "Sweet Lou" (talking with him about that incident, he told me that the morning of the incident a member of the Tribune Company was disappointed that he was not bringing enough flare and fire that he was known for). That flare, however, sparked the Cubs to go from 22-29 at the start of June to 56-49 by the end of July, and the Cubs were on their way to winning their first division title since 2003.
Now, as the Cubs enter their first series in June, they have the chance to rebound from a mediocre first two months to spring ahead in the division. Crazy as it sounds, the Cubs are only three games back despite losing six in a row. This could be a chance to take some games from their main division rival, the St. Louis Cardinals.
But where has the flare been in this rivalry? Within two years, the Cardinals lost one of their best players to the Cubs, when Jason Heyward took less money to be in Chicago, AND the Cubs lose their leadoff hitter, Dexter Fowler, to the redbirds. As I highlight in a recent article, the Cubs short-term leadoff plans are not good.
No doubt will Fowler be given a standing ovation from 40,000+ Cubs and Cardinals fans today, as he makes his first appearance back at Wrigley since last years' World Series. Clearly, this will be the opposite treatment that Heyward received when he was showered with boos last April. Fowler has been struggling this year, and any signs of "You Go, We Go" from him in this series will spell trouble.
A familiar smile. pic.twitter.com/Z3cvT4YftC

— Chicago Cubs (@Cubs) June 2, 2017
This weekend is a chance to reignite the offense while having Lackey, Lester, and Hendricks starting at home. Lester has been great at home and terrible away, going 3-0 with a 1.80 ERA at Wrigley vs. 0-3 with a 7.11 ERA anywhere else. He will go up against the Cardinals' best pitcher this year, Mike Leake, on Saturday. Leake is 4-0 with a 1.93 ERA in away ballparks.
Remember how strong this rivalry can be. This rivalry has the Sandberg game, the Dusty Baker/Tony La Russa shouting match, and the Kyle Schwarber bomb in the 2015 NLDS. At a time where both teams are trailing the division lead, this is a perfect opportunity for BOTH teams to reclaim.
The Cubs were just swept by the worst team in baseball, a team whose ace pitcher is former Cubs 5th starter Clayton Richard (!!!). Is it time to panic? Especially given how bad the division has been, no. But this series can give them a jump start into having a comfortable lead in the division, just like how everyone expected it to be.
Be prepared for some fire.
Welcome back, champ. ?? pic.twitter.com/F4QGMZlvyE

— Chicago Cubs (@Cubs) June 2, 2017