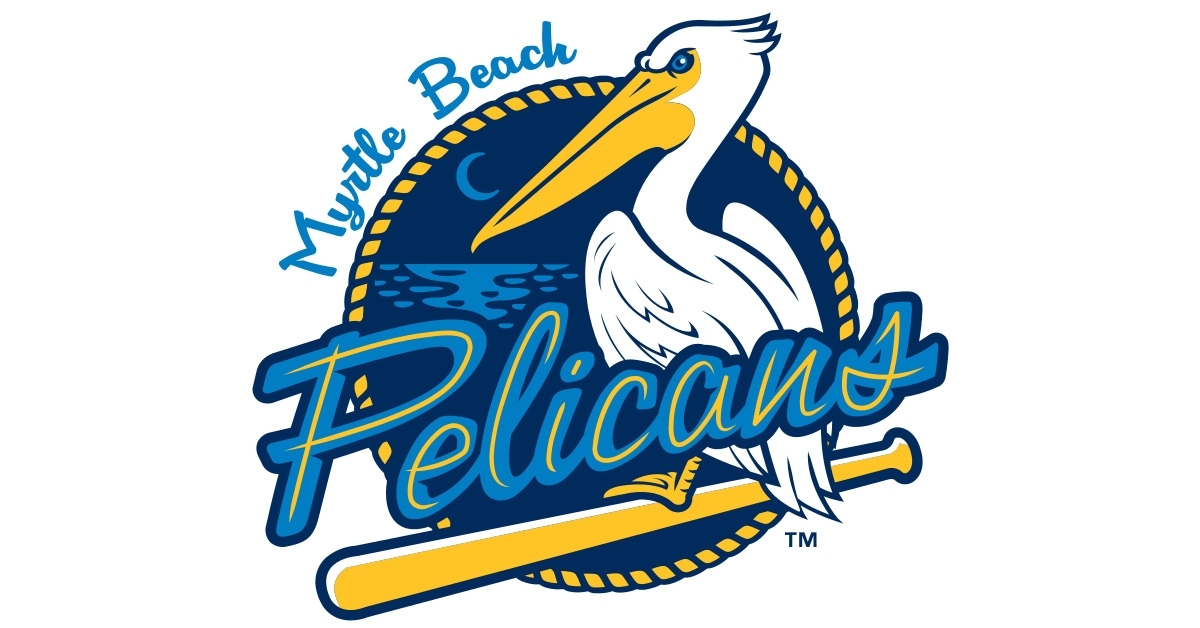 | | |
| --- | --- |
| Cubs News: 2021 Season in Review: Myrtle Beach Pelicans | |
---
While most of the full-season teams had a rough go of it, the Pelicans can at least say there were competitive this season which is more than they could say in 2019. Coming off a dismal 2019, that saw them play much better during the second half, there were some changes in the Pelicans organization.
The most significant change was a new manager as long-time manager Buddy Bailey returned to the Pels after winning the 2019 Midwest League title with South Bend.
One of the most winningest managers in the game today, Bailey knows a thing or two about winning, having won the title in 2019 with South Bend and in 2015 with Myrtle Beach. Although the Pelicans didn't qualify for the postseason, they did come in second place in the Low A South East division with a 59-61 mark. That was good for the best record in the system among full-season teams, as Bailey did a great job with the group.
Typically, Myrtle Beach is must-see baseball, with the mix of top-level prospect talent to playing some great ball the final few months of the season, it was a party this summer. Sure, guys like DavidJohn Herz stole the show because of his season on the mound, but others stepped up when needed. Herz eventually made it to High A South Bend, and we touched on him a bit there, but what about the rest of the pitching in Myrtle Beach.
Richard Gallardo comes to mind as the 20-year-old international prospect showed signs of growth. Despite a 3-9 record with a 4.65 ERA, Gallardo gave the Pelicans consistently four or five good innings on the mound and will be a crucial piece for next season. Look for him to team up with Tyler Schlaffer and Tyler Suellentrop next season to make a nice three-headed combo atop the rotation.
Speaking of Schlaffer, the 2019 ninth overall pick appeared in just three games in 2019 before making 12 starts this season. Once again, less than appealing numbers-wise going 4-6 with a 4.58 ERA, but he saved his best outing for last. In his final start, Schlaffer not only allowed one run in five innings, but struck out a career-high seven with no walks. It was a great way to end his season and gave him plenty to build off for next season.
Throughout the season, the Pelicans saw plenty of pitchers see time on the mound, with Manuel Espinoza and Jeremiah Estrada making plenty of starts and the emergence of Porter Hodge and Alberto Sojo from the rookie league teams. However, no one expected the production the Cubs would get from two of their 2021 draft picks in Frankie Scalzo Jr and Riley Martin.
In the 14th round in the July draft, the Cubs were unsure if Sclazo Jr would sign. Not only did he sign, but the Cubs are happy he did as he showed plenty of potential. In just six games for the Pelicans, Scalzo gave the Pelicans nine innings of work, allowing just one run. What is more impressive is the command as he walked one to eight strikeouts.
Taken much higher in the draft was Martin, who was selected in the eighth round. Like Scalzo, Martin was limited in action, but still managed to pitch in eight games in relief, compiling 21 innings. His strikeout numbers were great, but walks hurt him at times, and so did a 5.52 ERA.
Offensively, is where the Pelicans were inconsistent, although they got better as the season went on. Guys like Pablo Aliendo and Yohendrick Pinango played most of their games with the Pelicans before moving on to South Bend later in the season. The same can be said regarding Matt Mervis, who led Myrtle Beach in RBIs before taking action with Iowa.
When the season started, all eyes were on 2020 first-round pick Ed Howard as he was finally going to see some professional action. Instead, another shortstop stole the show and eventually pushed Howard to second base in Kevin Made. An international pickup in 2019, Made played flawless defense at short all season while hitting .272 with one homer and 20 RBIs in his professional debut. He made it easy to move Howard to second and should be moving up the prospect rankings next season.
On the other hand, Howard had his fair share of troubles all season, as you could tell he was a raw player. Not only did he strike out at an extremely high rate, but his contact was less than appealing, hitting just .225 for the year. As the season went on, you could see his power start to come, but he still only finished with four homers to go with 31 RBIs.
Another 2020 draft pick calling Myrtle Beach home this season was third-round pick Jordan Nwogu. Like Howard, Nwogu struggled to get things going early, but once he found his groove, he was a completely different player. Not only did he hit .287 in the final two months to push his average to .248, but Nwogu led the team with 10 homers and finished second to Mervis with 40 RBIs. He also added 16 steals showing his complete arsenal at the plate and on the bases.
Undrafted 2020 player Jacob Wetzel made himself right at home this season, playing primarily in the leadoff role for the Pelicans. However, the late-season arrivals made this offense tick and something the Cubs are going to look forward to next season. Those late-season arrivals all start with Owen Caissie, who was acquired in the Yu Darvish deal.
A second-round pick in 2020, Caissie is still just 19 years old, but you wouldn't guess that by his approach to the season. Across 54 games with ACL Cubs and Myrtle Beach, Caissie hit .302 to go with seven homers and 29 RBIs. He also showed excellent knowledge of the strike zone racking up 42 walks to just 67 strikeouts.
Another late-season addition that was instantly inserted into the lineup was the 2021 fourth-round pick, Christian Franklin. An outfielder from Arkansas, Franklin, was one of the more overlooked prospects in the early rounds, and the Cubs felt they got a steal with him. Although he hit just a .237 with one homer across the ACL and Low A league, Franklin took nearly as many walks as strikeouts and proved to be a good fit for the top-of-the-lineup.
Perhaps the least talked about addition to the group is someone I was extremely high on in 2019, in outfielder Felix Stevens. Drawing comparison to Jorge Soler given his size and stature, Stevens is starting to back that up with the bat, which could be a good sign. While playing for DSL in 2019, Stevens hit .280 with six homers and 31 RBIs. He hit .277 across two levels this season while finishing with seven homers and 26 RBIs.
At just 22 years old, there is plenty of development left to do for him, but he continues to grow into his body and impress daily. It will be nice to see how he fits into their plans with Caissie and Pete Crow-Armstrong next season. Yes, the Crow-Armstrong acquired in the Javier Baez trade with the Mets was supposed to play for Myrtle Beach this season.
If it weren't for shoulder surgery early in the season, he would have. Not only is he a top-five prospect in the Cubs system, but regarded as a top 25 MLB prospect, so seeing him in action would have been fun. He is the one player who could make a three-level jump like Brennen Davis did this season in 2022, as he has the potential to be something exceptional.

Upgrade Your Account
Unlock premium boards and exclusive features (e.g. ad-free) by upgrading your account today.
Upgrade Now