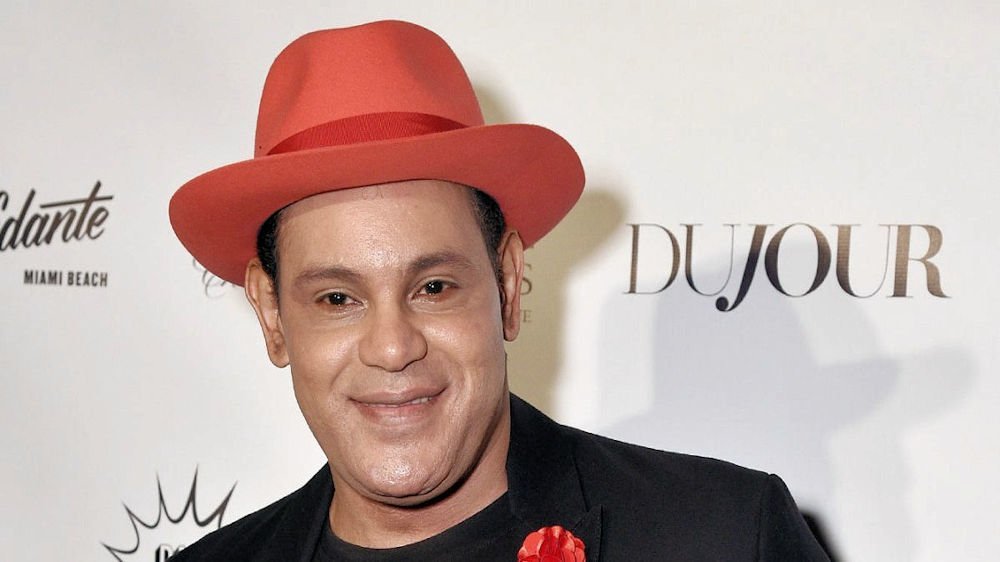 | | |
| --- | --- |
| Cubs News and Notes: Fergie on Sammy Sosa, Lee Smith, Hoerner options, Hot Stove, more | |
---
| | | |
| --- | --- | --- |
| Monday, January 20, 2020, 8:43 AM | | |
CUBS NEWS AND NOTES
Next Game: Next Game: 34 days – Saturday, February 22, 2020: Athletics vs Cubs (Sloan Park)
Opening Day: 67 days – Thursday, March 26, 2020: Cubs vs. Brewers (Miller Park)
Kids say the darndest things: As Cubs Con wound down yesterday, the kids go their chance to ask the panel questions. Watch as the panel (avoids) answering why wearing a cup is so important, why Javier Baez is so cute and whether or not it's still OK to call David Ross "Grandpa."
You can check out the full Kids Only Press Conference on the Chicago Cubs' Facebook page.
Kids these days... ??#CubsCon @AdvocateKids pic.twitter.com/iqXvxyd8kk

— Chicago Cubs (@Cubs) January 19, 2020
Fergie Jenkins: The great Fergie Jenkins spoke about Sammy Sosa and says that "He deserves an opportunity to get back into the fold." Jenkins says that he knows how much Sosa meant to Cubs' fans and that he hopes the parties can once again find common ground.
The Cubs have demanded an apology from the ultimate home run hitter and want an explanation about the alleged steroid use that powered him and his bat through parts of the 90s.
Thanks @Cubs fans 2020 convention was GREAT ????

— Willson Contreras (@WContreras40) January 18, 2020
Lee Smith: After serving with the Giants for several seasons as a special advisor, Hall of Fame reliever Lee Smith has rejoined the Cubs as an ambassador.
Hall of Famer Lee Smith had returned to Cubs as an ambassador. "Whatever the hell that means," he said.

— Gordon Wittenmyer (@GDubCub) January 19, 2020
Hoerner to lead off? When I joined fellow CubsHQ writer Anthony Pasquale on his Cubs Corner podcast, I said the Nico Hoerner's attitude and demeanor might make him a guy who could handle the leadoff spot. I'm not the only one who thinks so…
Fan asks "Down on the Farm" panel if Cubs have a guy who could fill the leadoff spot for a long time.

"It might be Nico Hoerner. He has the skillset to do so," Matt Dorey said.

— Tony Andracki (@TonyAndracki23) January 19, 2020
Nico Hoerner as leadoff batter? Bobby Basham, Cubs Director of Player Development, acknowledges that possibility for the future because of his low swing-and-miss rate, his ability and mindset.

— Mark Gonzales (@MDGonzales) January 19, 2020
And like that, another Cubs Con was in the books. Nothing left to do now, but to prepare for Spring training and the season to come. The fun and games are over; it's time to get to work.
Another great #CubsCon with our #CubsFam! See you next time Chicago! pic.twitter.com/0x1MyyYSQH

— Iowa Cubs (@IowaCubs) January 19, 2020
Cubs history: I had no idea that WWII was responsible for the long wait for night games at Wrigley. Things that make you go hmmm.
In the 1940s, Wrigley Field was slated to get lights, but Pearl Harbor changed that as the #Cubs instead donated them to a shipyard. pic.twitter.com/ehW97JODXW

— MLBcathedrals (@MLBcathedrals) January 18, 2020
Dusty Baker: Cubs' first base coach Will Venable interviewed with the Astros on Friday and Monday Houston will be talking to former Cubs' manager, Dusty Baker about the manager's job.
Cubs' Birthdays: Celebrating yesterday, were new Cubs' pitcher Jharel Cotton (28) and ex-Cubs Amaury Telemaco (46), Chris Stynes (47) Phil Nevin (49), Kevin Coffman (55), Ken Frailing (72); and posthumously, Anthony Young (54) and Earl "Ollie" Hanson (124).
"45 days to get us back on track. 45 points! It's a 45 day 45 point, 1 point per day, we get to 45 points we are back in business! And you can take that to the bank! I LOVE YOU CHICAGO" #CubsCon2020 @SteveCarell @theofficenbc @Cubs pic.twitter.com/QFTZTs8ZxA

— Tyson Miller (@Tyson_Miller07) January 19, 2020
Baseball Quotes: "A pitcher has to find out if a hitter is timid, and if he is, he has to remind the hitter he's timid." -Don Drysdale
Baseball gives every American boy a chance to excel, not just to be as good as someone else but to be better than someone else. This is the nature of man and the name of the game. -Ted Williams pic.twitter.com/nw7hmrykea

— Baseball Quotes (@BaseballQuotes1) January 16, 2020
MLB and the Hot Stove
NL Central News:
Cardinals: The Cardinals have agreed to re-sign veteran catcher Matt Wieters.
Pirates: According to reports, the Mets and Bucs have now reopened talks with the Pirates regarding Starling Marté.
From the Rest of MLB:
More cheating? According to his former Oakland A's teammate Ryan Buchter, Fiers has privately shared that the scandal should not just be about the 2017 season, but that it dates back to 2014. This thing seems to get uglier by the day, but MLB and Rob Manfred seem to want to lay it to rest.
Still to come, the results of the Red Sox cheating scandal, along with punishments for Alex and Cora and (perhaps) Carlos Beltran.
Check out
12up's article on the scandal.
Ryan Buchter on the @sternshow #WrapUpShow sheds a LOT of light on the @astros. Mike Fiers told @MLB that he'd give up his ring and his WS share if any of the Astros are suspended. He also confirms that they started this garbage in 2014 and it continued all last year.

— woods (@thestevenwoods) January 17, 2020
Meanwhile, Jose Altuve just guaranteed another World Series appearance for the Houston Astros.
Jose Altuve just guaranteed another World Series for the Astros. Did they figure out a whole new cheating system last night?! (via @MarkBermanFox26) pic.twitter.com/N2VzT1PWku

— 12up (@12upSport) January 18, 2020
Rangers: Texas continues to add pieces to both the MLB roster and farm system. Yesterday, they signed veteran righty-reliever, Juan Nicasio, to a minor league deal.
Blue Jays: The Jays have signed free agent RHP Ryan Dull to a minor league deal.