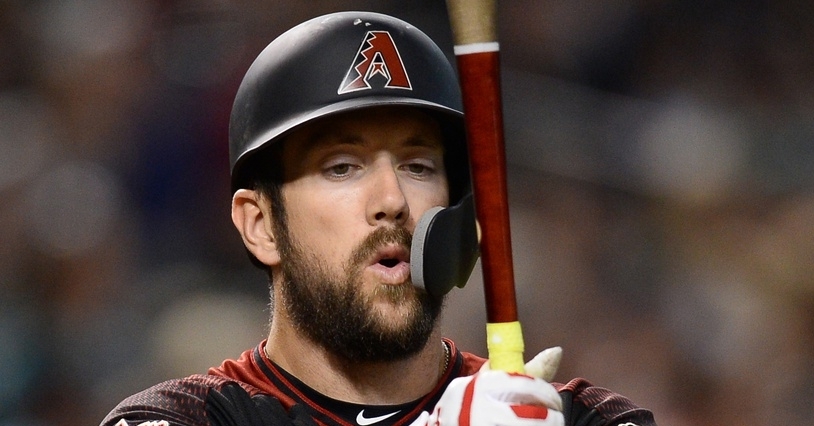 | | |
| --- | --- |
| Cubs News and Notes: More on Steven Souza, Casey Sadler, Kintzler to Marlins, Hot Stove | |
---
| | | |
| --- | --- | --- |
| Sunday, January 26, 2020, 8:54 AM | | |
CUBS NEWS AND NOTES
Next Game: Next Game: 28 days – Saturday, February 22, 2020: Athletics vs Cubs (Sloan Park)
Opening Day: 62 days – Thursday, March 26, 2020: Cubs vs. Brewers (Miller Park)
Steven Souza Jr.: Yesterday it was probable; today it's getting closer to being official. The Cubs have signed RF Steven Souza Jr. to a one-year MLB deal reportedly by MLB.com. The financials are still unknown at this point, and a physical is pending.
?? #Cubs Offseason Move Alert ??

Per @Feinsand, the Cubs and OF Steven Souza have reportedly agreed to terms on a one-year Major League deal. pic.twitter.com/nf4cUGJKZ5

— Cubs Talk (@NBCSCubs) January 25, 2020
Despite battling injuries throughout his career, including surgery for a torn ACL and LCL last year, Souza is determined to be 2020's bounce-back candidate. He's never been a .290 hitter and probably never will be, but he seems to have success against southpaws and can deliver power at the plate.
In a commentary from yesterday, I wrote more about Souza and what he may bring to the Cubs.
Casey Sadler: I'm a little late on this one, but Casey Sadler may be the biggest name that the Cubs have brought to the bullpen this winter. He may not be as well-known as Ryan Tepera or Dan Winkler, but righty-reliever Casey Sadler seems to be a relatively reliable option for an additional swingman in the Cubs' bullpen.
#NewProfiIePic ?? @Cubs https://t.co/lDeSVPQQQE

— Casey Sadler (@sadler_squared) January 25, 2020
The Cubs traded minor-league infield prospect Clayton Daniel to the Dodgers in exchange for Sadler on January 25th. Daniel showed some promise at the plate, slashing with his .290.367/.379 over two seasons in the minors (Tennessee and South Bend), but as we all know, stability and experience in the Cubs' bullpen remain an issue.
In four seasons in the majors (2014-2015, 2018-2019) Sadlerhas managed to compile a 3.55 ERA in 42 appearances, which includes one start last year for Los Angeles. He doesn't have a lot of experience yet, but he did manage to post a 2019 ERA of 2.14 ERA (46.0 IP), with his time being split between the Rays and Dodgers. Sadler boasts a 1.333 WHIP, while allowing less than one home run per game, and has a strikeout to walk ratio of 2.09. Throughout his short career, he's had two starts and has closed out 19 games.
I've been asked about my number #65. This was the number I was given in my debut with the @Pirates in 2014. Since then, I learned through a friend who lives with #cysticfibrosis that #65 is tied to CF. So now, for me and for all of those with CF I wear #65. #65roses

— Casey Sadler (@sadler_squared) July 23, 2019
Sadler did have an unspecified arm injury (Pirates) in 2015, causing him to miss a month of playing time, but other than an acute back-spasm issue last year that netted no IL time (Dodgers), he's remained injury-free. Despite having played intermittently in the majors since 2014, Sadler's limited appearances have only netted him 1.035 years of service time, so he's under total team control this year, followed by three arbitration years before becoming a free agent in 2015.
Bye Bye, Brandon: The Florida Marlins have signed Brandon Kintzler to a one-year/$3M deal. Kintzler's contract also includes either a $4M option for 2021 or a $250k buyout.
More contract details in here: Source: RHP Kintzler, Marlins agree to $3M deal https://t.co/MawIIYSpLY

— Jesse Rogers (@ESPNChiCubs) January 26, 2020
The Cubs' front office dropped the ball on this one. Kintzler was unarguably the best guy in the bullpen last year, he wanted to stay in Chicago, and he wasn't asking for a high-dollar or multiyear deal. Just three-million dollars would have retained him.
There will be a shortage of "Salt" on the North Side in 2020:https://t.co/Yr422gWlf3

— Cubs Talk (@NBCSCubs) January 26, 2020
Now that Brandon is no longer a Cub, I'm able to say that due to a weird set of circumstances, his agent and I have become friends. As far back as early December, I knew firsthand what Brandon wanted to stay in Chicago, and I knew that other teams were talking to his agent.
For those wondering about those weird circumstances, Kintzler's dad follows me on Twitter. I interviewed Rick Kintzler for CubsHQ when Brandon first joined the Cubs, and he was going to try to get me an interview with Brandon. Somehow a message from Brandon's agent to Rick to me got gummed up, and Kintzler's agent (Kevin) gave me a call after I emailed him. We hit it off, and the rest is history.
Best of luck, Brandon, you'll be missed.
KB's Grievance: According to Jesse Rogers, Kris Bryant's grievance – although still lacking a final decision – may already be considered a win by the MLBPA. Rogers says, "It's been in the news so much, it's already a victory for the (Player's) union. This will absolutely be a topic for the next CBA [after the 2021 season]."
It's going to be interesting to see how the MLBPA and MLB sort through revising the service time rules during the next CBA talks. If you recall, the Cubs' defense to KB's gripe is that they had no choice but to call him up due to multiple injuries by other players in 2015; Bryant and Boras say they did it intentionally to cost KB another year of team control.
While the odds of KB winning his grievance are slim, @ESPNChiCubs thinks the Players Union is already considering it a win.

More with @thekapman on the latest #Cubs Talk Podcast ??: https://t.co/HBdrDcrrg9 pic.twitter.com/LOVgQzyqA1

— Cubs Talk (@NBCSCubs) January 25, 2020
If the Cubs (or other teams) are doing that intentionally, then yes, there probably needs to be a rule change, but what are teams going to do when legitimate injury issues occur, and they need to bring a player up? Will teams forego their best Triple-A option for a player who won't cost them an additional year of controllability? What about the minor leaguers – like Bryant – who probably benefit significantly from even a delayed start with the Major League club? KB's partial 2015 season in Chicago gave Bryant a chance that he may not have gotten, had it not been for Mike Olt's wrist injury, and it probably set the stage for his MVP campaign in 2016.
Olt was injured on the 11th, so had the Cubs called KB up on April 16th (or sooner), Bryant would have been given credit for that years' service time, but they didn't. People forget that before anything else, baseball is a business and a high-dollar one at that. Teams have to watch out for their own best interests, and that extra year of controllability – no matter which version of the grievance you choose to believe - saved.
Much like anything else, there will always be pros and cons, and no matter how the rules will be changed, there'll always be manipulation from both sides. You can bend the rules, just don't break 'em.
Ian Happ: When you're trying to sell something, having a professional athlete at your business for an autograph session is a great way to bring customers in to browse. Yesterday, a company called Crave the Auto posted all over social media that Ian Happ would be at Five Iron Golf, signing for fans from 5:30 PM to 8:00 PM, but that wasn't the case.
For anyone that has seen this it is a FALSE advertisement. I will not be doing any signing tonight. I did a charity event at 5 Iron Golf last week but the information in this post is not accurate. I apologize for any confusion. pic.twitter.com/UZth9W5Ee6

— Ian Happ (@ihapp_1) January 25, 2020
As per the name of the business (Crave the Auto), I immediately assumed that it was a car dealership, but once I looked into it, it turned out that this is a site for fans to get autographs from players. It's unclear whether this was intentionally "false advertisement" as Happ phrased it, or whether it was simply an error, as Ian Happ was there last week to do a charity event.
Cubs' Birthdays: Celebrating yesterday were ex-Cubs Dan Serafini (46), José Macías (48), Mel Roach (87), and posthumously, Jimmy Adair (113) and Fred Glade (144).
Baseball Quotes: "Get in front of those ground balls, you won't get hurt. That's what you've got a chest for young man." -John McGraw
Greg Maddux on Getting Away with Mistakes. pic.twitter.com/VTgVm0m9eP

— Rob Friedman (@PitchingNinja) January 24, 2020
Bet you didn't know: Ever wonder why they call them box seats?
Fun fact: the term "box seats" comes from a time when seats at ballparks used to be literally confined to a box. pic.twitter.com/pA3N927WgY

— MLBcathedrals (@MLBcathedrals) January 23, 2020
MLB and the Hot Stove
Padres: According to baseball insider Jon Heyman, the Padres continue their pursuit of trading for Mookie Betts.
Not sure a star with 1 year to go before free agency like Mookie Betts makes perfect sense for Padres. But SD is clearly very interested and have heard among their superb pitching prospects they'd be more willing to trade Luis Patino than MacKenzie Gore. @dennistlin 1st on talks

— Jon Heyman (@JonHeyman) January 25, 2020
Nationals: Washington has re-signed 1B (and permanent fixture) Ryan Zimmerman to a one-year deal worth $2M guaranteed and up to $5M with incentives.
Rockies: While Nolan Arenado continues to rant about wanting out of Denver, the Rockies managed to avoid arbitration by agreeing on a two-year deal with Trevor Story ($27M).