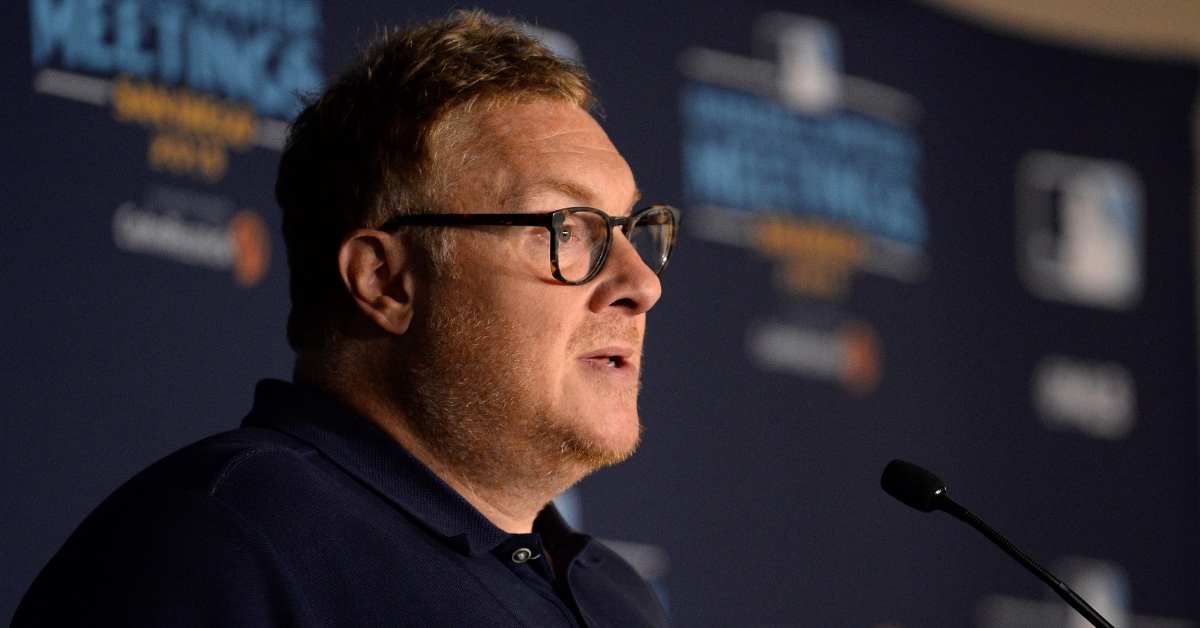 | | |
| --- | --- |
| Cubs News: Getting to know: Jon "Boog" Sciambi | |
---
| | | |
| --- | --- | --- |
| Wednesday, January 6, 2021, 9:47 AM | | |
During the duration of this offseason, the Cubs have undergone so many changes it is getting hard to keep track of. One of the changes that is lost in the shuffle is that of former play-by-play man Len Kasper leaving the Cubs to join the White Sox Radio booth.
Say what you want about Kasper and how he called games, but the reality is he has been a part of the Cubs family for over a decade and has been a part of so many memorable calls. Once it was revealed that Kasper was leaving, the Cubs began interviewing tons of candidates to replace him as his job was highly coveted across baseball.
At first, it looked like Chris Myers would be getting the gig as he appeared to be the front runner early. However, since that time, the Cubs have decided to find someone new and have brought in former ESPN announcer Jon "Boog" Sciambi to replace Kasper.
As a fan of the game, I like this hire for the Cubs as he is one of the better baseball broadcasters on the market.
I love the way he calls his games, especially when calling the KBO this spring into summer. His KBO background and other things could go a long way and help bring more of in-depth analysis into the game. Sciambi and Jim Deshaies will work very well together, and I think their chemistry will show immediately. Here are some things Cubs fans should know about their new Marquee Network voice.
Sciambi is no stranger to calling games, as mentioned above. He has been part of the ESPN family since 2010 and has been doing live baseball broadcasts since 2014. He was the voice of Wednesday night baseball since 2014 and is the current voice of Sunday night baseball on ESPN Radio. He still intends to do that on Sunday as he will be in line to cover 130 Cubs games this season, leaving 32 games open for national broadcasts should he choose to do so.
While Sciambi has been employed full-time with ESPN since 2010, he was doing some work with them before dating back to 2005.
A combo that can't go wrong: @BoogSciambi & @JimDeshaies. This clip featuring David Ross & Chipper Jones gives away just how beloved new North Sider Jon Sciambi is, in & out of the booth. Cubs telecasts are going to be among the very best in Baseball. pic.twitter.com/IAGokHRyUJ

— Dinn Mann (@mooseoutfront) January 5, 2021
Baseball may be his primary sport, but during those early broadcasting days, Sciambi was also heavily involved in covering NCAA Men's Basketball, showcasing he can call all sorts of sporting events. Sciambi has also contributed to ESPN Radio's World Series coverage since 2007 and has covered the Little League World Series. In other words, get used to hearing his voice as he continues to be a busy man.
Before joining ESPN, Sciambi worked for Fox Sports South and Sport South, where he was the Lead Play by Play Announcer for the Atlanta Braves. That lasted from 2007-09, so he is no stranger to covering one team for the duration of a baseball season. Going further back from 1997-04, Sciambi served as a host for 790 The Ticket in South Florida. During that same time, he was also the voice of the Miami Marlins, then known as the Florida Marlins on WQAM.
Sciambi is an energetic announcer who loves to have fun both in the booth and away from the field. In other words, what you see in Sciambi is what you are going to get. If he feels like he can say something in a meeting room or coffee room, you can bet he will be willing to try it on the air. Sciambi has had offers to once again be the lead play by play for a team but taking over that role for the Cubs was a no-brainer for him.
Like most Cub fans, Sciambi grew up watching Cubs games on WGN. He would come home from school in the afternoon and turn into Harry Carey and Steve Stone. When he turned 12, his father flew out to Chicago for a business trip and brought Sciambi. While there, his father took him to an Astros-Cubs game in which Nolan Ryan toed the rubber.
Nearly 20 years later, when he was broadcasting a Cubs Marlins game, someone tapped him on his shoulder and told him to look in the crowd. It was at that moment when he saw his family and friends in attendance, so the connection to Wrigley Field is always there.
"I'm going to be happy to be at Wrigley in Chicago and that it's going to be fun," Sciambi in an interview with Marquee Sports Network. "I like to play. I'm going to want it to be smart and interesting and fun."
Like most baseball players, fans, and announcers, Wrigley Field is a special place, and Sciambi knows that. Instead of getting to call a handful of games at Wrigley during a season, he will now have the privilege of calling 81 games during the regular season.
Here's the Cubs new TV play-by-play announcer Jon Sciambi (@BoogSciambi) calling a Cubs walk off in 2015.

Great hire. pic.twitter.com/2cc2KTZ8CW

— Cubs Live (@Cubs_Live) January 4, 2021
"I want to be where baseball matters, and baseball matters on the North Side of Chicago," Sciambi said Monday afternoon after being introduced as the next voice of the Chicago Cubs. "I think this job is special. That's really what it comes down to."
With this being one of the most coveted announcing gigs in baseball, Sciambi knows how lucky he is to be chosen for the position. He is going to cherish something, and he will make sure to do everything in his power to make sure he keeps the game fun and exciting for all fans.
"I'm pretty humbled, and I don't take it lightly, the position I'm being put in because I know how much the team, this job means to the fans and you guys," Sciambi said. "I'm thrilled to get this opportunity. It will be fun, and I look forward to doing it and connecting with the community but doing it every day and getting a chance to connect with the fans. It'll be a lot of fun."
On with @DannyParkins and @MattSpiegel670, new #Cubs TV play-by-play voice @BoogSciambi shared a classic Harry Caray story from Sciambi's first trip to Wrigley Field

Full interview on @Radiodotcom Rewind: https://t.co/qAxcCPELJw pic.twitter.com/NtGIWPc8Wk

— 670 The Score (@670TheScore) January 4, 2021