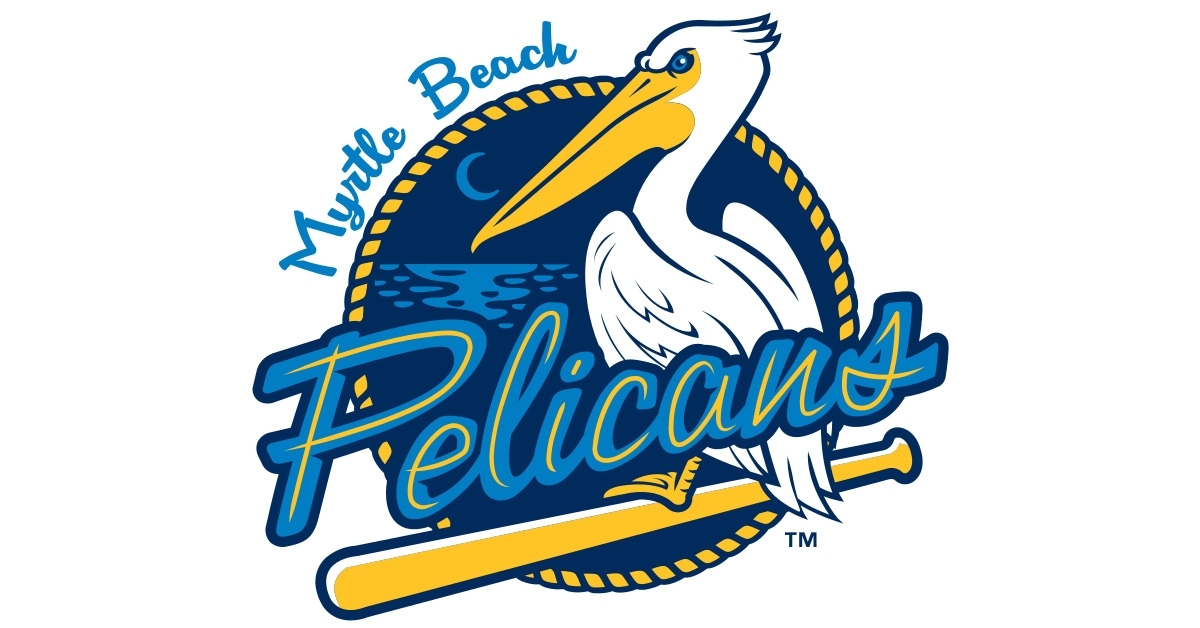 | | |
| --- | --- |
| Cubs News: Previewing the 2021 Myrtle Beach Pelicans | |
---
| | | |
| --- | --- | --- |
| Saturday, April 17, 2021, 1:01 PM | | |
If you are a Chicago Cubs fan and live in the southeast corner of the country, you may want to plan a trip to Ticket Return Field this summer to watch the Myrtle Beach Pelicans. Despite posting a 55-81 record in 2019, they were much better during the second half of the season and are bound to be great this season. After moving from High-A to Low-A this season, there will be many more changes to look forward to, starting with the new man in Charge, Buddy Bailey.
Bailey is coming off a 2019 Midwest League championship with the South Bend Cubs and is in his 33rd year as a minor league manager this year. Bailey was also the Myrtle Beach manager in 2016-18 when they won the Carolina League championship. With 2140 wins, he is the 11th minor league manager in history to reach 2000 wins and will have the talent to potentially win another league title.
Myrtle Beach should be thanking South Bend for moving up this season, as they will benefit from having many of their players on the roster. Look no further than the everyday lineup that has the potential to score a boatload of runs. No. 2 prospect Brennan Davis will be the main player to watch this summer as he will be a middle-of-the-order threat all year. Another top 10 prospect in Cole Roederer will lead the way in center field after leading South Bend in both homers and RBI's last season. The two of them will tell us a lot about the Pelicans offense and where this team is headed in the future.
Yovanny Cuevas, Jonathan Sierra, Edmond Americaan, and Darius Hill are four other names who could see outfield time this year. All of them have seen limited professional experience in the past, spending 2019 with short-season Eugene. With short-season a thing of the past, let's see how they handle a long 120- game season.
Sticking with the offense and you will find another top 10 prospect in the infield where second basemen Chase Strumpf resides. Strumpf showed a lot to the organization in his first year earning time in the instructional league in 2020. He then put on a show during spring and is a pivotal piece to the Cubs long-term future. Strumpf will be joined by Jake Slaughter, who saw time with both South Bend and Eugene in 2019, Jerrick Suiter, Yonathan Perlaza, and most importantly, Shendrik Apostel.
With Anthony Rizzo nearing what could be the end of his Chicago Cubs career, the team needs to start planning for their future at first base, and Apostel could be it. In just 218 career at-bats, Apostel has clubbed 15 homers to go with 45 RBI's. Getting him in the lineup for 300 plus at-bats could be a massive boost for this team. Caleb Knight and Gustavo Polanco appear to be the Catchers ready to take the reins.
As if the offense wasn't enough to get you excited, Myrtle Beach will have plenty of pitching to watch with several top prospects getting in on the fun. Guys like Derek Casey, Cam Sanders, and Riley Thompson all saw starting time with South Bend last year and should once again be in the mix for Myrtle Beach.
Top 10 prospect Kohl Franklin is another arm to watch this season after posting a 2.36 ERA in 11 games with Eugene and South Bend in 2019. Blake Whitney also had a strong 2019 going 4-0 with a 3.34 ERA in 20 games with Eugene. These guys have the makings of making life difficult for any lineup all season long.
While the starting rotation appears set, what about the bullpen? That, too, gives Myrtle Beach plenty of options, but some of those options may arrive later during the season. For now, Peyton Remy and Aneuris Rosario are two strong options, as is newly acquired, Jose Moreno. In 39 games for the Mets organization in 2019, Moreno went 3-5 but posted a 2.18 ERA. Look for him to continue to come into his own this season.
As the season goes on and players get more experience, look for a trio of highly-touted arms to arrive in Myrtle Beach and make immediate impacts. Last year's second-round selection Burl Carraway will make his professional debut this season and, by all accounts, had the most MLB-ready arm in the draft in 2020. He had a shot at making the MLB roster had there been a minor league season last year, and it will be nice to finally see the Cubs have a dominant reliever move through the system.
2019 picks Ryan Jensen, and Michael McAvene will also be two names to watch this season as they are coming off strong showings with Eugene. McAvene was a former starter turned reliever and has the makings of the Cubs closer of the future. Look for Chicago to treat him like that this season. Jensen, to me, is a huge question mark.
After being taken in the first round of 2019, Jensen was never able to harness his command in his first professional season despite posting the best fastball average in that class. Ideally, the Cubs would love him to be a front-line starter, but it may not be possible unless his command improves. However, he does have the makings of a lockdown reliever, and ultimately that could be the direction he takes.
Myrtle Beach will be a very exciting destination this summer for minor league baseball, and I encourage fans to get out and watch if you can. Bailey is a great manager coming off a Championship season and will have the most talented roster he has ever coached. Granted, all that talent may not be around at once, but regardless he will have plenty at his disposal in 2021.

Tags: Cubs Baseball
,
Cole Roederer
,
Yovanny Cuevas
,
Jonathan Sierra
,
Edmond Americaan
,
Darius Hill
,
Chase Strumpf
,
Jerrick Suiter
,
Yonathan Perlaza
,
Anthony Rizzo
,
Caleb Knight
,
Gustavo Polanco
,
Derek Casey
,
Cam Sanders
,
Kohl Franklin
,
Peyton Remy
,
Aneuris Rosario
,
Ryan Jensen
,
Michael McAvene