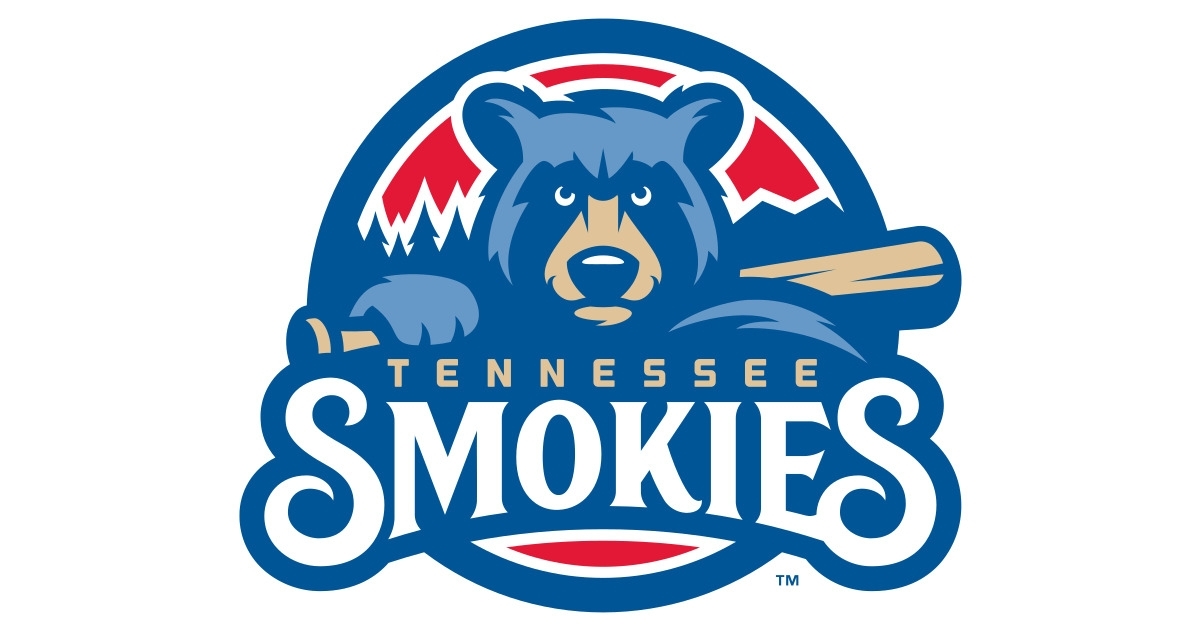 | | |
| --- | --- |
| Cubs News: Previewing the 2021 Tennessee Smokies | |
---
| | | |
| --- | --- | --- |
| Tuesday, April 13, 2021, 2:06 PM | | |
As good as the 2019 Minor League season was for some of the Cubs franchises, Tennessee was not one of them. After a competitive first half of the season, the Smokies struggled mightily come the second half as the loss of both Nico Hoerner and Robel Garcia put a gaping hole in that lineup. The Smokies ultimately finished 58-81.
Things could be drastically different this season as Mark Johnson will have much more talent on his roster. This will be Johnson's 11th season in the Cubs organization as he will return to manage the Smokies after doing that from 2016-18. Johnson will also be the organization's minor league catching coordinator, so he will be a busy man this season. Joining him on the staff will be hitting coach Chad Allen, assistant hitting coach Will Remillard and Pitching coach Jamie Vermilyea.
Johnson will benefit from two of the Cubs top three prospects on his roster, which all starts with lefty Brailyn Marquez. After busting out for both South Bend and Myrtle Beach in 2019, Marquez made his Major League debut late in 2020 with hopes of contending for the bullpen this spring. After some COVID intake process issues delayed his arrival at camp, the Cubs elected to send him to the minors, where he will most likely anchor the Smokies staff. The question is how long will he remain with Tennessee before moving through the system.
For the Smokies to have more success this season, they will need more help from their starters as both Cory Abbott and Tyson Miller will be with Iowa this season. Look for guys like Javier Assad, Bryan Hudson, Ryan Kellogg, and Luis Lugo to be some of the favorites to round out the rotation. Lugo is an incredibly intriguing name to follow as he is coming off 2019 season that saw him make 18 starts while going 7-3 with a 3.62 ERA as part of the Myrtle Beach staff. Keegan Thompson and Riley Thompson are two other names to watch in the rotation this season as the year goes on.
While the starting rotation may be a bit of a question mark, the bullpen for the Smokies should be on track to be one of the better ones in 2021. Veteran lefty Kyle Ryan will open the season up for the Smokies but don't expect him to stay there long as he rehabs from injury. Ryan will be joined by Bailey Clarke, Scott Effross, Garrett Kelly, and last year's closer Ryan Lawlor, who posted a 1.95 ERA in 55 games in 2019, compiling 85 strikeouts in the process.
Dauris Valdez, who was acquired in the James Norwood deal, is perhaps the biggest X-Factor in the entire pen. His triple-digit heater makes him a legitimate closer candidate, and his 14 career saves prove he can do it. Command has always been his issue, but even that improved as the season went on in 2019. It will be curious to see what the Cubs have in store for him.
Much like Marquez highlighting the pitching staff, the Smokies offense will be highlighted by another top-three prospect in catcher Miguel Amaya. Still, a player who is coming into his own, Amaya is starting to show the player he is, and seeing both him and Marquez paired together could be a sign of things to come for the Cubs future. Not to mention the minor league catching coordinator will be his manager, and you could see a big season from him as a middle-of-the-order bat.
The rest of the lineup is up in the air at this point, but guys like Andy Weber and Christopher Morel could wind up on this roster. Weber is coming off 2019, where he hit .275 for South Bend to go with three homers and 59 RBIs, which was good for second on the team. Weber also saw time this spring where he picked up several RBIs in key situations. On the other hand, Morel is a bit surprising to see here, and he could wind up falling back to A ball before it is said and done.
An extremely raw prospect in terms of experience, Morel has all the tools to be one of the organization's best players in the next few years. After posting a .243-career average to start his minor league career, Morel hit .284 with South Bend in 2019 with six homers and 31 RBIs. He also added nine steals to his name, putting his full game on display.
Morel has been one of those prospects who has heard his name come up in trade talks in recent seasons, but the Cubs have held on to him as he continues to hover around the top 10 in the organization. Maybe this is the season where he puts it all together.
Tennessee will have plenty of pieces this year from a talent side of things, but will it be enough to get back to Southern League champions. At this point, I don't think so, but this team has the potential to play .500 ball this year, which will be a massive improvement from last season.

Tags: Cubs Baseball
,
,
Robel Garcia
,
Brailyn Marquez
,
Cory Abbott
,
Tyson Miller
,
Javier Assad
,
Bryan Hudson
,
Ryan Kellogg
,
Luis Lugo
,
Keegan Thompson
,
Kyle Ryan
,
Scott Effross
,
Garrett Kelly
,
Ryan Lawlor
,
James Norwood
,
Miguel Amaya
,
Andy Weber
,
Christopher Morel