| | |
| --- | --- |
| Cubs Prospect Focus: Eduarniel Nunez | |
---
| | | |
| --- | --- | --- |
| Friday, February 11, 2022, 10:12 AM | | |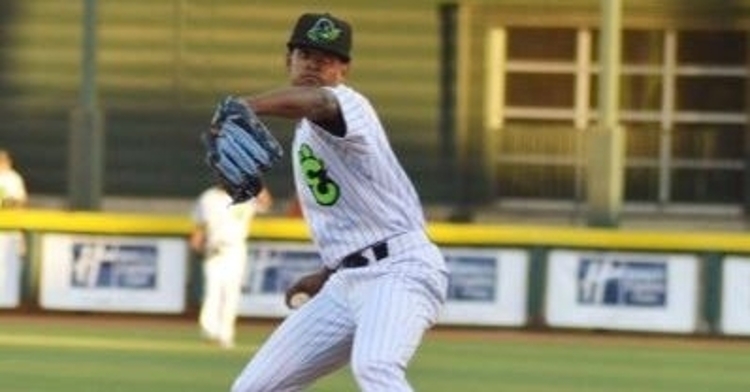 Theo Epstein did plenty of good things during his tenure with the Cubs. From the moment he arrived, he had a mission and a plan to accomplish that mission. Sure, things were tough early on, but the fans trusted him, and he executed the plan to perfection.
From striking gold on virtually every draft pick to making great free-agent deals, Epstein put together a winning ball club contending for the postseason for seven straight years. Although he was able to build a winner, his biggest flaw was the ability to sustain a winner, as his winning came at a steep cost.
Not only did he need to strike gold on the free agent and draft market, but Epstein made a ton of trades that he felt would help this team win. He was right in a sense that it kept them in the playoffs, but the trades he made gutted this farm system which sent the franchise back in terms of longevity. Now on the verge of getting a good farm system back in play, the pieces that Epstein put together are no longer here as this team looks dramatically different.
Another thing Epstein did better than most was find international talent on the free-agent market. You saw it with the signings of Miguel Amaya and Eloy Jimenez, but that has trickled down to other players within the organization. One of the more undervalued International pickups from the Epstein era would have to be right-handed pitcher Eduarniel Nunez.
Signed as an international free agent in 2017, the Dominican Republic native is still just 23 years old and could be on the verge of breaking out in 2022. Four months after the Cubs signed him is when he began his professional career, toeing the mound at just 17 years old. Across 16 1/3 inning with the DSL 2 team that summer, Nunez posted a 1-1 record with a 3.31 ERA. If that isn't impressive enough for a 17-year-old, his 7BB/14K is also something to watch for as he had great stuff since day one.
One year later, Nunez was not only promoted to the next Rookie League team but arrived stateside for the first time as a member of the ACL 2 team. Looking to build off a strong first season, Nunez became one of the Cubs most trusted starters that summer as he tallied 10 starts and nearly 37 innings of work on the mound. Although his 1-3 record may not be excellent, his 3.19 ERA and the .207 opponents' batting average continued to show the potential in his arm as he was overpowering hitters much older than him.
You knew that he needed to get out of the Rookie League for the Cubs to get a sense of who he is, and that was precisely the case in 2019. Although not in full-season ball quite yet, Nunez made the jump to Short Season Eugene as this was often the final step in a young player's development to full-season ball.
Unlike his previous two seasons, this was a struggle for Nunez as the competition was much higher at this level. He gave the Cubs 15 appearances and nine starts that summer, throwing 37 2/3 innings of work. Not only did opponents hit .318 off of him, but he posted a 1-5 record with a dismal 6.93 ERA to go with 27BB/38K. It was not the year anyone was hoping and expecting and one that Nunez wants to forget altogether.
Then came the 2020 season, a year in which no one had an opportunity to pitch as COVID took away the season. That meant that Nunez would have to wait another year to take the mound, but had to let that horrible season sit with him a bit longer as there was nothing he could do to change it. Hoping 2021 would come with more positive vibes, Nunez was back on the mound, having a chance to compete in full-season ball for the first time.
With South Bend, Nunez was a busy man, appearing in 28 relief appearances which totaled 35 innings, giving him a career-high 45 innings on the season. He began the year with Myrtle Beach, appearing in seven games and posting a 2.61 ERA across 10 innings. His 5BB/13K mixed with a .196 opponents average showed he could handle full season hitters and thus was promoted to South Bend, where he finished the season.
He struggled at times, going 1-3 with a 4.63 ERA, but finished the season with a 4.17 ERA overall. A far cry from his first two seasons, but a massive improvement from what he showed in 2019. Nunez struggled with his command at South Bend, where he walked 33 and struck out 37, but he proved he could be a late-inning stopper as he converted five of his six save chances. That could be his long-term outlook if he figures some things out.
From a stuff side of things, Nunez has it all as he sits in the 93-95 range with his fastball and is capable of topping out at 97. Nunez does have multiple secondary pitches to go with that, but for the most part, he is a one-trick pony where he throws an 88 MPH slider more often than not. That pitch can be an excellent chase pitch, but he relies way too much on his heater and needs to work on mixing things up.
Nunez also has a curve in his back pocket that he seldom uses, but he needs to work on getting a change-up to take things to the next level. No one will argue the live arm that he has, but he needs to show more consistency with that arm. If you watch a lot of his games, you notice that he would fall off the mound every few pitches, showing that his delivery is inconsistent at best. Once he cleans that up, look for everything else to fall into place.