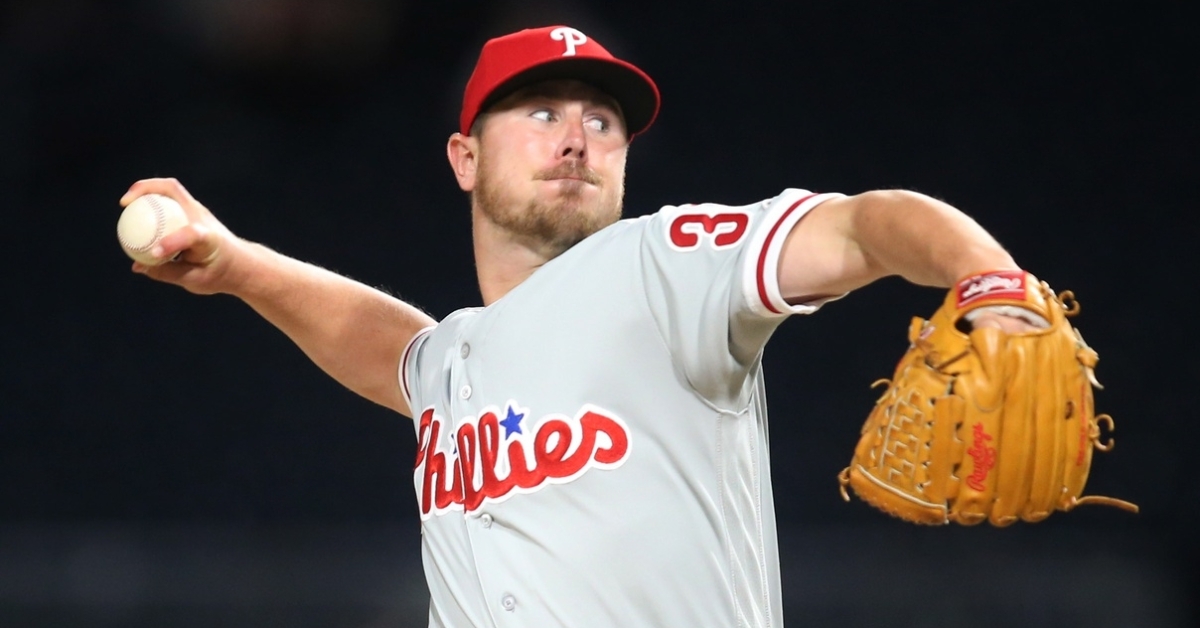 | | |
| --- | --- |
| Cubs sign nephew of former MLB standout pitcher | |
---
| | | |
| --- | --- | --- |
| Thursday, December 16, 2021, 2:30 PM | | |
Hey, the Cubs reportedly signed someone on Thursday afternoon, and it is the last name everyone should be familiar with. According to reports, the Cubs have signed a pitcher with the last name Leiter to a minor league deal. I know what everyone is thinking. How did the Cubs get one of the best prospects in the game for nothing?
Well, not to burst your bubble, but this Leiter isn't that Leiter and is the cousin to Jack Leiter in Mark Leiter Jr.
Mark is the nephew to former MLB great Al Leiter, so pitching runs in the Leiter blood. We have seen how tricky things can get during the lockout, but if you recall, any player who was not on the 40-man roster before the lockout can sign a minor league deal, and Leiter is one of those players.
Although not a name that too many people are familiar with, there are far worse options for who the Cubs could have signed, especially when looking at his numbers last season. Going back to 2021, as a member of the Detroit Tigers organization, Leiter pitched very well in his 17 appearances; 15 of those were starts. Not only did he log 89 innings, but he posted an impressive 3.34, which is significant when you look at ERA numbers across the AAA landscape.
One of the many things that stand out when it comes to Leiter is his walk-to-strikeout ratio, which the Cubs struggled with last season. Not only is his strikeout rate north of 30%, but his walk rate hovers around 6%, which is well below what the league average is. To go further into last season, Leiter was on quite a roll over his final five appearances, where he posted an ERA around 1.00.
Leiter is no spring chicken as he is 30 years old and spent a ton of time as a Philadelphia Phillie farmhand before making his MLB debut in 2017. Adding a guy like him on a minor league deal isn't going to wow fans, but he is someone coming off a great 2021 and will look to keep that rolling in 2022 as a rotation depth piece.
Once he reached the majors in 2017, Leiter struggled as his rookie season was mediocre at best before dealing with a rash of injuries in 2018 that set him back. His performance issues during that time could have resulted from those arm injuries as Leiter elected to have Tommy John surgery in 2019 and missed that entire season. One year later, you had the COVID pandemic season, so Leiter barely pitched over a three-year stretch.
Usually, a guy with limited action over a three-year period would raise a red flag. However, 2021 allowed Leiter to prove himself once and did so in a big way putting together a phenomenal year. Given that he reached the Majors before, his performance last season may not come as a surprise considering what he has had to deal with the last four seasons. Last season, he was a different pitcher on the mound, and the results proved it.
The biggest question I have when looking at this deal revolves around the Tigers as to why they didn't put him on the 40-man roster. The answer I come up with is simple. Detroit has quietly become a good team with contending aspirations this season, and they seem to have a log jam of pitchers right now. Leiter showed promise last season, but is older than what the Tigers have, so they may have felt he was best outside of their plans.
Clearly, the Cubs want as much starting pitcher depth in the organization this season and inking Leiter to a minor league deal gives them that. It also provides this team with flexibility as the Cubs saw how important that was last season. With virtually everyone struggling a season ago in the starting rotation, the Cubs had to rely on several minor league arms to finish the season.
Justin Steele and Keegan Thompson played the biggest role, but so did Adrian Sampson, who stepped up in the final two months. Sampson is ultimately what the Cubs could be hoping for in Leiter. You have a guy with minimal big-league experience, but coming off a break-out 2021 season after missing nearly three years with injuries.
Add that to an organization that is still thin on pitching, and he will have plenty of opportunities to make a name for himself once again this season. These are the signings that are often overlooked during the offseason, but they are often some of the most important ones.