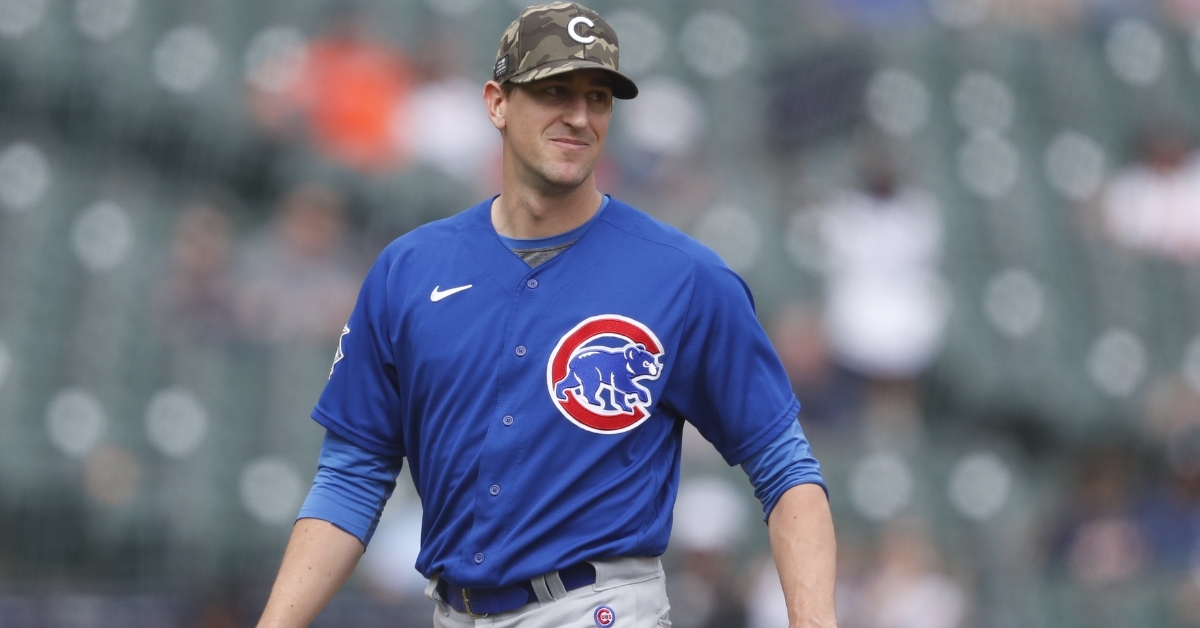 | | |
| --- | --- |
| CubsHQ Mailbag: The Professor, Cubs' momentum, Real contender | |
---
| | | |
| --- | --- | --- |
| Monday, June 14, 2021, 6:00 PM | | |
Let's get right into another CubsHQ mailbag to start the week.
Q: Kyle Hendricks looked rather shakey in a previous outing. Should we be worried?
I personally am never worried about Kyle Hendricks, a known slow starter and rhythm pitcher. However, Hendrick's month of April was very bad, leaving him 1-3 with a 7.54 ERA after getting rocked twice by the Braves. Aside from that, Hendricks has allowed more than three runs in an outing just once and waked more than one just three times. Hendricks' numbers currently sit at a 4.59 ERA in 12 starts. The control has not been quite where we expect it from the Professor, but the Cubs have won his last five starts, and he leads the team with seven wins on the season — despite allowing three runs in each of his last four starts.
I expect Hendricks to settle down a bit and pitch to form — which is usually a middle-of-the-season stretch of dominance for the World Series winning right-hander.
Q: What do you think has shifted the Cubs' momentum as of late?
There are a lot of potential answers to this question. However, I think the biggest shift of momentum has been the Cubs being able to produce despite injuries. Anthony Rizzo has missed time with injuries as well as Javier Baez — and Matt Duffy, Nico Hoerner, Ian Happ, Jason Heyward, Jake Marisnick, Joc Pederson, Eric Sogard have all spent time on the injured list. As some return, others hit the shelf, so it's been a combination of the entire roster stepping up, playing multiple positions, and continuing to win ball games.
Another very influential aspect of this team has been the Cubs' bullpen being tough as nails. With an aging rotation with not a lot of power stuff, a third trip through the batting order can often lead to some big innings. But for the Cubs, with a bullpen of nearly 10 arms that are trusted in high leverage situations, the Cubs have only needed 4-5 innings from their starters typically and just have let their bullpen shut down opponents and win games. Of course, this type of dominance is not totally sustainable, and you would like to see some more production out of the starting rotation — but this recipe has led to a lot of success as of late.
Q: Is the June swoon about to start, or is this team truly a contender?
The Cubs' hot streak in May was not only against teams like the Pirates. In fact, the Cubs swept the Dodgers, the Padres and took two out of three from the St. Louis Cardinals, to name a few. But as June began, many feared the Cubs' hot streak might end, and the team would falter a bit. However, a grueling trip out west against the best record teams in the National League was a 3-4 trip, and the Cubs returned home and impressively swept the Cardinals. Despite numerous injuries, this team continues to find ways to win and prove that they are contenders in the National League Central, and I think they should be treated as such.