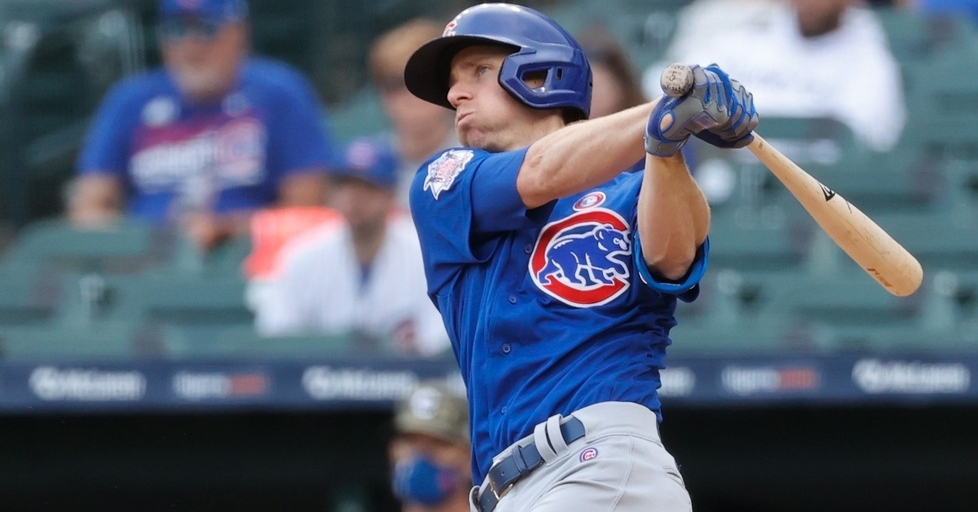 | | |
| --- | --- |
| Looking at the Cubs Free agents | |
---
| | | |
| --- | --- | --- |
| Thursday, November 4, 2021, 12:00 PM | | |
Although Wednesday isn't officially the start of the free-agent period, it does signal the beginning of everything, as 160 players were declared free agents. There are plenty of additional names that could be added to this list when you go through the player and team option process of things, but for now, there will be 160 players looking to sign with new teams in 2022.
Why is this significant, you may ask? It is simple as all players with six years of service or more on expiring contracts hit the free-agent market. This has a significant effect on the Cubs as they had four players fall into this category, thus bringing their 40-man roster down to 37 at the moment.
The players who the Cubs saw hit the open market Wednesday were catchers Robinson Chirinos and Jose Lobaton, pitcher Zach Davies, and infielder Matt Duffy. Austin Romine is also a free agent, but he was already out of the Cubs organization before all this happened.
Given how the team performed last season, I find it difficult to fathom the Cubs bringing back all of these players again. However, Duffy makes the most sense for a reunion as the Cubs may bring him back on a multi-year deal. At 30 years old, Duffy has plenty left in the tank and plenty to give an organization should he remain healthy. That has always been his issue, and that was the case again this year as a back injury forced him to miss nearly three months.
The 2015 NL rookie of the Year runner-up to Kris Bryant, Duffy has always been a high contact, high average type of hitter, which is something this team desperately needs. Although his numbers have never come close to what he did as a rookie, injuries played a significant role in that. However, when in the lineup, Duffy gave the Cubs quality at-bats, and it was no secret the offense took off when he was an everyday player. He is the perfect utility player for this team and could essentially do a lot of what Ben Zobrist did for this team. He makes the most sense to bring back.
Another player the Cubs may look to retain is Chirinos, who gave the Cubs a backup catcher after trying nine different options a season ago. At 37 and entering his age 38 season, Chirinos is nearing the end of his MLB career, but he is still valuable enough to ink a one-year contract to provide the Cubs with a solid backup catching option.
He showed great power for a backup catcher from the moment he signed, and his production was quite good early on. Yes, he may have finished the year hitting under .230, but that is where backup catchers typically wind up. The thing I love about Chirinos is that he is entering the stage of his career where he knows what to expect come free agency. Even if he isn't brought back on a major league deal, it wouldn't surprise me at all to see him land a minor league deal for security purposes as the organization and players love him.
The other two names on this list have no chance of returning to the Cubs, and I will start with Lobaton. Signed as a minor league free agent last year, Lobaton was performing reasonably well for Iowa to start the season before being called up to fill the Cubs backup catcher role. Once there, he fell into the same trap that the rest of the options did as he suffered a season-ending shoulder injury in just his fourth game, tripping over the Brewers Keston Huira at first base.
Much like Chirinos, Lobaton is 37 and is nearing the end of his career. He has been a journeyman catcher for quite a while now, with most of that action coming for different minor league organizations. Not only do I not see him back with the Cubs next season, I think it will be challenging for him to find any minor league opportunity at this point unless he is a late addition to a spring training roster.
Perhaps the most disappointing player for the Cubs in 2021 was Zach Davies. Acquired in the Yu Darvish trade, the Cubs were hoping Davies could duplicate his 2020 performance and help anchor a starting rotation that needed a ton of help. There were some moments when he showed the ability to do that, but for the most part, Davies was awful.
In fact, he endured his worst season as a pro and led the MLB in walk rate. That is never a good sign for a soft-tossing pitcher who thrives on location to be successful. Had Davies come out and had a solid showing in 2021, it would not have shocked me at all to see the Cubs re-up him for a couple more years to help transition into the future.
Even if he had been signed to another one-year deal, the Cubs could have potentially flipped him at the deadline for more talent. Coming off the season he just put together, not only will Davies have a hard time inking a multi-year deal, but he may have a hard time signing anything over four million dollars. That is a far cry from where he was, but it just goes to show you how quickly things can change.
These are the only free agents off the Cubs roster for now, but keep in mind that Bryant, Javy Baez, and Anthony Rizzo were also impending free agents, so this team would have had plenty of holes fill. After making those trades, the team still has holes to fill, but they no longer have to worry about keeping everyone happy. This is a new direction for this franchise and one that will start with this offseasons free agent signings.