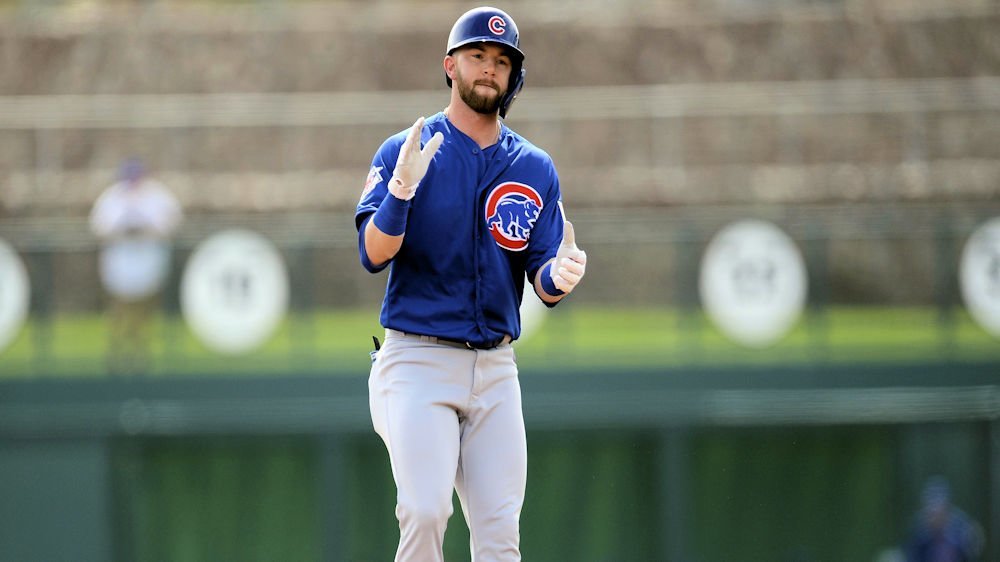 | | |
| --- | --- |
| Prediction, What to expect from Iowa Cubs in 2020 | |
---
We are still in the middle of free agency, but we are also now at the point where spring training is less than two months away, so we can start diving into what to expect from teams going forward. For the Cubs, we don't know what to expect from their major league roster, given that this offseason has been nothing short of boring thus far.
Apart from the Kris Bryant grievance hearing and all his trade rumors, the Cubs may have had the quietest off season of any team in 2019 now 2020. That doesn't mean the expectations should be low for this group despite their lack of moves on the big-league roster. There is still a ton of talent on this team and it just doesn't seem possible that these guys won't find a way to bounce back.
What we have seen thus far in free agency is the Cubs continue to stock their organization with low-risk signings that will provide depth throughout the system and could bring rewards long term. With a system that is not what it once was, any signings to help that out is a good thing, and the Cubs have indeed spent much of their offseason doing that. Expecting a lot of their moves thus far to open the season in the Minors, the Cubs system could be one to watch this season in terms of competitiveness over the multitude of top prospects. Here is what I expect from Iowa next season.
At long last, Manager Marty Peavy and the Iowa Cubs got their Monkey off their back to make the postseason for the first time in a decade last year. Finishing the season with a 75-65 record, good for second-best in the organization, the Cubs not only qualified for the postseason but took home a division title beating out the Memphis Red Birds by six games.
That landed them in a first-round series with the Round Rock Express, where the Cubs took them five games before falling 3-2. Overall it was a fun ride for Iowa in 2019 as we saw plenty of players come and go, which helped lead to some exciting players in the process. But, what is to be expected from this team next season as we turn the page toward a new decade?
Well for starters, I once again expect the Cubs to contend for a Division crown as they will have tons of players back from last season. Catchers P.J. Higgins, Jhonny Pereda and Erick Castillo will patrol the backstop while Trent Giambrone, Donnie Dewees, Charcer Burks and Mark Zagunis will be just some of the returning bats to a line up that delivered a ton of pop last season.
On the pitching side of things, Colin Rea, last year's Pacific Coast pitcher of the year will be returning, but may get a shot at the big club first. Look for Tyson Miller, Matt Swarmer, Duncan Robinson and or Adbert Alzolay depending on his readiness for the season to anchor the starting rotation which will be looking to improve immensely from a year ago. Other names could emerge come spring but for now that appears to be the rotation with Jharel Cotton as another potential piece.
The bullpen is where things may get interesting as that was a revolving door, much like it was for the Big team a season ago. However, the pen was a revolving door in the minors for different reasons as they supplied the Cubs with a plethora of options hoping something would work long time. With tons of players sitting as FA or even with different organizations, putting together the Iowa pen will undoubtedly be a challenge this year.
Corey Black, Craig Brooks, Jordan Minch and Wyatt Short appear to be the only locks in the pen thus far but plenty more will be added. If Duane Underwood or Alec Mills had any options left, they too would be in the Iowa rotation, but cannot be sent down which will make things that much harder. Given what we have seen the Cubs do this off season so far, expect most of their off-season acquisitions to begin the season in AAA with hopes of working their way to the majors at some point in 2020.
One name to certainly watch during spring is Brandon Morrow whom the Cubs brought back on a minor league deal. Given his injury history, the Cubs decided to sign Morrow to a minor league deal with an invite to spring. Should he impress than that gives the Cubs a great late inning piece ahead of Craig Kimbrel. Should he sputter, Morrow most likely heads to Iowa for a while where he could be the closer until he proves he is ready to go.
Other names such as Dan Winkler, Dillon Maples, James Norwood, Ryan Tepera, Trevor Megill and CD Pelham all have minimal MLB experience, but have been signed as minor league free agents this season. Yes, some of them may wind up in the bigs out of spring, but there is no way all of them do. The ones who aren't fortunate enough to crack the major league roster would be optioned to Iowa where they would round out the pen with any other players coming in.
Perhaps the two most intriguing players the Cubs will have to decision on would be Robel Garcia and Hernan Perez. Last season, Garcia demonstrated his prodigious power pounding a system best 27 homers between AA and AAA before connecting for five more in the MLB. Being a switch hitter, Garcia provides a ton of value, but his near 50% strikeout rate is concerning and that needs to come down.
Perez, on the other hand, was signed to a minor-league deal of his own with an invite to Spring as well. The former Brewer utility man has thrived in that role in the past, but also knows he may be better off in AAA to start the season. With Nico Hoerner, most likely the teams opening day second baseman in 2020, look for these two to battle it out for the final bench spot on the team. The one who doesn't get that spot would be heading to Iowa, where I am sure they will bounce around quite often this season.
Prediction -- 77-63: I am looking for another solid season from the Cubs this season as they will once again battle for a postseason berth. Sure, they may not have the top-level talent some of these other teams have, but they have a bunch of guys that know how to compete and have experience winning the division. The pitching was a problem last year, but that was across AAA, so the offense is the way to succeed in the PCL. Iowa should provide the Cubs with plenty of pieces that could help at MLB level this season, whether short term or long term.

Tags: Cubs Baseball
,
,
Jhonny Pereda
,
Erick Castillo
,
Trent Giambrone
,
Charcer Burks
,
Mark Zagunis
,
Colin Rea
,
Tyson Miller
,
Duncan Robinson
,
Adbert Alzolay
,
Craig Brooks
,
Jordan Minch
,
Wyatt Short
,
Duane Underwood
,
,
Brandon Morrow
,
Craig Kimbrel
,
Dillon Maples
,
James Norwood
,
Robel Garcia