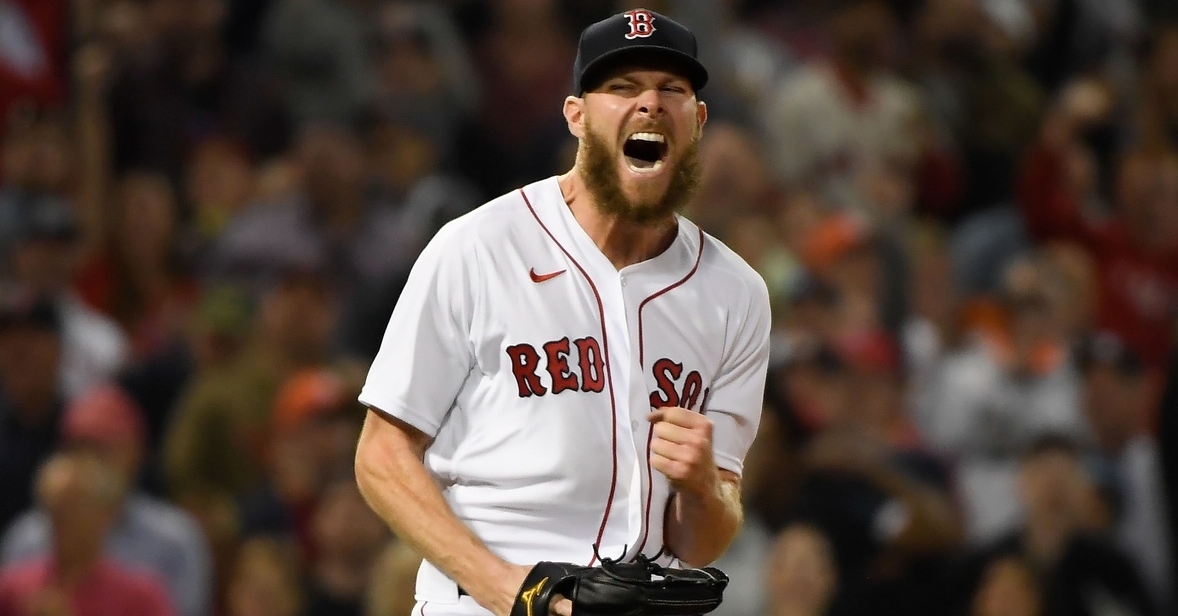 | | |
| --- | --- |
| Red Sox might part ways with Chris Sale | |
---
| | | |
| --- | --- | --- |
| Thursday, December 29, 2022, 2:00 PM | | |
In an era where starting pitching depth is a must, most MLB teams have made it a point to have at least eight capable starters on their team. When it comes to the Cubs, they not only have eight, but currently 10 guys on their 40-man roster, all with the capability to start games.
Most of these guys will end up in the starting rotation or the Minors, but you also have to consider some of them for the swing role. Even with a plethora of arms to choose from, the Cubs only have two southpaws as Justin Steele, and Drew Smyly are their left-handed options. Both are expected to land in the rotation, but the Cubs would like at least one more lefty for depth.
When you look back at this year's free agent class for pitchers, Tyler Anderson and Carlos Rodon were the head of the class when it came to lefties. Anderson landed with the Angels, while Rodon is now in New York. Sure, there are other left-handers like Rich Hill and Cole Hamels, but do you trust a guy who hasn't pitched since 2020 or a 43-year-old nearing the end of his career?
Another team loaded with starting pitcher depth is the Boston Red Sox, without Nathan Eovaldi on their team. It has long been predicted that Eovaldi will return to Boston, and if that does happen, the Red Sox will have some decisions to make regarding their rotation. One of those decisions falls on 34-year-old Chris Sale, who could see his name on the trade block sooner rather than later.
The Red Sox haven't officially put him on the block just yet, but they have dangled his name out there to see what they can get for him. That leads me to believe they are closer than many think to dealing him, and the Cubs may want to look into the asking price.
At one point, the 6-6 183 pound lengthy left-hander was the premier left-hander in the game who drew Randy Johnson comparisons. When you watched him pitch, you could see where those comparisons came from, as his high leg kick and extended arm release made him a nightmare for hitters to face for several seasons.
Armed with a 96 MPH heater in his prime, Sale's slider was the difference as that was his outpitch. It was the true definition of a backfoot slider and one that made life miserable for any hitter. Sale had the potential to be a 200-game winner in this league until the arm and shoulder injuries started to pile up. When you look at his windup and release point, you had to see that coming, but maybe at a different magnitude.
Still, Sale has compiled a 114-75 career mark thus far, while his ERA sits at 3.03. Sale is doing something right, as the only time his ERA was north of 4.00 was in 2021, when he posted a 4.40. Additionally, Sale was lights out for a long time and has posted three seasons with an ERA under 3.00, including a career-best 2.11 in 2018 when he went 12-4. Sale also has three seasons of 17 wins proving he was indeed an ace.
Given the arm issues he has had in recent seasons, his days as an ace are over, and you could make the case that his days as an effective starter are over. If that is the case, why make the trade or consider the trade when he is making 30 million a season? My answer to that would be, why not?
If you trade for this lefty, you are potentially getting a guy that is a back end of the rotation arm, capable of finding lighting in a bottle once more. If by chance he can't, you are not on the hook long-term with him and could move on from him easier than a free agent arm.
There is also the status of the Cubs bullpen to consider, where Brandon Hughes is the lone lefty. Why not look at Sale as a starter, with the option to move him to the pen down the road? Can you imagine what he could do in the bullpen should his days as a starter be numbered? This is a very intriguing arm to follow and one the Cubs will look at if he is available soon.