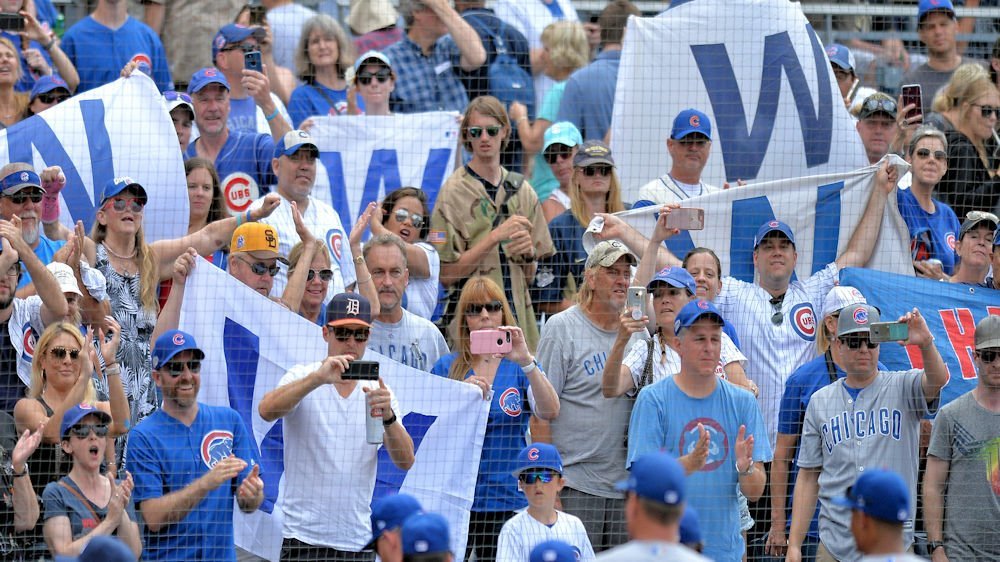 | | |
| --- | --- |
| Season in Review: Myrtle Beach Pelicans | |
---
| | | |
| --- | --- | --- |
| Saturday, September 28, 2019, 11:38 AM | | |
It was a tale of two seasons for the Pelicans as they turn the page in 2019 on what could be a bright 2020. After what may have been their worst first half in franchise history (21-46), the Pelicans turned it around in the second half and began looking like a team that could compete for the playoffs in 2020.
Led by an influx of promotions, guys coming back from injury and just improved play, the Pelicans were in contention for a playoff spot the entire second half before falling back with two weeks left. Still, they managed a 34-35 mark in the second half to help them finish 55-81, which was better than what many people thought they would finish given their start.
Let's cut right to the chase as to why 2020 could be a great season in Myrtle Beach. All you must do is look at the promotions and Brailyn Marquez specifically. In his five starts after being promoted from South Bend, Marquez was incredible going 4-1 with a 1.71 ERA 7BB and 26K. Expect the ERA to increase a little bit in his first full season with the birds next year, but he undoubtedly should be the ace going forward next year.
Jeffrey Passantino was another pitcher who will be counted on largely next season after busting on the scene this year. Passantino was all over the system in 2019 but managed to make six starts for Myrtle Beach. Much like Marquez, Passantino was incredible in his own right going 3-1 with a 2.00 ERA. His 6BB/35K ratio was even better than Marquez as his position with this team next season will be interesting.
Outside of those two arms, the Pelicans had a tough time finding quality pitching during the year, but they got to see what Javier Assad was all about. Assad led the team in starts with 22 and posted a solid 3.87 ERA in those starts. His 4-10 record is not something fans want to see, but he wasn't given the best run support in some of those outings.
Jack Patterson is the biggest mystery on this team going forward as he was the best pitcher for Myrtle Beach last year. In a limited sample size, (5 starts) Patterson did all you could ask for and more as he posted a 0.00 ERA in 23 2/3 innings of work. His eight walks and 24 strikeouts also showed excellent command as his name rose in the system all year.
Erich Uelmen who's now pitching in the Arizona fall league also displayed a bright future as he went 5-3 with a 3.05 ERA in 11 starts during the year. His performance was especially tremendous in the second half after first-half ace Paul Richan was dealt to Toronto in the David Phelps trade. Ryan Lawlor (2.02 ERA), Ben Hecht (2.57 ERA), Manuel Rodriguez (3.45 ERA) and Jesus Camargo (3.59 ERA) all made 20 plus appearances in relief to keep the team in many games.
Offensively is where the Pelicans were challenged as they ranked near the bottom of the league in every category. To show you how bad things were, no one on the roster hit above a 270 for the season with Zach Davis leading the way at 267. Davis also led the team in steal with 29 as his legs were a very valuable weapon.
Power numbers were also not one of the Pelicans excellent points offensively as only three players topped ten homers for the year. Top Prospect Miguel Amaya (11), Cam Balego (12) and Kevonte Mitchell (14) were those players as they provided most of the thunder during the season. Amaya also led the team in RBI's with 57 as he has decided to continue to see pitches in the Arizona fall league to better his craft as a player.
Grant Fennell had a tremendous second half to finish second on the team with 50 RBI's as his average jumped 20 points after the all-star break. The biggest reason the Pelicans improved during the second half was their offense and pitching became more consistent, especially once those new players arrived. After strong seasons with South Bend, Delvin Zinn, D.J. Artis, and Tyler Durna jumped right into the action and showed they belonged at this level. All three of them hit around .250 for the season helping the Pelicans turn their season around.
As we look ahead to 2020, there will also be some roster turnover from one season to the next. However, with Myrtle Beach, I expect there to be them to have the fewest number of moves made as what they brought to the table in August may be whom they start within 2020. Should that be the case, with the addition of several pieces from South Bend, there is no reason why Myrtle Beach shouldn't be able to not only build off their second-half success but instead take that next step and make a postseason run.

Tags: Cubs Baseball
,
Brailyn Marquez
,
Jeffrey Passantino
,
Javier Assad
,
Paul Richan
,
Ryan Lawlor
,
Ben Hecht
,
Manuel Rodriguez
,
Jesus Camargo
,
Zach Davis
,
Miguel Amaya
,
Cam Balego
,
Kevonte Mitchell
,
Delvin Zinn
,
Tyler Durna