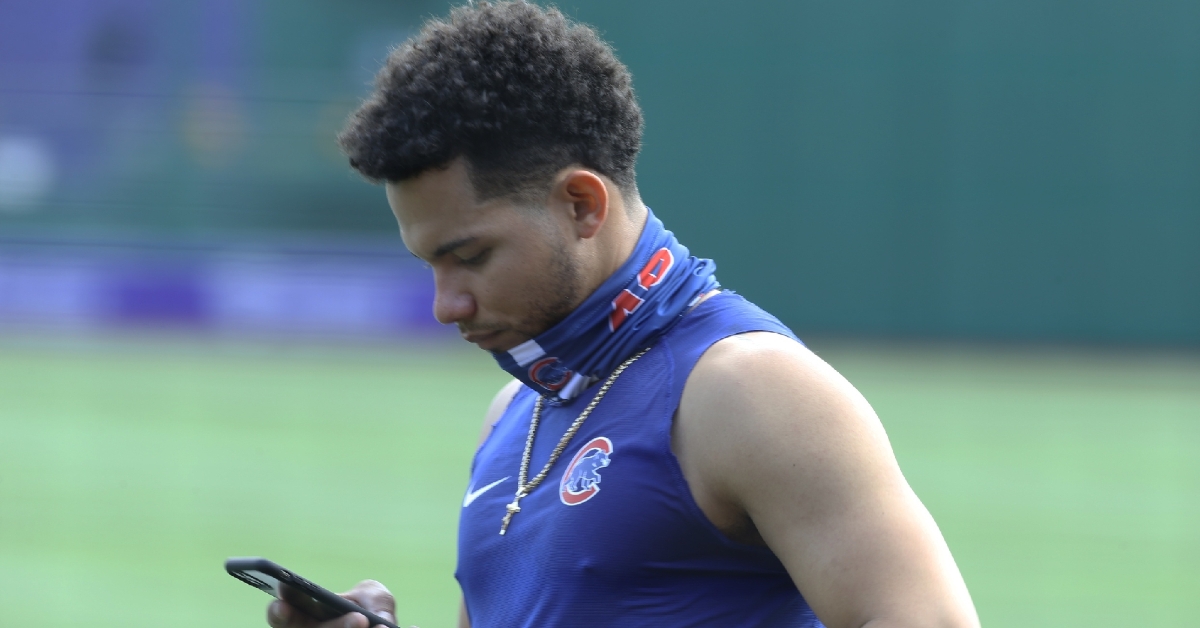 | | |
| --- | --- |
| Three takeaways from Cubs' blowout loss to Pirates | |
---
When things are going bad, they are going bad. For the Cubs, things are not great right now, as you could say they are struggling across the board. Not only did they drop two of three to the Pirates, but it was the way they dropped those games, getting outscored 15-3 in the process.
Along with their starting pitching taking a big blow the past two games, their offense continues to be putrid at best as they still rank dead last in all of baseball in overall hitting. When the team doesn't hit home runs, they flat out don't score, and that has been a common theme way too much over the past few years.
After his excellent season debut, Trevor Williams returned to the mound, where it all began hoping to prove to Cubs fans he was worth the shot. Against JT Brubaker, who was coming off a strong start himself, Javy Baez opened the scoring with a solo homer in the second, continuing the trend of homers providing the runs. Once again, the Pirates used a big second inning to surge in front as they finished off the game with seven unanswered runs chasing Williams after just 3 1/3 inning to cruise 7-1.
JT Brubaker continues to torment the Cubs
For the most part, the Chicago Cubs have handled Pittsburgh pitching well over the years, but one guy seems to have their number. In case you didn't guess who that was, JT Brubaker not only has seen success dating back to 2020, but it looks like he may have their number again this season.
As if his 5 1/3 inning of one-run ball, which lowered his ERA to 1.95 on the season, wasn't enough, Brubaker single-handedly outscored the Cubs at the plate driving in three runs in two plate appearances. It is bad when the opposing pitcher provides more offense than your entire team. What is even worse is when you look at the national league as a whole, and you see that the Cubs are hitting worse as a team than the pitchers who have seen plate appearances.
At some point, something has to give. The problem with that is when will it happen and where will it come from. This team has some serious soul searching to do to get this offense back on track.
Some tough decisions need to be made
When the season ended last year, many fans felt that hitting coach Anthony Iopoce should have been let go. The fact that he returned this season was surprising enough, but the early season results are not. David Ross will be faced with a tough decision soon, and it all surrounds the hitting coach Iopoce. He needs to decide whether the team is better off with him or without him as their hitting struggles continue.
Typically, coaches are the ones that take the fall when things go wrong but, in this case, I am actually for Iopoce keeping his job. Let me tell you why. Not only was he the assistant hitting coach in both 2015 and 2016 when the Cubs offense was at their peak, but he also went on to be the Texas Rangers hitting coach shortly after and worked with an offense that produced a fair amount of runs consistently.
Is Iopoce the one to blame for the struggles, or is it the team itself? Honestly, I think this now falls on the players and their inability to adjust. Going back to the 2017 offseason when Chili Davis was let go from the team. Yes, the offense wasn't as good in 17 as it was in 16, but they were still pretty good. Davis was very critical about the hitters on this team upon getting released, basically saying they don't listen and are uncoachable.
Many fans felt it was said out of anger from being let go, but now there is a sense of growing interest that maybe he was right. As painful as it may be for Cubs fans to hear, Davis could be right. When they were winning the World Series, they were young players who can in with the attitude of being ready to learn. Since then, it seems as if they think they don't need the coaching to get better and are unwilling to learn. That is not a good attitude to have for anyone.
How do the Cubs get back on track
Normally, nine games into a season isn't a time to worry, but this feels different. The way the Cubs have played nine games, it has been poor, and they are lucky to be 4-5 and realistically could be 2-7. What needs to happen for this team to get back on track?
They will need better starts than the past two outings if they want to give the team a chance. However, even if pitching continues to be the strong suit, it won't do any good if this team can't score runs. With literally one maybe two of your everyday players hitting above .200, runs will be hard to come by, and when most of your high-paid players are the ones struggling, it is a bigger problem.
At this point, a message needs to be sent. The bottom line is if you are not producing, you don't deserve to stay in the lineup. I don't care who the player is. Kris Bryant, Baez, Anthony Rizzo, Ian Happ, and Jason Heyward are all the big contracts on this team, yet they are the ones struggling the most.
You then have guys like Jake Marisnick and Eric Sogard who have looked good. I would rather put nine players in the lineup hitting for contact and average than nine players who solely swing for the fences and strikeout. There needs to be a shakeup before it is too late, and maybe that alone will be the wake-up call this team needs.