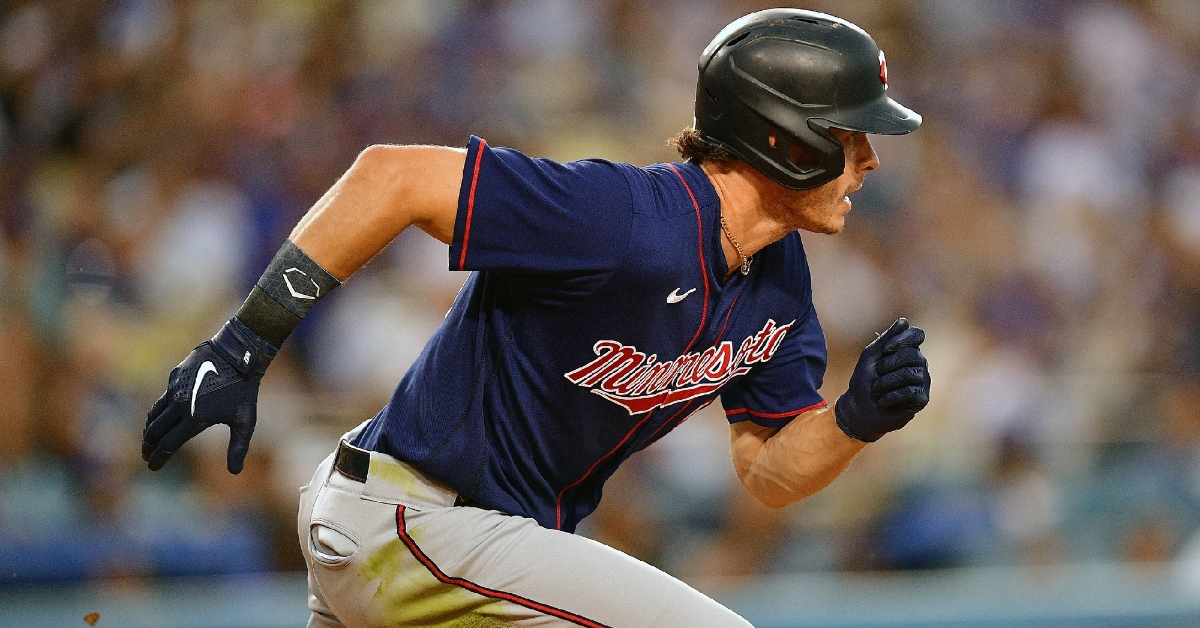 | | |
| --- | --- |
| Three trade options for Chicago Cubs for CF | |
---
| | | |
| --- | --- | --- |
| Monday, November 14, 2022, 10:14 AM | | |
Now that the GM Meetings are over and free agency can officially begin, now is a good time for the Cubs to start making some moves. Several smaller moves have been made across the MLB landscape in recent weeks, but none of those moves involved the Cubs.
Given that the Cubs have a vision, know the positions they want to fill, and how they want to fill them, what is taking them so long to start making some noise at the very least. According to multiple reports, the Cubs are not only in the market for SS, but could be looking at 1B, SP, and CF help this offseason. Center field is where I want to focus today, as Jed Hoyer had some things to say about that position.
As the Cubs entered the 2022 season, there was an expectation that Brennen Davis would come to the majors at some point in 2022 to be the team's CF of the future. However, another injury-plagued season forced him into limited action, where he lost another year of development. Due to that, Hoyer has now said that if the Cubs are going to get CF help, it would most likely have to come from outside the organization this year until guys like Davis are ready.
That is very telling when you look into that quote, as it gives you the impression that no one expects Davis to be ready this season. If the Cubs are going to look outside the organization, Brandon Nimmo seems like a logical fit in free agency, although the Cubs haven't been linked to him. If that is not the answer, what is plan B for the Cubs?
Plan B could be via the trade market, where the name Cody Bellinger has been thrown around. As much as that seems like a good idea, Bellinger has not been the same hitter since his MVP year and is the exact opposite hitter the Cubs are looking for. So what would some other trade options be for the Cubs?
Max Kepler
Well, for starters, Max Kepler from Minnesota is an intriguing option and one that could gain steam in the coming months. Kepler has quietly been one of the more consistent center fielders from the offensive side of things the last few years and is an ideal leadoff candidate for any team.
Primarily a RF for the Twins, Kepler could move to CF, but the Cubs also slide Seiya Suzuki or Ian Happ to CF if needed. Set to make 8.5 million in 2023 and under control through 2024, Kepler is not only a great option but a cheap option nonetheless.
2022 was a struggle for him as he hit just .227 with nine homers and 43 RBIs but missed several months with a foot injury. Take that away, and you have a guy who will hit in the .270s and average 25-30 homers a year. His best year came in 2019 when he smoked 36 homers and drove in 90.
Eddie Rosario
While Kepler seems like an excellent option, another trade option for the Cubs is starting to gain chatter, as the Cubs nearly traded for him a few years ago. That man would be corner outfielder Eddie Rosario from the Atlanta Braves. Should this trade be made, this would guarantee that Suzuki would move to CF, as Rosario will be primarily a corner OF and DH.
Like Kepler, Rosario had a miserable 2022 season, hitting .212 in just 80 games. However, in his four seasons leading up to 2022, Rosario was remarkably consistent: he hit .278 and averaged 30 Homers and 100 RBIs per 162 games played. Not bad for a guy who took a little while to turn into his own.
With guys like Marcell Ozuna, Sam Hilliard, Willie Harris Jr, and Guerillmo Heredia already set to patrol the OF, Rosario could be the odd man out next season, and the Cubs would be wise to pounce on it. His salary is not an issue for the Cubs at nine million dollars, but his 2022 showing is. If that is the guy that teams can expect going forward, no one will trade for him, and he has a better chance of being released. However, if the 2017-2021 version is still in there, nine million is a steal, and he will be a tremendous middle-of-the-order bat.
Kevin Kiermeier
While the trade market seems to be the most likely destination right now for the Cubs to add CF help, consider free agency where Kevin Kiermeier is available. Not the same offensive guy he was a few years ago, Kiermeir is a defensive-minded centerfield candidate and shouldn't be viewed as an addition to improve the offense. It would be nice to land some upside offensively here with the centerfield upgrade.
Even with the injury history that he has had, adding a guy like Kiermeier is an excellent option for the Cubs to use, even in a platoon role. No, I am not suggesting you play him 80-90 games, but if you can get 100-115 games out of him and his defensive ability, the Cubs would be a better overall team, and he would fit this team perfectly for the short term.