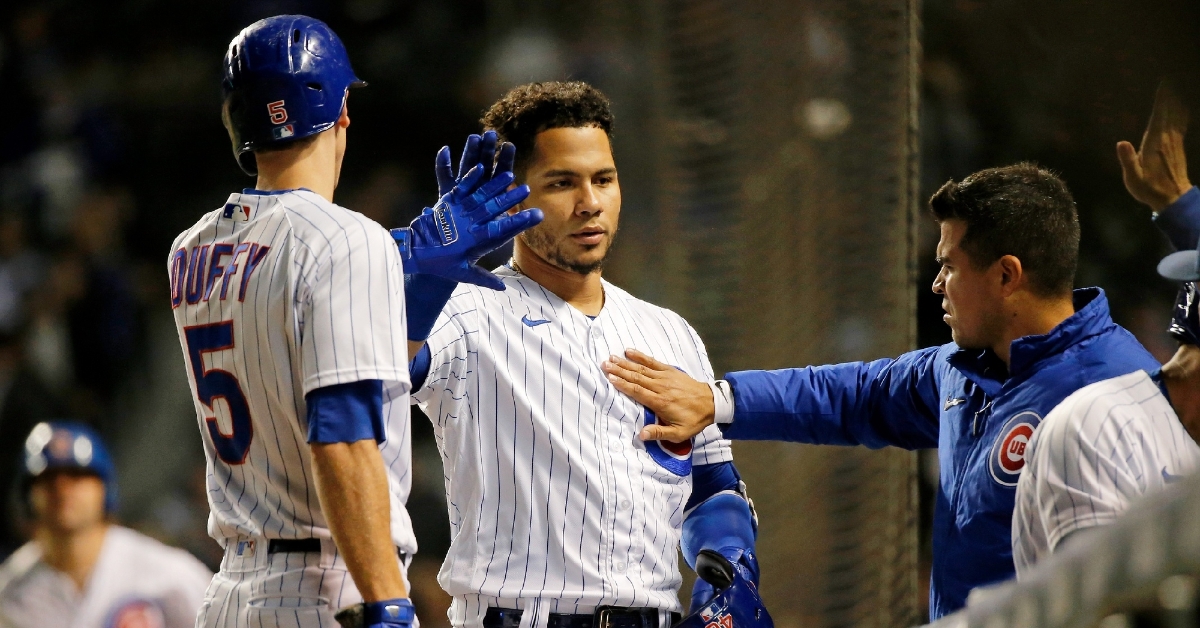 | | |
| --- | --- |
| Twins outpace Cubs at Wrigley Field | |
---
CHICAGO – Tuesday signified the beginning of the Chicago Cubs (67-84) final homestand at Wrigley Field for the season as they kicked off a six-game homestand with two against the Minnesota Twins (66-85). No matter how you look at it, this series comes with a lot of intrigue for various reasons.
To start, both teams were playoff teams a season ago and have now fallen off the map in a big way. Much like the Cubs, the Twins are going to have plenty of holes to fill this offseason, with pitching being one of them. Perhaps the most significant thing to take away from this series would be draft positioning where the Cubs and Twins are right next to each other in the reverse standings.
Currently, the Cubs are slotted to pick 8th next season, while the Twins are slotted to pick seven. Should the Cubs lose both these games, they would move into the seventh spot with a shot at a top-five pick next season. If that is the goal, then mission accomplished last night as the Twins topped the Cubs 9-5.
After putting together an 11-start run with an ERA of 3.36, Alec Mills is starting to run into trouble posting an ERA north of 6.00 in his last six starts. A big reason for that could be the number of innings he has thrown, as he now has started a career-high in games leading to a career-high in innings pitched. Mills had a rough go of things again last night, getting hit hard to allow six runs on seven hits in just four innings of work.
Two of those runs came in the first inning when a costly throwing error by Willson Contreras allowed for Luis Arraez to score on a strikeout, while Josh Donaldson added a sacrifice fly to make things 2-0 Twins. With the young Griffin Jax on the mound for Minnesota, the Cubs knew they had a chance to do damage off him and did so by chasing him after just three innings as he allowed three runs on four hits.
Much like the Twins in the first, the Cubs offense came to play early, with Contreras picking up a sacrifice fly of his own to pull the Cubs within 2-1. That was when the team decided to play long ball with Trayce Thompson connecting for his second homer in as many starts in the second before a long Contreras homer to left in the third gave the Cubs a 3-2 lead.
That would be the last of the Cubs leads as Minnesota's offense got things rolling the next two innings, pushing across five runs to take a 7-3 lead. Three of those came in the top of the fourth when Mills really started to labor. That resulted in plenty of traffic on the bases and Max Kepler single that tied things up 3-3. A few pitches later, the young kid Nick Gordon got into one and drove it over the fence for a two-run shot putting the Twins up for good 5-3.
Minnesota kept the pressure on in the fifth, with the middle of the order doing the damage once again as Donaldson and Kepler each picked up RBI singles to extend the Twins lead to 7-3 at that point. Moving to the sixth, the Cubs had a great opportunity to pull closer, with Rafael Ortega leading things off with a single before advancing to third on the Frank Schwindel ground-rule double. After Ian Happ ripped a lineout to second and Contreras struck out, both those men were still standing on the bases looking to come home on a big hit.
Fortunately, that hit came from Patrick Wisdom as his RBI single pulled the Cubs within 7-5. After struggling for the better part of two weeks, it appears as if Wisdom is starting to hit himself out of that rough stretch as the home runs and RBIs are beginning to come again. Looking to keep things close, Trevor Megill was called on to pitch the seventh and had an interesting outing. Megill picked up a pair of strikeouts, but served up tons of hard contact, including a leadoff double by Donaldson off the left-field wall.
That double was followed by a one-out Miguel Sano double to left to make things 8-5 before a sharp single by Gordon put runners on the corners. Looking for a double-play ball to get out of the inning, Mitch Garver kept the hard contact going as his sharply hit single pushed across the Games final run, with the Twins now leading 9-5 at that point.
The Cubs turned to Michael Rucker and Rex Brothers over the final two innings, and despite putting plenty of men on the bases, were able to pitch around trouble without allowing a single run. Even though the Cubs were down by four, they refused to go down quietly, with Ortega leading off the Cubs half of the eighth with a crucial walk.
He was erased at second on a sharply hit ball by Happ to Arraez only to see Arraez airmail first base sending Happ to second. After Contreras was able to leg out an infield single to put runners on the corner, Wisdom came to the plate with another chance for a big hit. This time Caleb Thielbar had him in front of an off-speed pitch as he lofted a lazy flyout to center field, ending the Cubs last threat in the game to fall 9-5.