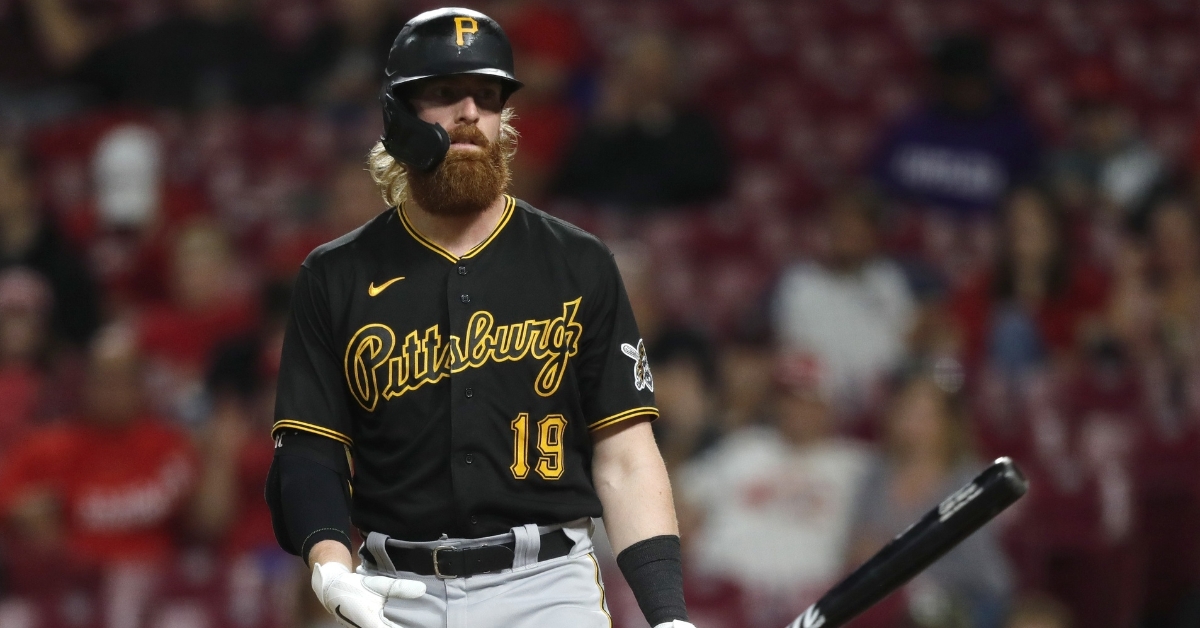 | | |
| --- | --- |
| Two options for Cubs to get more left-handed power | |
---
For the most part, the Cubs have been relatively quiet this free agency, but have made two significant splashes to help their team. The first came on the eve of the lockout, beginning when the Cubs made it a point to get Marcus Stroman into town and got him signed and ready to go. The second significant signing came Wednesday morning when the Cubs won the services of Japanese Slugger Seiya Suzuki.
While Suzuki was a huge get for this team, he is a right-handed hitter, and that is a problem. As things sit right now, the Cubs have the most right-hand heavy lineup in the majors, with Jason Heyward and Rafael Ortega as their lone lefties. Ian Happ does bat from the left more often than not, but is a switch hitter.
Given that there is a DH, this was the perfect offseason to add some left-handed pop, but with Anthony Rizzo and Kyle Schwarber off the board, what options are left? I would have loved to see Nicholas Castellanos come back, but the Cubs don't need another righty. Freddie Freeman makes sense and is a great left-handed option, but the cost and overall amount of years may be too rich for the Cubs to get.
Considering the Cubs have a pair of untested players in Frank Schwindel and Patrick Wisdom at the corners, why not look to add some depth while getting left-handed help in the process. Guys like Eric Hosmer and Colin Moran make sense, and here is why. Starting with Moran.
Wisdom and Schwindel play the corner spots for this team, but can either of them duplicate what they did in 2021. Hypothetically, let's say they can't, then why not bring in Moran, who has played primarily first base the last several seasons and has third base experience, which makes him beneficial. Pairing a lefty bat or two with who the Cubs have at the corners right now could lead to long-term success, and Moran is one of the few free-agent lefties out there.
At 29 years old, Moran is still considered in his prime and has had some good seasons with the Pirates. During his time with the Pirates, Moran posted a .269/.331/.419 slash line, which qualifies him as an average hitter. However, he does have better luck against righties, where he hits .280 and made a living crushing Cubs pitching for three seasons.
Getting him on our side of things would be good, but he brings more value than you realize. As mentioned, he hits right-handed pitching pretty well and can play multiple infield spots. He is also someone you can sign for a one-year deal and potentially flip at the deadline for more pieces making a win-win situation for both parties.
Hosmer is a little bit tougher to decipher despite his fitting in with the Cubs a real thing. The Padres wanted Suzuki and lost, but that doesn't take away from them wanting to shed some higher paying contracts with Will Meyers and Hosmer as the most likely candidates. You would think a rebuilding team from the Cubs would shy away from high-level contracts, but taking on Hosmer's deal makes sense for them.
For starters, Hosmer has been one of the better fielding first basemen of the last decade. Gold glove level, no, but an excellent fielder. He is also a left-handed power bat who can give you 30 plus homers even if last season was a down year for him. At 31 and soon to be 32 years old, he is still young enough to count on, but his days as an elite player as coming to an end.
Taking on his contract could be a huge burden, but it does come with some benefits not mentioned above. While adding big-time power and a good defender is a plus, should the Cubs elect to take on his contract, you may be able to land a highly regarded prospect in return to help with the rebuild. Fans already saw what the Padres gave up for Yu Darvish when the Cubs got Reggie Preciado, Yeison Santana, Ismael Mena, and Owen Cassie, but this won't generate the same package.
If the Cubs take that contract on, expect them to want a prospect with it, and a new name has popped on the radar with outfielder Robert Hassell hearing his name. The No. 8 pick in the 2020 MLB draft is already a top 50 prospect in the game and someone the Cubs tried to get in the Darvish deal. For the Padres to specifically put his name out there in these talks leads me to believe they would be willing to move him.
Hosmer was once a 30 homer 90 plus RBI guy, but injuries and age will prevent him from doing that again. For that reason, he is not worth the contract he is given, and the Cubs know that. However, similar to Moran, Hosmer hits righties .25 points higher than his season average. If you throw Hassell into the mix, this deal makes a ton of sense as it gives the Cubs a left-handed power bat, plus it gives them another valuable young piece to build their future around.