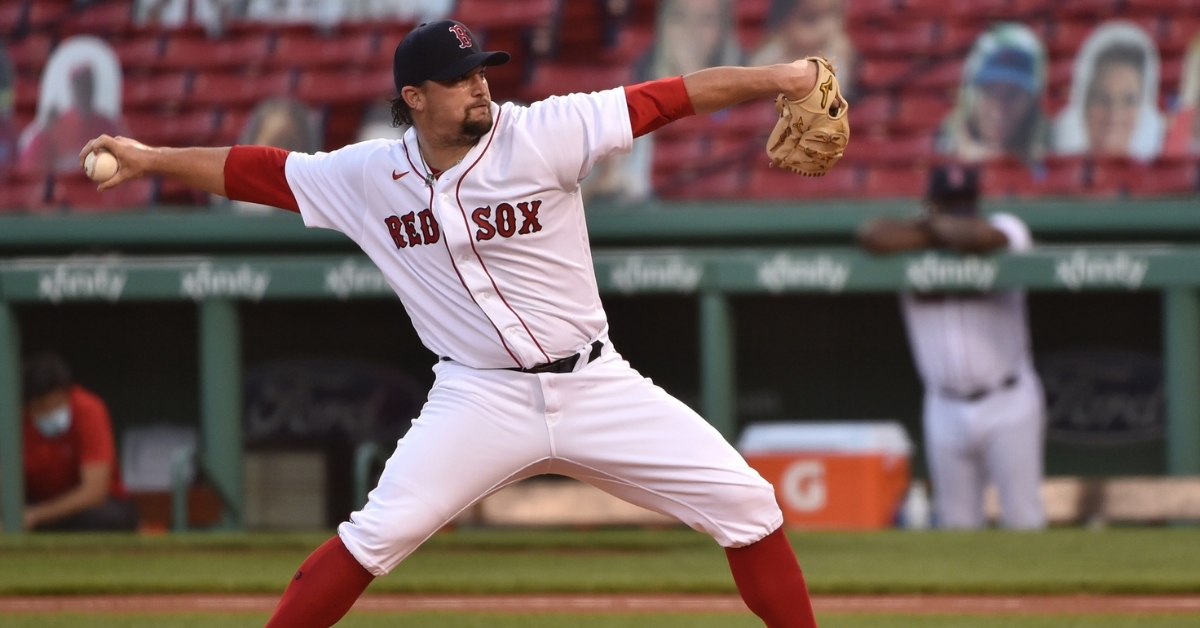 | | |
| --- | --- |
| Zack Godley could be cost-effective option for Cubs | |
---
| | | |
| --- | --- | --- |
| Tuesday, January 26, 2021, 1:17 PM | | |
If Cubs fans had one thing to say about player development within the Cubs system, you would always hear the complaint about not having enough pitchers come through the system. Given the situation the team is in right now, that is a valid argument, but it wasn't always that way.
Going back to the late 1990s and early 2000s, for that matter, the Cubs did a great job of developing pitchers. From Kerry Wood to Mark Prior and even Carlos Zambrano and you can see why the Cubs had one of the most feared rotations in baseball for years. When things began to get rough in 2005 year, something changed in terms of development.
The team started struggling, players began to get traded, and for the Cubs to compete again, they elected to spend on free agency and selling away some future pieces. They did the same thing during their world series run where the Cubs spent five years rebuilding before adding to the roster via the trade or free agent route.
While many of the trades the Cubs made make sense now, some are head-scratching. Giving away pitching prospects Chris Archer and Zack Godley are undoubtedly two of the moves that don't make sense, but those moves needed to achieve what this team desired to achieve. Now, with starting pitching a need, an old friend could make some sense to fill out the rotation.
That friend is Godley, who was in the Cubs system years ago. Drafted by the Cubs in 2013, Godley spent two seasons in the Cubs organization spanning four minor league teams. In 65 games within the organization, Godley went 6-3 with a 2.45 ERA. He looked the part of being the next great Cubs pitcher coming through the system.
Other teams felt that way too, which is why the Arizona Diamondbacks came knocking in 2014. After days of discussions, both the Cubs and Diamondbacks elected to trade Godley to Arizona in exchange for Miguel Montero. That deal worked out in the Cubs favor, but Godley hasn't been good the past couple of seasons. Knowing that, why would the Cubs want to entertain the idea to bring him back?
Well, for one, Godley is a cost-effective option, which is basically what the Cubs are looking for at this point. After going 22-14 with a 2.96 ERA over his minor league career, Godley hoped that success would translate at the Major League level. Unfortunately, Godley has been consistent, but that is about it going 37-34 with a 4.86 ERA. The record isn't terrible, but the ERA isn't too appealing, granted the ERA has been a combined 6.14 the past three seasons.
Yes, Godley hasn't been as effective as anyone would like to see lately, but he was a strong starting pitcher when he was dialed in. As a rookie in 2015, Godley went 5-1 with a 3.19 ERA. His 17BB and 34K may have been a little low, but Arizona had high hopes of what was to come next. Across the next two seasons, Godley went 13-13, and his ERA hovered around 4.77.
The 2018 version of Godley is the version the Cubs or anyone for that matter would hope should they sign him this season. That was when Godley put together his best season as a pitcher despite posting a 4.74 ERA. Take that ERA out of the equation, and Godley won 15 games that season, going 15-11. He walked 81 batters that season to go with a career-high 185 strikeouts.
Godley has always had the potential to have impressive seasons as his stuff has evolved over his career. His fastball is in the 93-94 range, with added sink, and his secondary pitches have gotten better with age. The biggest issue with Godley has been his command, as he hasn't had the consistency controlling his pitches. In other words, he is a slightly better version than Tyler Chatwood.
What Godley lacked in overall command, he made up for in double-play balls, ranking in the top 10 in that category on several occasions. When you're continually pitching to hitters with runners on base, you worry less about strikeouts and focus more on getting guys out. Godley got knocked around a lot, but he still found ways to get out of jams.
If Cubs fans are looking for a strong starter to fill out the rotation, Godley isn't the man for the job. If those same fans are looking for someone to fill out the short-term rotation, then Godley could be an answer. He is a low-cost option for the Cubs, which is what the team is focusing on at this point. It is always interesting to see teams bring back players who they originally drafted. Maybe Godley will be next in line.