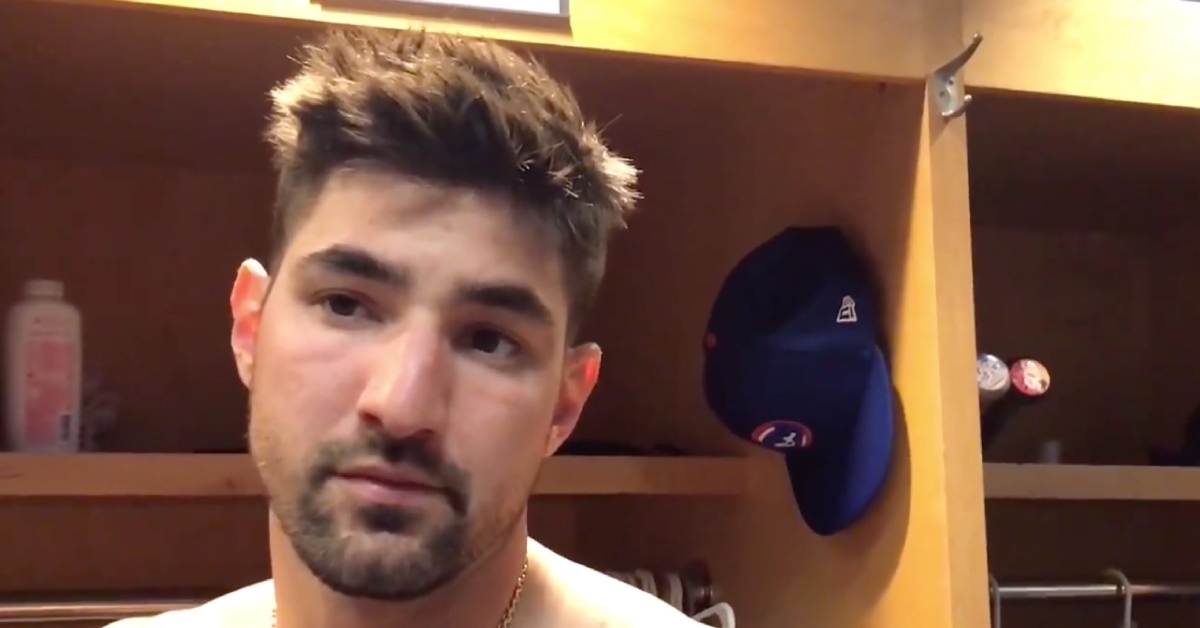 | | |
| --- | --- |
| WATCH: Cubs react to being eliminated from playoff contention | |
---
| | | |
| --- | --- | --- |
| Thursday, September 26, 2019, 12:14 AM | | |
PITTSBURGH — Late in their contest with the Pittsburgh Pirates on Wednesday night, the Chicago Cubs were officially eliminated from the playoff contention, as the Milwaukee Brewers defeated the Cincinnati Reds 9-2 at Great American Ball Park to clinch the fifth and final National League postseason spot. Adding insult to injury, the Cubs gave up two runs to the Pirates in the bottom of the eighth and ultimately lost 4-2 at PNC Park.
Following the game, Cubs manager Joe Maddon and several subdued Cubs players addressed the media in the locker room. The Lovable Losers have lost eight games in a row for the first time since 2012 and are limping into the offseason. Therefore, the disappointment and frustration was obvious when the players discussed missing out on the postseason.
"We didn't win enough baseball games," Cubs outfielder Nicholas Castellanos bluntly said. "Whatever is the reason is the reason, but the bottom line is we didn't win enough."
For the first time under manager Joe Maddon, who took the helm in Wrigleyville in 2015, the Cubs will not participate in postseason play. The vast majority of the players on the current roster were not playing for the Cubs in 2014, when the North Siders last failed to reach the playoffs. With that being said, the late-season skid probably hurts worse than it would for many teams, as the 2019 Cubs have had World Series aspirations throughout the course of the season.
"It's definitely a stinging feeling," Cubs starting pitcher Jon Lester, who pitched on Wednesday, said about failing to reach the playoffs. "It hasn't happened too often for me. As a group, we just flat out didn't get it done this last month."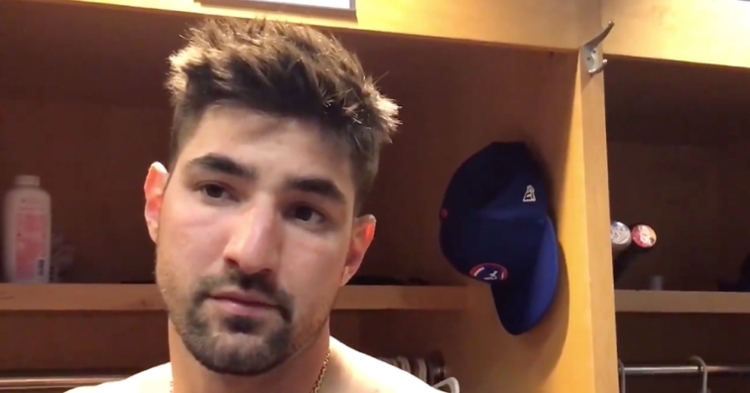 Lester went to praise Maddon, who is unlikely to return to the Cubs for the 2020 season, by pointing out that the Cubs' run of recent success was initially made possible by Maddon taking the reins and buying in. The left-hander also said that Maddon should be "revered" in Chicago for a long time because of the impact that he had on the Cubs organization. As for Castellanos, who is set to hit free agency following the season, he said that he wished that he could have done more to help the Cubs reach the playoffs. Instead, as stunning as it still may seem, Castellanos and his teammates will not be playing in October.
A frustrated Castellanos on Cubs' elimination pic.twitter.com/0A5GcBttsm

— Mark Gonzales (@MDGonzales) September 26, 2019
Maddon: "Another frustrating loss" pic.twitter.com/R7ZleZPTWF

— Mark Gonzales (@MDGonzales) September 26, 2019
Lester on elimination: "It's sucks. It sucks going forward" pic.twitter.com/VXYpUrEsWZ

— Mark Gonzales (@MDGonzales) September 26, 2019
Jon Lester on Joe Maddon: "He should be revered as a legend in this town for a long, long time."

— Jesse Rogers (@ESPNChiCubs) September 26, 2019
More Lester on Maddon: "You talk about a rebuild, you talk about signings, you talk about all that stuff, he was the first guy to write his name on the paper. He believed. Him believing made other people believe. What he's done for this city, its huge.

— Jesse Rogers (@ESPNChiCubs) September 26, 2019
Castellanos: "I wish I could've done more."

Really, not much more he could've done since being acquired by the Cubs.

"I mean, the point is that I wanted to play in the playoffs, man."

— Jordan Bastian (@MLBastian) September 26, 2019