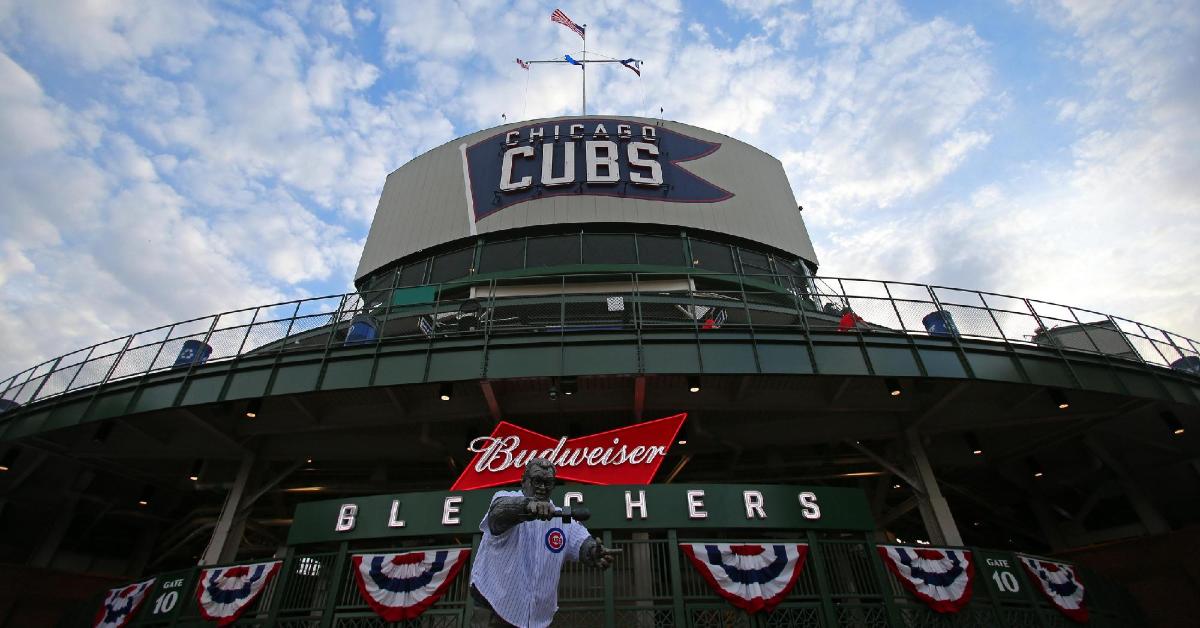 | | |
| --- | --- |
| Cubs Odds and Ends: 2020 MLB draft proposal rejected, MLB vs. Umpires | |
---
| | | |
| --- | --- | --- |
| Friday, May 1, 2020, 1:06 PM | | |
First, it was issues over how players would be paid during the shutdown. Next, it was how players would be paid if games were played in empty stadiums. A week ago, MLB was at odds with MiLB over contraction, and now the league is battling with the umpires and MLBPA over other issues.
MLBPA rejects 2020 Draft proposal
Just a month ago, MLB sent out communication that stated that the 2020 June Amateur Draft would take place as scheduled, despite the pandemic. Obviously, it would likely be conducted the same as the NFL draft just a week or so ago, with Rob Manfred making the draft announcements from the man cave located in his home. Not so fast.
According to Ken Rosenthal and Evan Drellich of The Athletic, the Major League Baseball Players Association has rejected an MLB proposal for how to conduct the 2020 June Amateur Draft.
MLB's proposal included ten rounds, which exceeded the number agreed upon by the sides (total of 5 rounds) in March. The problem is, the league's proposal also included some stipulations that aren't sitting well with the players union.
In MLB's proposal, the draft would be split into a pair of rounds, with each set of five rounds containing different slot values, as well as hard caps on signing bonuses. MLB also proposed a limit of five undrafted players at $20k signing bonuses, along with an unlimited number of players at a signing bonus of $5k or below.
Meanwhile, the MLBPA wants unlimited rounds, allowing more players to earn the chance of being drafted. The union also wants more bonus money to be available to draftees.
There is every possibility that the league may say, "Take it or leave it," as they have the option of canceling the draft altogether. If that were to happen, it would cause quite the stir, as MLB hopefuls could miss their draft windows, while others would be signing on for extra years in college.
The general consensus among many fans and players is that Rob Manfred may be the worst commissioner that baseball has ever seen. The problem is, MLB team owners are who vote in someone for that job, and Manfred is generally considered to be a team-friendly (not player-friendly) commissioner. While I see fans screaming every day for him to be fired, it isn't likely to happen.
His pace-of-play agenda is ruining the sport. The way he mishandled the cheating scandals in Houston and Boston was laughable. Players, managers, and coaches went without receiving much punishment, and the teams involved barely got a slap on the wrist. And now? He's angering the MLPA, umpire's union, and MiLB. Way to go, Mr. Commissioner.
MLB vs Umpires
According to another subscription-based article in The Athletic, Ken Rosenthal writes that umpires spent nearly eight hours on a Zoom call on Wednesday, to discuss MLB's "best and final" offer on what the 2020 season may look like.
Conflict might be brewing between MLB and its umpires. Story: https://t.co/964TrSNdl2

— Ken Rosenthal (@Ken_Rosenthal) April 30, 2020
A source for the umps told Rosenthal that the union had filed a "hold letter," to buy time before a grievance was filed on behalf of the umpires. At odds, umpires' pay being withheld for May.
MLB's offer also includes a reduction in regular season and post-season salaries, as well as a reduction for their per diem. The umpires are not split on whether to accept the offer, or whether to go against the grain. As Rosenthal points out, bucking the system backfired on the umps in 1999, which saw 22 umps tender resignation letters. Instead of capitulating, MLB accepted the resignations and replaced the umps with new ones.
Before the pandemic and the ensuing shutdown of baseball, including benefits and pay, umps were slated to earn about $37.6M this season; ballplayers were projected to collect a total of over $4 billion. MLB maintains the position that everyone involved (umps, players, etcetera) must share in what has now become a $10.7 billion loss.
It seems that no matter where MLB turns these days, they're making enemies. I don't think it's unreasonable that players and umpires absorb the loss, but as I've said, everything needs to be prorated based on the number of games played. I certainly understand the players' gripes, but at the same time, businesses are in business to turn a profit. A pro-rata setup shares the losses, while fairly compensating everyone for the work they do perform.
MLB needs to work through these issues; otherwise, once a season is finally able to start, it'll be delayed again. This we don't need.