| | |
| --- | --- |
| Commentary: Goodbye streak, hello anemic offense | |
---
| | | |
| --- | --- | --- |
| Thursday, August 30, 2018, 5:13 PM | | |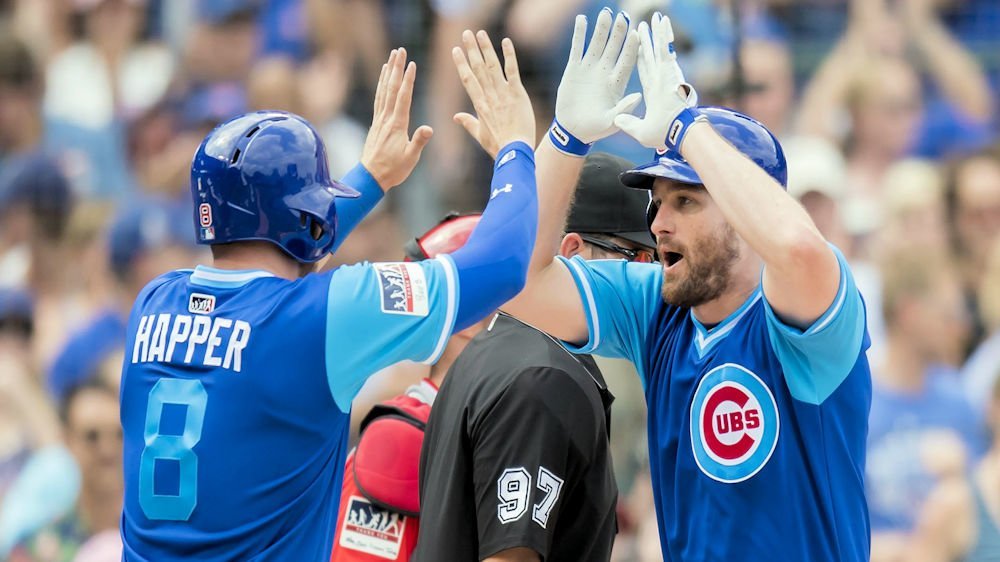 Every fiber of my being tells me that I should be ecstatic that the Cubs won seven in a row before falling to the Mets yesterday afternoon in a rather ugly 10-3 loss, yet I'm still somehow frustrated.
I was uncertain that they'd be able to beat Noah Syndergaard on Monday, and I almost expected them to fall to Jacob deGrom on Tuesday, but to have lost to Jason Vargas? Vargas is now 5-8 (.385) with a 6.56 ERA, making him a statistically worse starter than Tyler Chatwood.
A win yesterday would have been huge in so many ways:
(1) They'd have swept two series in a row.
(2) They'd have gone 7-0 on their home-stand.
(3) They'd have increased their winning streak to eight games.
(4) They'd have carried much-needed momentum into their agonizing road-trip (four cities and eleven games in eleven days).
(5) They'd have put the Cardinals down by 5.5 games, and; (6) they would have held the Brewers at bay, keeping them six games back.
So what caused the collapse yesterday? You can blame it on Alec Mills (now 0-1 with a 3.55 ERA) if you want to, but the truth is, it was due to another offensive absence. Yes, Mills did give up a grand slam in the first, but even if the Cubs had overcome that blow, they weren't producing nearly enough offense to counter the six runs given up in relief. Sigh.
I'll be the first to say it; the Cubs are unquestionably dependent on what Daniel Murphy has brought to the team. The Cubs are now 7-0 with Daniel Murphy in the lineup, and they are now 0-1 with Murphy on the bench. In the last seven games that Murphy either hasn't played or wasn't part of the team, the Cubs have gone just 3-4.
OK, OK, so Javier Baez rode the bench yesterday as well, and Schwarber was somehow allowed to hit in the lead-off spot, but those excuses don't wash when you consider how the Cubs have hit as a team with Murphy in the lineup. In the seven games that Murphy has played as a Cub, the team is batting .311 (79 for 254), in Murphy's absence yesterday, and in the six games preceding his arrival to the team, the Cubs batted only .223 (54-242).
The real litmus test regarding Daniel Murphy's presence is going to be what the Cubs do tonight in Atlanta with him in the leadoff position.
Mike Foltynewicz (10-8, 2.6 ERA) gets the start tonight for the Braves, which should prove to be as challenging as facing deGrom was. Foltynewicz has one previous start against the Cubs this year, holding the Cubs to a .167 batting average as a team while striking out ten and walking five. In 12 starts this season at Suntrust Park, Foltynewicz has gone 4-2 with a 2.67 ERA and an opponent batting average of just .198.
Mike Montgomery (4-4, 3.62 ERA) returns to the rotation from the DL tonight, as Joe Maddon converts back to a five-man starting rotation.
Game tonight is 6:35 PM central time.