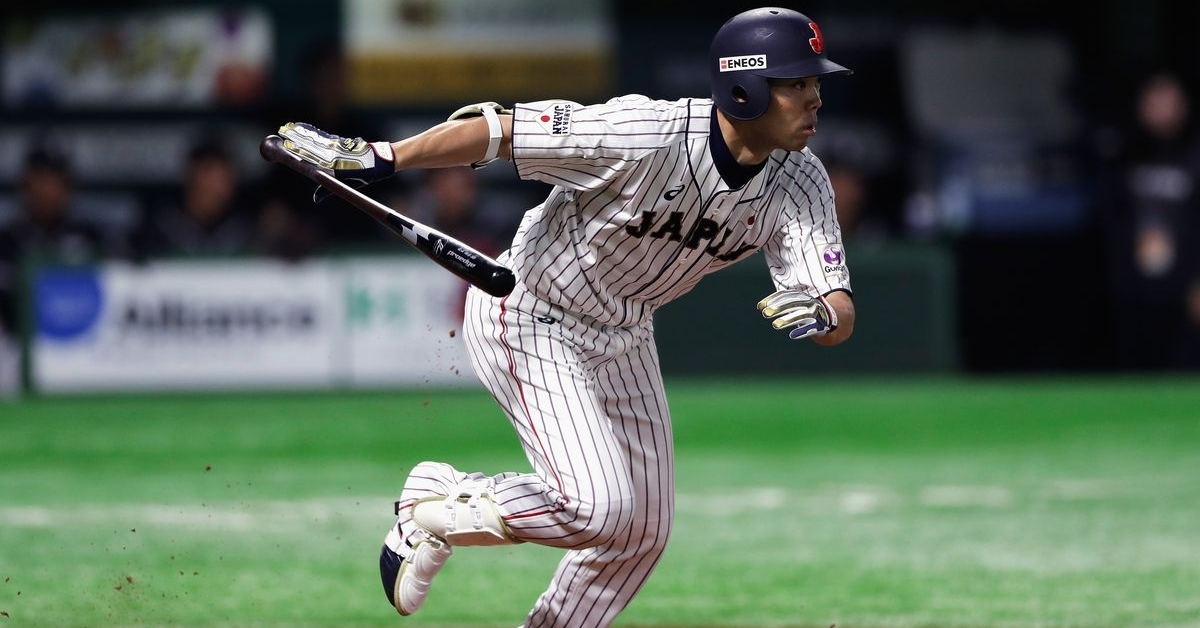 | | |
| --- | --- |
| Cubs interested in Japanese leadoff man | |
---
| | | |
| --- | --- | --- |
| Friday, November 15, 2019, 3:26 PM | | |
Since the end of the 2016 season, the Cubs have lacked a pure leadoff hitter atop their lineup. Although they have had some success in the past, plugging Ben Zobrist, Anthony Rizzo, Jason Heyward, Albert Almora, and Kyle Schwarber in that spot, among others, the success was brief and limited as the Cubs could never maintain what Dexter Fowler brought to the table.
Sure, the Cubs do have a few in house options with Nico Hoerner being a primary choice, but another name has been surfacing as Japanese center fielder Shogo Akiyama has been linked to the Cubs as a free agent pick up this season. This is excellent news for Cubs fans as many have been pushing for the Cubs to take a serious look at this free agent this winter.
Not only does he play hit leadoff, but he provides a lot of speed also, which is two areas the Cubs have struggled with recently. His primary position is also center field, which fills another void or, worse, would give them more depth should Nick Castellanos return. Sure, just like every Japanese free agent transitioning from the NPB to MLB, there is obvious risk involved, and this season will see Akiyama play most of the year at 32 years old.
Along with his age, a recent foot injury is also raising a red flag due to no knowing the severity of it and how it could affect him going forward. Still, when there is an obvious need and when the financial risk doesn't appear to be that much to take on, the Cubs must pursue him or at the very worst, do their homework on his skill set.
According to Patrick Mooney, the Cubs have scouted Akiyama this past season and have liked what they saw.
"The Cubs have Japanese outfielder Shogo Akiyama on their radar as they explore ways to boost production from the leadoff spot and improve their up-the-middle defense.
Currently speaking, Akiyama is recovering a reported broken toe, but that shouldn't limit him or delay him from spring training. The price tag for Shogo also appears to be very modest, which is a good thing to hear for Cubs fans knowing they may not spend a whole lot this season yet again.
Despite being a prolific hitter in the NPB, especially when it comes to the power side of things, don't expect that to continue at the MLB level as many see him as a slap hitter like what Ichiro did in his prime with Seattle. I am not anticipating him playing at the Ichiro level, especially with his age, but Shogo has all the intangibles to be a high contact hitter who runs the bases well and will find ways to get on base.
He is also known as a plus defender in center field, which again is good news for the Cubs especially when you look at the dip Almora took last season and now has his future in question. If the Cubs do indeed pursue and sign him, this move makes sense and would fill the needs of this team.
Let's say they sign him, and things don't pan out as they expected, like the Kosuke Fukudome signing in 2008. Well, then you would still have a solid fourth outfielder and bench player in Shogo that you could count on in different situations throughout the season.
When you look at the Cubs outfield situation, both Schwarber and Heyward are locks on this team, which leaves one spot up for grabs. Ideally, Castellanos is the choice for that final spot, which would make their outfield that much deeper. Until we know his future, both Almora and Ian Happ are set to battle it out for center field with Hoerner also expected to be in the mix.
Consider that the Cubs aren't overflowing with quality outfield options right now if one of those men goes down with an injury. Instead, they have a decent, solid group. Adding Akiyama to the mix, even if he winds up on the bench, is something the Cubs can comfortably accommodate.
I am all in on the Cubs bringing him aboard, especially if reports are accurate that he is seeking a deal somewhere around two years and 4 million annually. That is a contract the Cubs could take on where any reward would out way the risk.