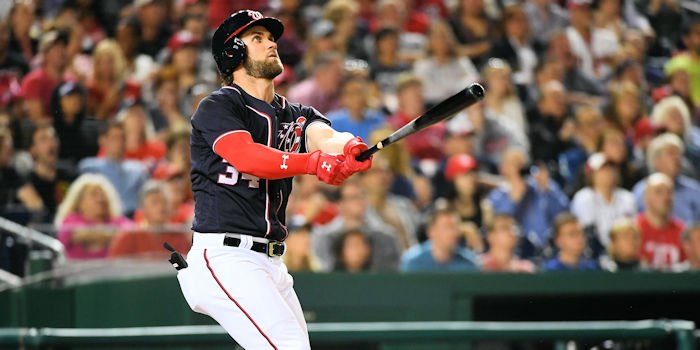 | | |
| --- | --- |
| Cubs News: Free Agency and the Hot Stove | |
---
| | | |
| --- | --- | --- |
| Thursday, November 1, 2018, 8:37 AM | | |
While the fan base of the Boston Red Sox is busy basking in the glow of their World Series win, parade, parties, and everything else that goes along with winning, the rest of baseball is eagerly anticipating the start of the offseason.
For the remaining teams, and their fans, we are entering the period where moves can be made that will put their team in a position to win it themselves next year. Cub fans will remember the excitement surrounding the signing of Jon Lester and Jason Heyward and how those pieces helped put the Cubs over the top in 2016.
Who is out there that will be this year's difference makers? Everybody is aware of Manny Machado and Bryce Harper and are waiting for them to bless some team by reluctantly taking their hundreds of millions of dollars to come play because it is about winning not about the Benjamins. Right.
When one of sports superstar's signs for stupid money and then turns it all over to charities or some deserving families then I will believe them when they say it is about winning championships. I'm not going to hold my breath waiting for that to happen.
I digress. At the most, only two teams can get Machado and Harper, and if you believe Las Vegas it will be only one team, Philadelphia Phillies who are going to sign both. Highly unlikely in my opinion. I've read that Machado would prefer to play on the East coast and rumor has it the evil empire in the Bronx is itching to sign him. They can have him.
Harper is the wild card. Scott Boras does not like to sign his guys early as he believes that taking your time and throwing out several names of teams, even if they have no interest, will help get more money for his guys. With the starting price at $350 million for 10 years, I'm not sure how much higher it can go. I think it comes down to a couple of things with Harper.
One, how close is the team he signs with to winning? He has just come off a team that couldn't climb up to the top of the mountain and does he really want to sign with another mediocre team. I don't think so and that is why the Phillies for me is a no go. He lives in Las Vegas and a team like the Dodgers, Rockies, or Padres might fit geographically and close-wise.
The second thing on his checklist, I believe, is where will he be the most comfortable fit? This has a few layers, so try to stay with me because I might confuse myself here. There has to be a natural position fit for him that is not going to completely disrupt the team in place that made him want to sign there in the first place. Is there an outfield slot where he can slip into with ease?
The other layer here, is will his personality be a good fit on the team? Superstars are unique individuals and they have needs that mere mortals don't have. Will this be a distraction for the chosen team? Finally, will the city where they will be playing give him the things he needs to be happy? Is he looking for endorsements, media attention, nightlife, or whatever trips his trigger and can he do it easily?
This takes his list down considerably, and I haven't even brought up does he prefer the American or National league style of baseball. Because of the second thing on this list I believe he will sign with either the Dodgers or the Cubs. We'll see soon enough where he goes.
But when last checked there were upwards of 150 free agents hitting the market that can make a difference to many teams and you can get them for a lot less money. These are the guys that will go unnoticed until they end up being the one piece to the puzzle missing for a team that allows them to go to the World Series.
That is why the Hot Stove season has always been so much fun. Trying to anticipate who your team will go get and how will they fit into the team mix. Do we sign a righty starter or a crafty lefty out of the pen? Who is going to play shortstop for us next season? We need someone to hit home runs for god sake.
Enjoy the next 60+ days as teams either remake themselves or find the one piece missing for their team. There will be plenty of time to dump all over the selections and trades before spring training starts, in about 140 days.