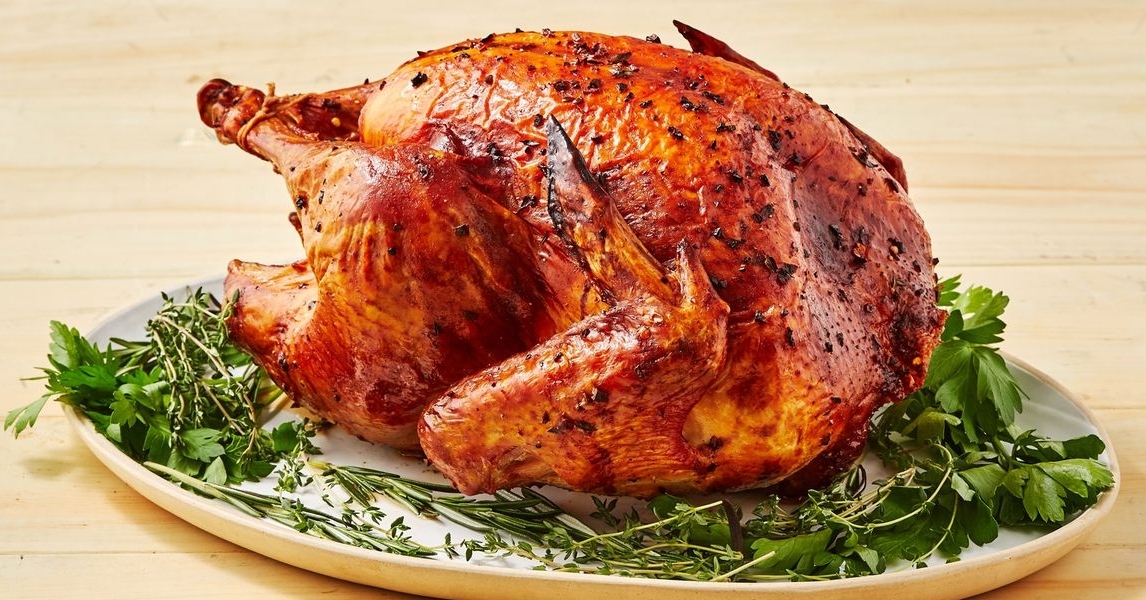 | | |
| --- | --- |
| Happy Thanksgiving Cubs fans | |
---
| | | |
| --- | --- | --- |
| Thursday, November 28, 2019, 7:32 AM | | |
Here we are again – the holiday season – and for the most part, I groan every year when it comes around. Everything has become so commercialized that it's taken a lot of the joy (and meaning) out of what the holidays were intended to be. Of course, I'll give the obligatory "thanks" for my family and friends, my health, my wife, my kids, and my home, but I wanted to take a few minutes to give thanks to my "other family" and internet friends.
First and foremost, I'm thankful for our military members and our first responders. Your sacrifices allow us all to live safely. For the fallen, I'm grateful that men and women like you weren't afraid to answer the call; Rest in Peace.
Next, I'm thankful to each of you who visits CubsHQ every day and read the things that I and others write. We all have a passion for the Cubs, and despite varying opinions, we all do our best to ensure that you get the latest news promptly. There are a ton of choices out there for Cubs' news, and the fact that you choose to visit our site and read our articles and opinions is invaluable – for that, we are all grateful.
I'm extremely thankful for the feedback – both good and bad – and I'm thankful for the conversation and debate that some of you offer. I'm thankful that I've been able to teach some things to readers who may not be quite as informed or knowledgeable as others, but I'm also not too proud to admit that I've learned from many of you, as well; thank you.
I'm extremely grateful to CubsHQ for allowing me the opportunity to voice my opinions daily, and I'm appreciative of the editor who keeps me in check on the rare occasions when I go off on a tangent. Thanks for keeping me grounded, boss.
From a strictly baseball point of view:
To the Cubs: I'm grateful that I got to see this team win a World Series, which is something my dad and grandfather – both lifelong Cubs' fans – never got to see. While I should take the pleasure of 2016 and run with it, I want more, but I'll be thankful for whatever you do going forward. Not every season can produce a winning team, but I'm certainly grateful that the team hovers more around the top part of the division than the bottom these days.
Even though the final outcome remains to be seen, I'm thankful that Theo Epstein has the grit to possibly deal a star (or two) this winter, to further the agenda of winning. No, I don't want to see Willson Contreras traded, but we don't always know the reason behind things, so I'm grateful that Theo has the wherewithal to know when to dismantle a team that was once so powerful.
Things have trended downward over the past three seasons, so I'm grateful that the Cubs found it time to change from management under Joe Maddon. I'll be forever thankful to Joe for what he did in Chicago, and I wish him nothing but continued success during his newest endeavor in Anaheim. Happy Thanksgiving, Joe.
With Maddon out, David Ross is now in, and I'm thankful that the Cubs passed on Joe Girardi. Girardi knows how to win – that much I'll never dispute – but I don't think he was right for this job. Does that make Rossy the right candidate? That remains to be seen, but I do think he's a lot closer to what this team needs in the here and now. Happy Thanksgiving, David, enjoy the holidays, then let's get this vehicle into motion. There's a lot of "undoing" to be done and no better time than the present to start undoing it.
I'm thankful that Ben Zobrist was able to return this year – even if for only a short while – to a team and a fanbase that loved and embraced him. Zo is too great a player to have been brought down by a divorce, and it was good to see him back in action. Although it doesn't look like Ben will remain with Chicago, I'm sure many fans will keep a watchful eye on him, no matter where he signs; I know I will.
The holidays are always toughest on new victims of dissolved marriages (been there, done that), so my thoughts and prayers go out to Ben, his kids, and his ex-wife, Julianna; may this holiday season find a way to help heal your wounds.
I'm thankful that after thirty-plus years, I finally made time to visit Wrigley Field this year. This was the first time my wife and son had ever been there, and the looks on their faces were priceless. It all looks so much different than it did in the 80s when I was last there in person, but I'm grateful that the team has always managed to keep the hallmarks like ivy and bricks in place.
Tyler Chatwood got the start that day (vs. Atlanta), and Craig Kimbrel made his Cubs' debut that afternoon. That was one of the last games that Carlos Gonzalez played for the Cubs, and probably one of the previous games that saw Daniel Descalso get a knock. I've been to Wrigley to see some pretty awful Cubs' teams in my younger years, so I'm thankful that we all got to sing a little "Go Cubs, Go" that day. I'll always be eternally grateful for the atmosphere that Wrigley Field provides, and I'll never get tired of watching the facial expressions and goosebumps rising on the arms of fans who are there in person for the first time (even after 30 years, I still got them).
Though few, I'm incredibly grateful for the friendships that I've developed with people very closely associated with the game of professional baseball. I'll always be thankful for the amount of insider education that each of you has helped to provide me, and please know that I rely on those tidbits each and every time that I sit at my desk to write. I'm thankful that each of you entrusts me with information at times that I can't always (immediately) share, but you can always rest assured that my word is my bond. I'm also thankful that our friendships have grown far beyond baseball, and we can share stories of our everyday lives. May each of you have a safe and happy set of holidays with your families.
To the players: I'm thankful for the sacrifices you make (slight pun intended) off the field, to provide us with the opportunity to watch you showcase your talent. It's not easy having to be away from your family so much, but please know that as a former truck driver, I absolutely get it. While you're in Denver, your child is sick in Chicago. Only while you're in Miami, will the plumbing break at your home in Nashville. It's never easy to leave a family behind, especially when a problem arises and you're 1,000 miles away. Thank you for your willingness to do what you do.
I'm thankful that baseball is still America's pastime," even amid the messes that MLB is dealing with. I'm grateful for the years that I was able to play in Little League and teenage level leagues, and I'm thankful that I had a father who now only taught me how to play, but took the time to manage our team, while other neighborhood dads coached us and held practices; I miss you, Dad.
In closing, I wanted to tell each of you (just one more time), just how grateful I am that you take the time to read our articles. Happy Thanksgiving. Now… quit reading and EAT!