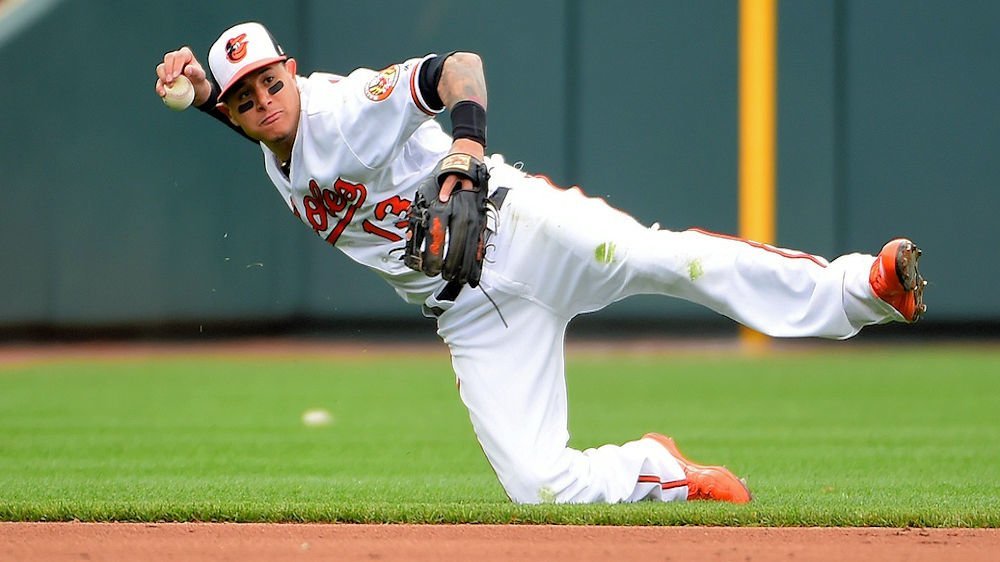 | | |
| --- | --- |
| Cubs News: Latest news and rumors: Machado, Harper, Hickey and more | |
---
| | | |
| --- | --- | --- |
| Wednesday, November 21, 2018, 6:01 PM | | |
Harper/Machado: Are the pair of free-agents holding up the line for the rest of the free-agents waiting to be signed? Tyler Kepner of the New York Times seems to think so. "With the two belles of the ball still waiting to find a dance partner, the rest of the participants are still milling about, afraid to commit."
Although a very profound and eloquent statement, I think Kepner may have missed the bigger picture. I don't think it's the players who are afraid to commit at this point, but rather the teams. I don't believe any team in the hunt for one of the headlining pair will do much in the way of signing free-agents until they know what Harper and Machado are doing.
Machado "clarifies" his 'Johnny Hustle' comment: "When I was asked that question, I was definitely on the defensive, and I was wrong to answer it the way that I did because looking back, it doesn't come across how I meant it. For me, I was trying to talk about how I'm not the guy who is eyewash. There's a difference between fake hustle for show and being someone who tries hard to win. I've always been the guy who does whatever he can to win for his team. But I know how I said it and how that came across, and it's something I take responsibility for. I look forward to talking with each GM and owner that we meet with about that, or any other questions they have."
Jim Hickey: Put your conspiracy theories to rest- I have it on good authority that the coach really did step down due to personal reasons occurring off the field, although I was not made privy to what the personal issues were. There's little doubt that Hickey would have been terminated either way, and some are questioning why he waited so long to resign. Cubs News: Latest news and rumors: Machado, Harper, Hickey and more
Who's next? Cubs' fans are clamoring to see Greg Maddux get the nod for the next pitching coach, and I've heard rumors that there had been a dialogue between the team and Maddux as recently as last season. Maddux may be the ultimate choice, but is he even interested?
I've been told that retired pitcher and former Rangers' pitching coach, Doug Brocail, was a likable guy and good for the players, but that his hard-nosed approach may not mesh well with Joe Maddon's laissez-faire attitude. There are plenty of names out there, but former Phillies pitching coach, Rick Kranitz, has also recently become available.
ESPN'S Jesse Rogers weighs in: Rogers is speculating that the Cubs look from within for Hickey's replacement. Rogers is suggesting that Tommy Hottovy, currently the Coordinator of Advance Scouting for the Cubs, may get the nod. Hottovy was drafted by the Red Sox in 2004 and received an invite to spring training by the Cubs in 2014. This choice may make sense on another level. It would appear as though "Maddon's guys" (Hickey and Davis) were being weeded out, and it may be "Theo's guys" for the future. Anthony Iapoce, the Cubs' new hitting coach has ties to Epstein through Boston, as does Hottovy.
Dallas Keuchel: The Nationals may now be entering the race to secure the (almost) 31-year-old left-hander. Keuchel came under fire from Cubs' fans earlier this year when he was asked if the Astro's might be suffering from "World Series hangover, to which Keuchel replied, "We're not the Cubs. We have better players."
Noah Syndergaard: MLB Trade Rumors reporting that the Mets are now "seriously considering" Syndergaard trade scenarios. An interesting move when you consider the pitcher's accomplishments and abilities, and especially when you factor in some of the big names the Mets are pursuing in the free-agent market.
That's it for now. From all of us at CubsHQ, please have a happy, healthy and safe Thanksgiving.