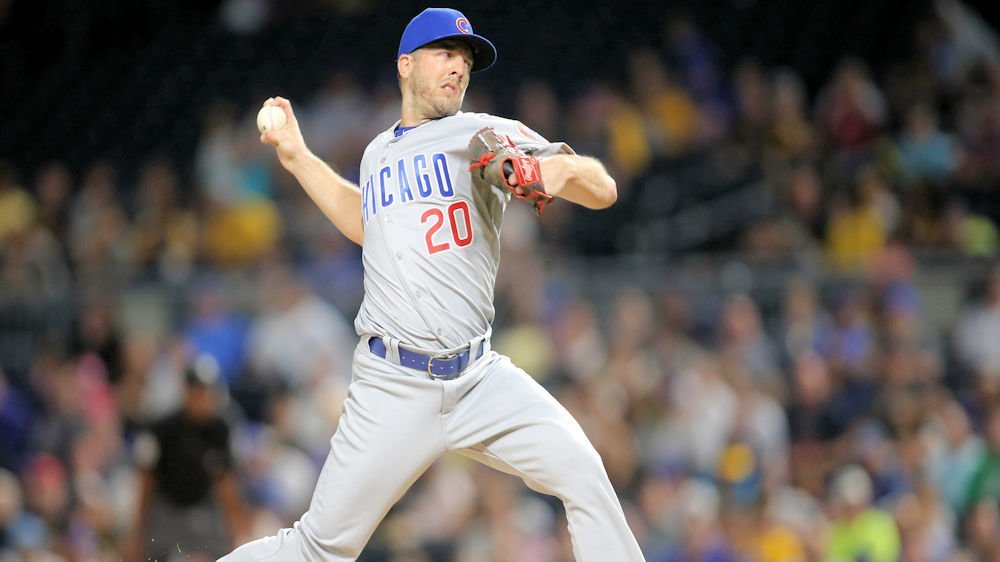 | | |
| --- | --- |
| Should the Cubs re-sign Steve Cishek, Brandon Kintzler? | |
---
| | | |
| --- | --- | --- |
| Sunday, October 13, 2019, 5:04 PM | | |
In a year where the Cubs did not have a lot of consistency in their bullpen, especially late in games, both Steve Cishek and Brandon Kintzler were mostly reliable for Joe Maddon.
Cishek has been a Cub for two years, and they have been arguably his best two seasons as a reliever aside from his day's closing games in Miami.
In a possible 324 games he could have pitched, Joe Maddon called his name 150 times. Cishek delivered with a 2.18 ERA in 2018 and a 2.95 ERA in 2019, with 135 strikeouts in 134.1 innings over the last two seasons.
Cishek was signed by the Cubs to a two year 13 million dollar deal before 2018 and has likely upped his earnings based on solid performances over the past few years.
Although Cishek's last couple of months in his Cubs tenure saw a lot of inconsistency, the past two years as a whole had been admirable from Cishek.
However, the Cubs are unlikely to break the bank to bring back Cishek, as their budget will again be tight this Winter after having a record-setting payroll in 2019. The Cubs will have about 60 or so million freed up, plus any money coming in from Marquee this winter (which is much more than last year), but the Cubs are not looking to break the bank on a reliever who is most likely on the down of his career.
Cishek indeed represents a decent option for the late innings if affordable, but that if is a big if for the Cubs and their front office.
Brandon Kintzler was another successful pitcher for the Cubs in 2019, arguably the Cubs' best relief arm.
Kintzler was acquired last season from the Nationals amid a year where he was pitching with a 3.59 ERA. In 25 games down the stretch with the Cubs, Kintzler's ERA was a whopping 7.00. It seemed unlikely the Cubs would bring him back after that performance down the stretch, but Kintzler's contract came with a player's option, which Kintzler obviously exercised it and made five million in 2019.
He ended up being a bargain for the Cubs this past season as enjoyed a resurgent campaign, where he pitched to a 2.68 ERA in 62 games.
Kintzler is 35 years old, in a league where pitching is getting younger and younger so it is unknown whether teams can trust his 2019 season as a future bar for his performance or if his aging body can still perform.
A one to two-year deal is likely for the right-hander, and my best guess is that Kintzler would come a bit cheaper than Cishek, meaning more affordable and more likely for the Cubs to pounce on making a move.
The 2019 season saw Cishek and Kintzler 132 times, and it is yet to be decided if the 2020 Cubs season will see them at all. As Theo and Jed make their decisions on this pair of aging right-handers, we at least recognize their consistency and value displayed in 2019.