| | |
| --- | --- |
| Kris Bryant: "This is our lowest point" | |
---
| | |
| --- | --- |
| Sunday, June 11, 2017 10:10 AM | |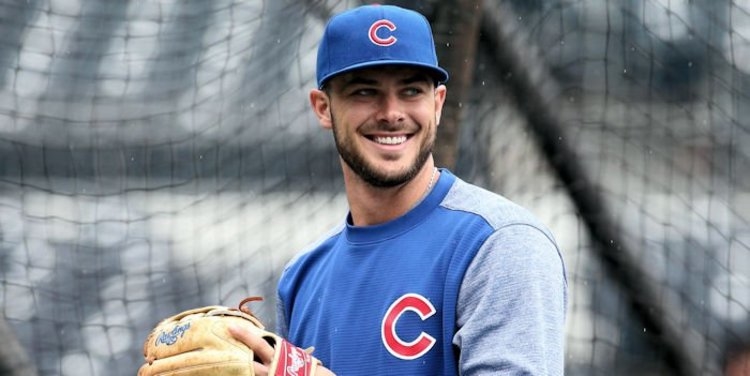 The Chicago Cubs are currenty on a four-game slide at Wrigley Field and have fallen below .500 with a 30-31 record on the season. The team's fans are wondering what happened to the explosive offense from last season that helped pave the way for the 2016 World Series Championship. Cubs slugger Kris Bryant is one of the few Cubs batters to hit at a decent clip this season and it is still not to his MVP standards.
Bryant is batting .267 with 14 homers, 27 RBI, and .396 on-base percentage this season.
"You go through spells where you don't feel good," Bryant said to reporters after Saturday's game. "This as a team is probably the lowest point since I have been here. It is not that bad in context to the division. No one has really taken advantage of it, like in some other divisions out there."
Bryant knows that they have a slew of talented hitters on the Cubs rosters and the team will eventually turn it around.
"We are going to hit," Bryant said. "You are who you are as a baseball player. You are not going to greatly exceed your expectations and you are not going to stink. I think at the end of the year everything works out. It is a matter of us all doing it together. We can't panic. If we panic, we can't play the way we can.
Bryant thinks that the teams needs to work together to get out of this offensive funk.
"You will grip the bat tighter and the ball tighter, that is when you really mess up. It is OK for the fans to worry. That is just natural. People don't have control of what we do. We do have the control. It is up to us to work harder. We need to do that together."
The Cubs will try to get back to their winning ways on Sunday afternoon as they will battle the first-place Colorado Rockies at 1:20 CDT.