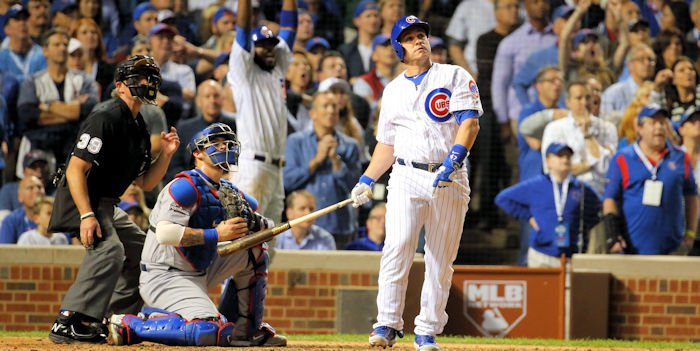 | | |
| --- | --- |
| Montero rips Joe Maddon in ESPN interview | |
---
| | | |
| --- | --- | --- |
| Saturday, November 5, 2016, 9:05 AM | | |
Miguel Montero was on the Waddle and Silvy Show on ESPN 100 on Friday soon after the team's World Series Victoty Parade and had some interesting things to say about his role in the World Series and the lack of communication with Cubs management.
"It was a different emotion because I didn't get a chance to play," Montero said. "I was a little disappointed, to be honest, because I felt like I did a good job in the regular season but was left out a little bit. It made me feel a little like not important or maybe not as good to be in this lineup."
Montero has been in the major leagues for a long time and just wanted to know what his role was going to be on a daily basis.
He batted .216 with 8 homers, 33 RBIs, and an on-base percentage of .327 on the season.
"I think the toughest part for me is they never communicated with me," Montero said. "I'm a veteran guy. They talk about veteran leadership. I have 11 years in the game and two All-Star [appearances]. I expected to be treated a little better. I was expected to get communication. Just let me know. Put me in the loop. That was the toughest part for me because I never understood what my role was going to be."
During the postseason, he had 12 at-bats with two hits, a grand slam, and five RBIs.
Montero's criticisms might have guaranteed his departure from Chicago as the team already has Willson Contreras slotted as their future #1 catcher for many years.