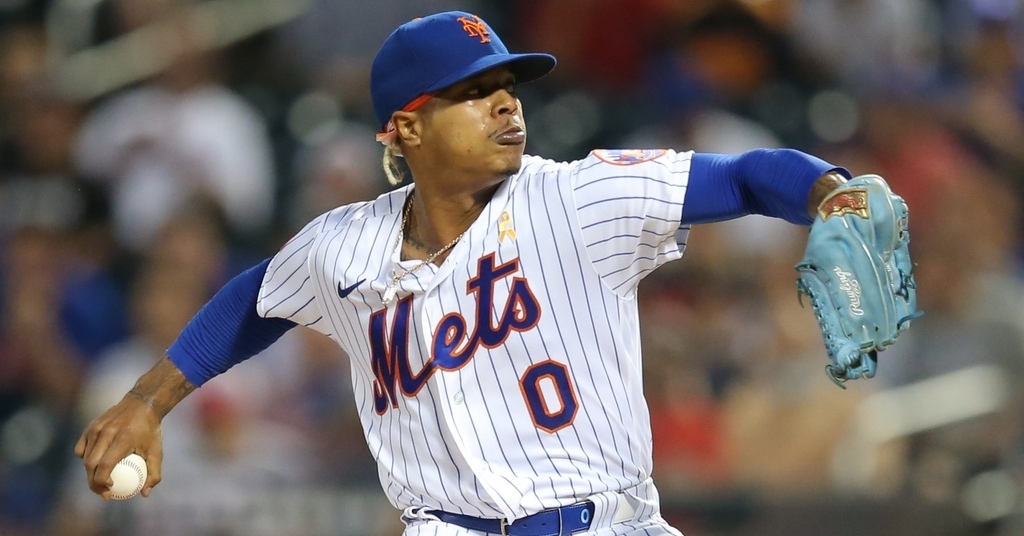 | | |
| --- | --- |
| Chicago Cubs News: Stroman offers Rolex watches to former teammates, Lester retires | |
---
Marcus Stroman Offers Rolexes To Triston McKenzie & Touki Toussaint…On One Condition
New Chicago Cubs ace pitcher Marcus Stroman has made a generous proposal to pitchers Touki Toussaint of the Atlanta Braves and Triston McKenzie of the Cleveland Guardians.
Responding to a tweet from McKenzie, Stroman promised to buy him a Rolex as long as he throws for over 160 innings with an ERA of 3.70 or lower. When Toussaint inquired about the offer, Stroman vowed to buy him a Rolex as well if he can meet the two conditions.
The 24-year-old McKenzie made 24 starts for Cleveland last season, sporting a 4.95 ERA in 120 innings pitched. The Guardians will need him to be better in their rotation going forward, but the 160-inning minimum that Strowman set is certainly within reach.
A shoulder injury sidelined Toussaint for much of the 2021 season. He appeared in 50 innings over 11 games (10 starts) and posted a 4.50 ERA.
The Cubs signed Stroman to a three-year deal worth $71 million this offseason, and the expectation is that he'll serve as their new ace.
Having traded away Kris Bryant and Anthony Rizzo at the 2021 trade deadline, the Cubs are firmly in the early process of a rebuilding period. Needless to say, Stroman's leadership and workhorse ways should serve as a great influence to the Cubs' young players.
Coming off a 71-91 season with a mostly quiet offseason aside from the Stroman signing, the Cubs have some of the lowest World Series odds in Illinois Sports Betting.
Needless to say, expectations will be much lower for the Cubs following a five-year run as an NL powerhouse.
Jon Lester Retires After 16-Year Career
One of the key pieces of the Cubs' 2016 World Series championship team is calling it a career.
Per ESPN's Jesse Rogers, the 38-year-old Lester has decided to retire after a remarkable 16-year career.'
"It's kind of run its course," Lester told ESPN, per Rogers. "It's getting harder for me physically. The little things that come up throughout the year turned into bigger things that hinder your performance."
A five-time All-Star, Lesnar helped the Boston Red Sox achieve dynasty status by leading them to World Series Championships in 2007 and 2013. In the 2014 offseason, he joined the Cubs on a massive six-year deal worth $155 million.
It turned out to be, perhaps, the greatest free agent signing in Cubs history.
The Cubs made the postseason five times during Lesnar's tenure with the franchise. This included three straight trips to the NLCS (2015 to 2017) and the aforementioned 2016 title that ended the Cubs' 108-year World Series drought.
Lester was renowned for elevating his play in the postseason. In the Cubs' 2016 postseason run, he went 3-1 (six game appearances) with an incredible 2.02 ERA and 30 strikeouts against only six walks.
In his six seasons with the Cubs, Lester went 77-44 with a 3.64 ERA. For his career, he won 200 games, and posted a 3.66 ERA to go along with 2,488 strikeouts.
Lester signed with the Washington Nationals ahead of the 2021 season. He was traded to the St. Louis Cardinals ahead of the deadline, winning four starts and guiding them to an NL Wild Card Game berth.
MLB.com Lists Ernie Banks As The Greatest Cub Ever
Staff at MLB.com conducted a list of the greatest player in the history of all 30 franchises. For the Cubs, it was none other than Ernie Banks.
Banks spent his entire 19-year career with the Cubs, which spanned from 1953 to 1971. He was a 14-time All-Star who captured consecutive National League MVP awards in 1958 and '59 as well as a 1960 Gold Glove Award.
Banks led the NL in home runs in 1958 and 1960, and in RBI during his two MVP seasons.
Only Sammy Sosa (545) clubbed more home runs as a Cub than Banks (512). Among the franchise leaders in hits and RBI, only Cap Anson (3,011 hits, 1,879 RBI) had more hits than Banks (2,583 hits, 1,636 RBI).
Banks batted .274 with an OPS of .830 and a slugging percentage of .500. Furthermore, his 1,305 career runs place Banks fifth all-time.