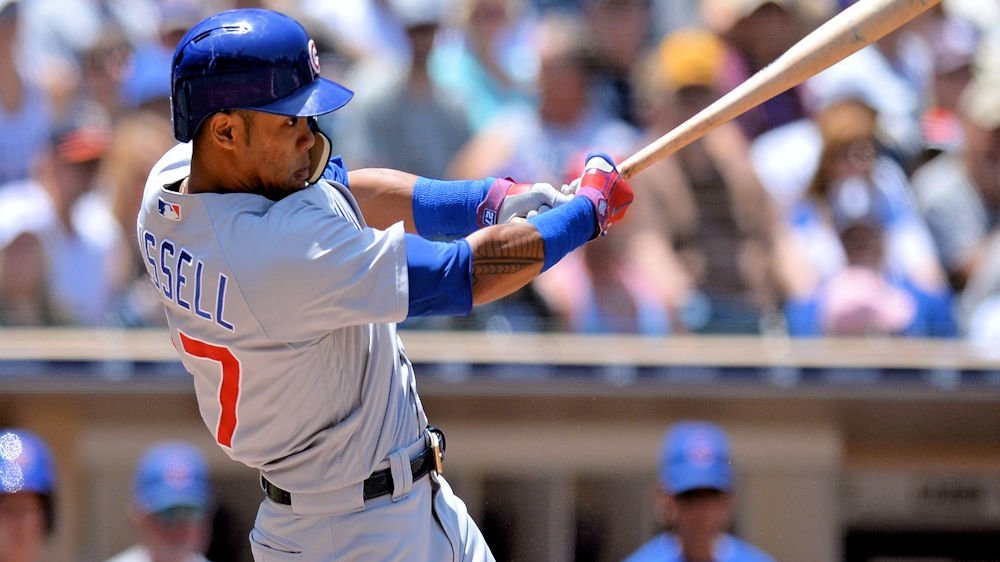 | | |
| --- | --- |
| Cubs News: Addison Russell's ex-wife reacts to Russell's return | |
---
Cubs infielder Addison Russell has returned to the ballclub after his 40-game suspension under the domestic violence policy.
His ex-wife Melisa Reidy had the following response on her Instagram account about Addison's return to playing baseball for the Cubs.
"Thank you all sm (so much) for all the support," she wrote. "To be honest, I don't keep up with all the torment Addison is receiving... the purpose of sharing my story was to be a light for others going through relatable experiences. It still blows my mind that it was able to touch so many. - I 100% understood that Addison would receive an ocean of judgment. During that time in my life, I was finding my voice & finally beginning to put myself first for once instead of Addison, his career & his reputation. I owed it to myself & I will always stand by my decision. - With that being said, I still strongly believe that we all deserve grace & a chance to prove & work towards being a better version of ourselves.... & if someone is willing to take accountability of their actions && full on face the brutal the consequences... I feel at some point there's gotta be an end to the degradation. I'm not at all condoning his actions. Somewhere in life even the best of us can lose our way & become someone they aren't proud of being. I know I have && God showers every single one of us with grace, forgiveness & unfailing love, daily..."
"Continuing to project hatred won't solve or help encourage anyone to be a better person. I don't know what is genuine or fake from most people these days. I see Addison taking hits from every direction && he continues to show up && face crowds that are disgusted with him. Which is completely understandable for y'all to feel that way... I felt that way for a long time - Has he really changed? I don't know. Maybe it's for his career, or because he has no other option but to suck it up, to be able to make a living to support all his children but it also might just be someone who has been lost his entire life, trying to figure out who they are, & attempt to become a less shittier person they once were and/or still is. I really don't know what the case is. Only God knows Addison's heart. Not gonna lie he's not my favorite person, but my heart & conscience can't take much more of the brutal name calling & condemning. I've forgiven Addison for hurting me & I've let go of all the anger I once had towards him. I know first hand what it feels like to be put down day after day. It breaks you down to nothing. I hope & pray he treats Asti a million times better & doesn't take her for granted. I hope he realized how much damage his actions have caused me, himself & his family. I wouldn't change anything that I've been through, it made me strong as hell. && I love the person I turned out to be because of it ALL. Everyone has a right to their own opinions, but from this point on, I'm going to delete any comments posted bashing him && the super sweet comments direct to bash me from my insta troll fan club."