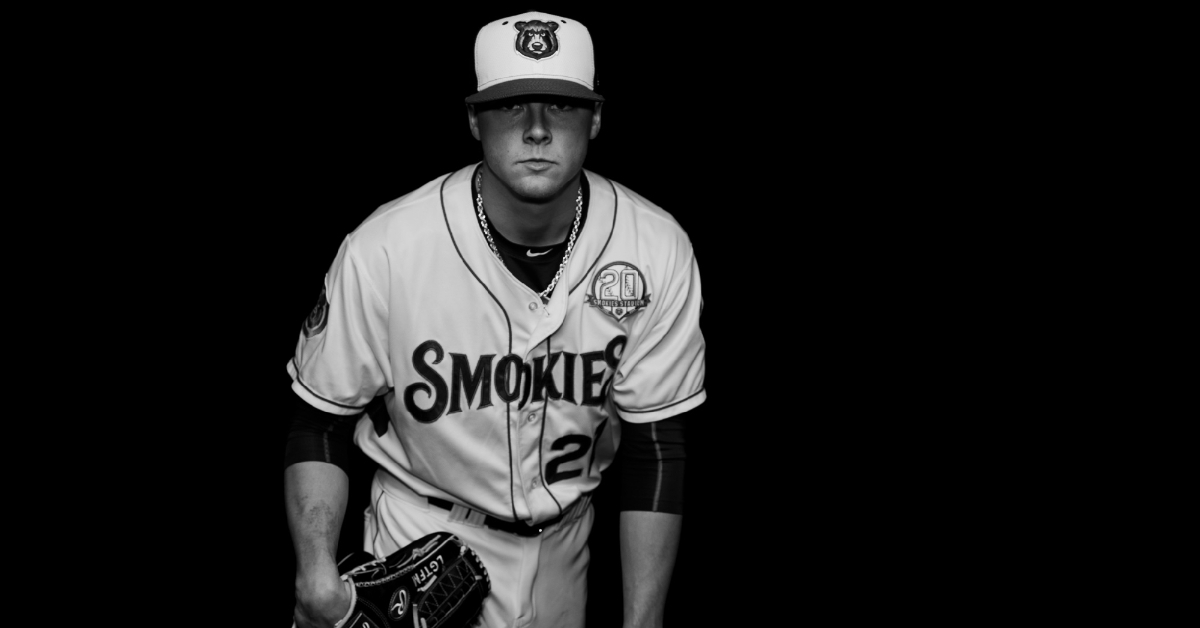 | | |
| --- | --- |
| Breakdown: Cubs 2020 Top 30 Prospects Part 2 | |
---
| | | |
| --- | --- | --- |
| Tuesday, December 22, 2020, 12:32 PM | | |
We continue to move down the Cubs 2020 end of year prospect list as we move into the top 20.
As we get to this portion of the list, you will start to see much more familiar faces as some of them have logged big league time already.
The ones that have logged big league innings have done so sparingly, but they could also find their names off this list should they not be considered a prospect anymore entering the 2021 season. Once again, this is a list filled with pitching, but the middle infield spots are also landing in this range.
25. Rafael Morel (SS): If the last name sounds familiar, you would be correct as Rafael Morel is Christopher Morel's little brother. Christopher is a lot higher up on this list and is considered one of the premier prospects in this organization, but Rafael shouldn't be taken lightly in his own right. Signed as an international free agent in 2018, Morel signed for $50,000 more than his older brother did three years earlier.
Once signed, Morel debuted for the Dominican Rookie League team, where he put on quite a show in his first season. In just 60 games, Morel tallied 25 extra-base hits, 23 steals, and an incredible .821 OPS. The sky could be the limit for this 19-year-old, and he could be a long-term fixture in this organization.
Morel has a smooth right-handed swing who knows the strike zone. That allows him to make consistent hard contact. Not only does he display some raw power, but he has shown the ability to turn on nearly any pitcher and lift them in the air. His speed leads scouts to believe he could be a premier base stealer, although they are not sold on his ability to stay at short.
24. Kevin Made (SS): Another shortstop, this 18-year-old may not be familiar to many people who don't follow the Cubs minor league system. Like his counterpart Morel, Made was an international free agent signing, getting an excellent $1.5 million dollar payday in 2019. At 6-1, Made only weighs 160 pounds, but there is hope he can fill out his frame, which in return would allow him to possess some strong tools across the board.
Made has yet to make his professional debut but has impressive hand-eye coordination and a much more advanced approach at the plate than most prospects his age. He bats from the right side and is a line-drive hitter who has shown the ability to equally use all fields. Once his frame fills out, Made should hit 15-20 homers on a yearly clip.
While Made doesn't have blazing speed, his speed does grade at plus and could get even better once he physically matures. His best attribute right now is his cannon for an arm, which bodes well for the shortstop position.
23. James Norwood (RHP) Finally, most are familiar with James Norwood. Taken way back in the seventh round of the 2014 draft, Norwood has made Big-League appearances in each of the past three seasons but had last year cut short due to injury. Known for having one of the best fastballs among college pitchers in 2014, the Cubs made sure to snatch him up, hoping to put that heater to good use.
Drafted as a starter, the Cubs decided to make Norwood a full-time reliever, allowing him to move quickly through the system. As a starter, Norwood sat in the 95-96 range MPH and could top out at 98 MPH. Since moving to the pen, his fastball is consistently around 97-98 MPH and has topped out at 100 MPH on countless occasions. It is not just the fastball that comes with power, as Norwood backs that up with an 89-MPH slide piece and 86 MPH splitter. In essence, he wants to overpower you.
Norwood has bounced all over the pen from closer to middle relief to set up back to middle relief, so there is a ton of value with him. Command has always been an issue with him as he has a walk rate of 5.4 batters per nine. However, his command has gotten better each of the past three seasons, and should that continue, and you are looking at a possible valuable piece in the pen next year.
22. Tyson Miller (RHP): After being drafted in the fourth round of the 2016 MLB draft, Miller took a little to get going before breaking out in 2018. In that season, he led the Carolina League in strikeouts, punching out 126 in 127 innings of work and holding hitters to just a .220 average.
That strong season continued into 2019, where he was one of the best pitchers in AA, posting a 2.53 ERA across 13 starts for the Smokies. That success earned him the call to AAA Iowa, but Miller was knocked around posting a 7.38 ERA after his July promotion. Still, Miller posted a 4.75 ERA across his final four outings with Iowa so that you could see the development.
Unlike most pitchers in the Cubs system, Miller features both a two and a four-seam fastball that ranges from 90-95 MPH. He has cut back the two-seamer in favor of his four, and that has helped. Miller also features a mid-80's cutter and a slider that is continuing to get better, but his high spin rate helps make his velocity look faster than it is.
Miller didn't see any minor league time last season but managed to make his big-league debut in August. He made two appearances on the season, with one start and posted a 5.40 ERA in five innings of work. His three walks and zero strikeouts were a little concerning but look for Miller to be starting in Iowa this season with an opportunity to contribute at some point in 2021.
21. Justin Steele (LHP) Perhaps the most intriguing name of this group of players is lefty Justin Steele. Another 2014 draftee, this fifth-round pick, has been viewed as a top prospect for a while now but still has nothing to show for it. Tommy John and a series of elbow and shoulder injuries have stunted his progress, but Steele continues to see his name among the team's top 30.
Armed with a fastball that sits around 92-95 MPH, Steele has topped 97 MPH, so there is some more he can get. The thing that sets him apart from anyone in the system is his MLB ready curve, as the high spin rate and 82 MPH velocity make for an elite out pitch. That is especially the case against lefties who don't even hit .180 against him.
Steele is currently working on a changeup to give him three solid pitches, but health remains the question. Should he stay healthy, you're looking at a back end of the rotation guy who could be ready by this season. If the injuries continue to be a concern, Steele could find himself with a Mike Montgomery role and be used in specific ways. Regardless, Steele is one of the most likely pitching prospects to see time in 2021.

Upgrade Your Account
Unlock premium boards and exclusive features (e.g. ad-free) by upgrading your account today.
Upgrade Now