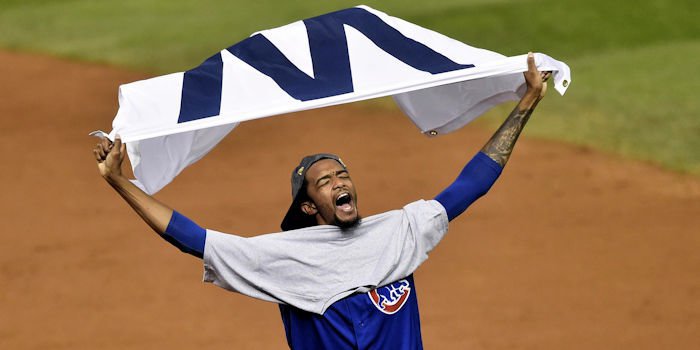 | | |
| --- | --- |
| Commentary: Carl Edwards Jr. as a starter in 2020? | |
---
| | | |
| --- | --- | --- |
| Thursday, June 13, 2019, 2:21 PM | | |
Four short years ago a kid they called "The Stringbean Slinger" burst upon the scene as a September call up and immediately fans, and the press started slotting him in the rotation as a 4th or 5th starter with a chance to become an ace.
He was quiet, respectful, determined, and fans loved him. He was a baby faced assassin with a fastball that defied his stature, and he was only 23 years old and getting better.
The 2016 season saw him pitch in 36 games with a crazy strikeout to walk ratio of 52/14. He earned two saves and had a respectable 3.75 ERA. All-in-all a pretty decent start to his career.
2017 you thought maybe he would be first called if a starter went down, but the bullpen was where he labored, and in 66.1 innings he struck out 94, had an ERA+ of 148, a FIP of 3.40, and a WAR of 1.6. Outstanding numbers and he was on the fast track to stardom with our beloved.
Then the Washington Nationals happened in the playoffs, and it rocked his world and maybe started to put a seed of doubt into the heads of Cubs management. In 2.1 innings he posted an enormous 23.14 ERA. Fans booed, and he looked shell shocked.
Last year he suffered thru one of those years a lot of relievers go through. Some good games, some bad games but the bad games were at the worst possible time and his fans, who once were ready to crown him their hero, now booed him while he was walking from the bullpen before he even threw a pitch.
Last offseason he went back home to Prosperity, SC and completely reworked his wind-up. You wonder why just like you wonder why pro golfers are continually tweaking their swings until they literally can't hit the ball anymore and they disappear.
Edwards came back this Spring so messed up that he was a human balk highlight reel and after about three weeks the Cubs sent him back to Iowa to figure things out. To his credit, the grit, determination, and hunger to improve we saw in his first year were still there, and he climbed his way back up to the big club where he has generally been OK.
He no longer is thought of as a starter by fans and media. Some talk of a future as a closer, others say he doesn't have the mental make-up for the role. There is talk that once Craig Kimbrel gets called up that he will be the guy sent back down to make room since he still has options.
All this was going on in his life while some goof sent him a racist message that got MLB involved and you have to wonder if he thinks it is all worth it still. The shame of it for me is that he has so much natural talent it would be a total waste for the Cubs to give up on him now.
I think they need to get him prepared to be a starter next year. The staff is getting long in the tooth, and we might be seeing the end of the line in Chicago for Cole Hamel, Jon Lester, and yes even Yu Darvish if he doesn't turn things around.
Building the next generation around Kyle Hendricks and Carl Edwards is not horrible. Throw in two pretty decent arms in the minors including Adbert Alzolay, and a free agent signing and the staff could keep things going for a while on the Northside.
I genuinely wish this kid good luck. It is hard to go from darling, to demoted, to what now?