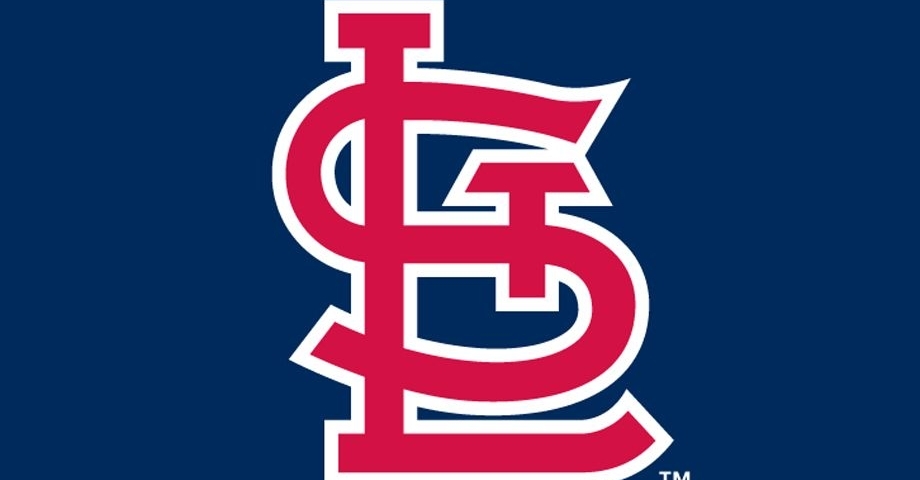 | | |
| --- | --- |
| Commentary: It's time for COVID-19 forfeitures | |
---
| | | |
| --- | --- | --- |
| Sunday, August 9, 2020, 8:57 AM | | |
Thanks to several members of the St. Louis Cardinals, this weekend's series with the Cubs, as you know, was postponed. I think it's time that offenders start getting penalized with forfeitures.
Between the Cards and Marlins, the amount of canceled games is mounting. The first game of the Cards/Pirates Series has also now been postponed. It's time for Rob Manfred to step up and take some action. Yeah, I know, like that's going to happen. I truly believe that these games should go as forfeits against the Cardinals, with the opposing teams being awarded a win. Fair?
I read somewhere the other day that the Cards now had to play something like 55 games in 49 days, and that was before the announcement of the Pirates/Cards cancellation. That's no small feat, but that's on them.
The problem is, that's also on the teams they have to play, who weren't involved in risk-taking behavior that jeopardized the season, not to mention their teammates, families, and others. This is going to make for a god-awful grind, quite unfair to the teams who weren't involved in the positive producing cases of COVID-19.
Mozeliak: "I don't know what our future looks like at this point. For all the optimism we had a couple days ago, its frustrating for everyone involved."

— Jesse Rogers (@JesseRogersESPN) August 8, 2020
Much like the Astros in there cheating scandal last year, it would seem that the Cardinals and Marlins are getting off scot-free, while their opposition has to pay the price. The only problem is, what do you do with teams in other divisions who don't have to play either Miami or Saint Louis? Is it fair that they have to grind out all 60 games while the Cubs and other teams in the National League central a National League East get free passes? Not hardly. If nothing else, perhaps there is some way of pro-rating the number of games awarded by forfeiture to make the standings as even and accurate as possible.
Mozeliak believes the new positives probably came from when they were in Milwaukee and not since leaving but showed up in last couple days....but no one knows for sure.

"I don't know what the right answer is."

— Jesse Rogers (@JesseRogersESPN) August 8, 2020
Cubs' President, Theo Epstein, released the following statement concerning the Cardinals series. "I don't know what our future looks like at this point," he said. "For all the optimism, we had a couple of days ago, its frustrating for everyone involved."
"Based on the information MLB has shared with us, postponing this series is a necessary step to protect the health and safety of the Cardinals and the Cubs. Therefore, it is absolutely the right thing to do."
"While it's obviously less than ideal, this is 2020, and we will embrace whatever steps are necessary to promote player and staff wellbeing and increase our chances of completing this season in a safe fashion. "We will be ready to go on Tuesday in Cleveland. In the meantime, we wish the Cardinals personnel involved a quick and complete recovery."
"It comes down to a lot of personal responsibility and organizational responsibility," Epstein said recently. "And looking around the game, the vast, vast majority of players and staff are doing a great job and leading by example and staying diligent with the protocols and all the behaviors that are necessary to pull this off ... And every single player, and every single staff member, and their families, are making real sacrifices."
I certainly admire Epstein's patience, as he has far more of it right now than I would have.
The Cubs have gotten off to a phenomenal start the season, much better than anyone probably expected of them. The question is, Will this unexpected stoppage in action disrupt and break the flow that they finally had going? Nobody knows. Before the postponement of their series with the Cardinals, the Cubs had just lost to Kansas City after winning six straight.
While the bullpen still seems to be shaky, the offense and starting pitching have been World Series caliber. Somehow, however, the Cubs seem to pull it together long enough to collect their wins and get on their way. Unlike the typical day off, this will throw David Ross's starting rotation way out of wack. I don't worry about Kyle Hendricks or Jon Lester, but I think Tyler Chatwood, Alec Mills, and Yu Darvish must continue to pitch regularly. With any bit of luck, the bats won't cool off during this unexpected hiatus.
With the season now over 20% complete already, time is of the essence as they continue their sprint toward the 60-game finish line.
It would have done one thing if team members would have caught the virus in some organic fashion, but when guys are going out to reported casinos, strip clubs, and posing for pictures with fans, that's quite another thing.
I guess Kris Bryant was right. St. Louis must be pretty 'boring,' as the Cardinal's risked everything for a night out on the town. As far as the Marlins reportedly visiting strip clubs is concerned? I suppose you'd have to ask them.
Now that Chicago has gotten past the St. Louis series so to speak, their next scheduled series will be with the Indians after - get this - an off-day on Monday. That'll be a two-game set, and then the Cubbies will return to Wrigley to host the Brewers for four games, followed by a three-game home set with… gulp… the Cardinals.
Let's see if the Cardinals can stay quarantined for a while, and maybe we can play next week.