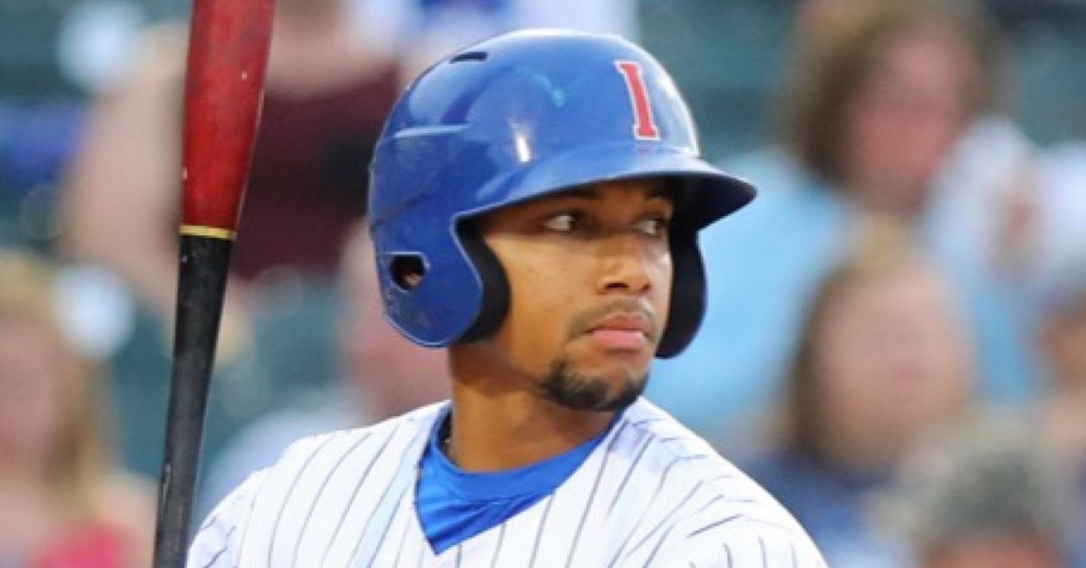 | | |
| --- | --- |
| Cubs Minor League News: Iowa gets their first win of 2022 | |
---
| | | |
| --- | --- | --- |
| Thursday, April 7, 2022, 12:18 PM | | |
It took only two games, but the Chicago Cubs organization recorded their first win of 2022, with Iowa topping Buffalo 8-4. Hopefully, this is a sign of things to come and many more wins to follow, as it is great to have baseball back.
After struggling in their season opener on Tuesday, things were much better for Iowa on Wednesday as they grabbed the lead immediately in the first inning and pushed across five runs over the first three. That alone was good enough for them to pick up the win as they continue to adjust from a condensed spring.
IOWA CUBS 8 - BUFFALO BISONS 4
While most fans expected to see Caleb Killian make the start, they will have to wait a bit longer as Connor Menez took the ball for Iowa. Although another short outing which lasted just two innings, Menez allowed two runs, with one being earned in a no-decision outing.
He gave way to Matt Dermody, who picked up the win allowing just two hits in 3 2/3 innings of work out of the pen. Throw in another 2 1/3 scoreless frames from Erich Uelmen and Ben Leeper, and the Iowa pitching was in great shape on Wednesday evening.
From an offensive side, Iowa wasted little time getting things going as a pair of walks to open the game put two runners on base. One of those walks resulted in a wild pitch to move Dixon Machado to third as he came home to score on a P.J. Higgins double play to make things 1-0.
The Cubs continued to add to that lead in the second, with Tyler Payne leading off the inning with a double and then coming home on the Trent Giambrone double one batter later. With Giambrone still standing on second and two down, Machado kept things rolling as his RBI single to center extended the lead to 3-0.
Iowa did themselves little favors in the field during the bottom half of the second as a pair of errors helped set the tone for the first Bison run to come home. Fortunately for the Cubs, they got out of that inning without further damage as the offense went right back to work in the third.
With two down, Giambrone continued his excellent start to the season as a single kept the inning going. After a costly error allowed Giambrone to score, extending the lead to 4-1, Zach Davis continued to build on that lead as his RBI double pushed the lead to 5-1.
Buffalo continued to battle back in the bottom of the third, with Josh Palacios leading things off with a single and then swiping second base. That steal proved beneficial for the Bisons as Cullen Large picked up a single of his own to make things 5-2. That 5-2 score held until the seventh inning when the Cubs delivered the knockout blow.
Once again, with two outs, it was that man again as Giambrone kept the inning going with a walk before stealing second base. Two pitches later, Levi Jordan got into one and put it over the right-field fence for his first of the season to extend the lead to 7-2. Narciso Crook added an RBI single in the eighth to extend the lead to 8-2 as Iowa was in complete command.
Despite being down by five, the Bisons were not going to go away quietly as James Bourque was on the mound. Bourque got off to a miserable start walking the bases loaded, but tiptoeing around that situation as there were two outs and no runs across. Eric Stamets made sure to keep things semi-interesting as his single pulled the Bisons within 8-4 and still had a pair of runners on base.
Called on to finish things out was Aneuris Rosario, who struck out the only hitter he faced for the save. The Cubs had a trio of multi-hit efforts with Machado, Giambrone, and Robel Garcia grabbing those hits. Brennen Davis went hitless in the game, but he did manage to take two walks while also striking out three times.
Win number one is in the books! pic.twitter.com/kyrGhiEoff

— Iowa Cubs (@IowaCubs) April 7, 2022