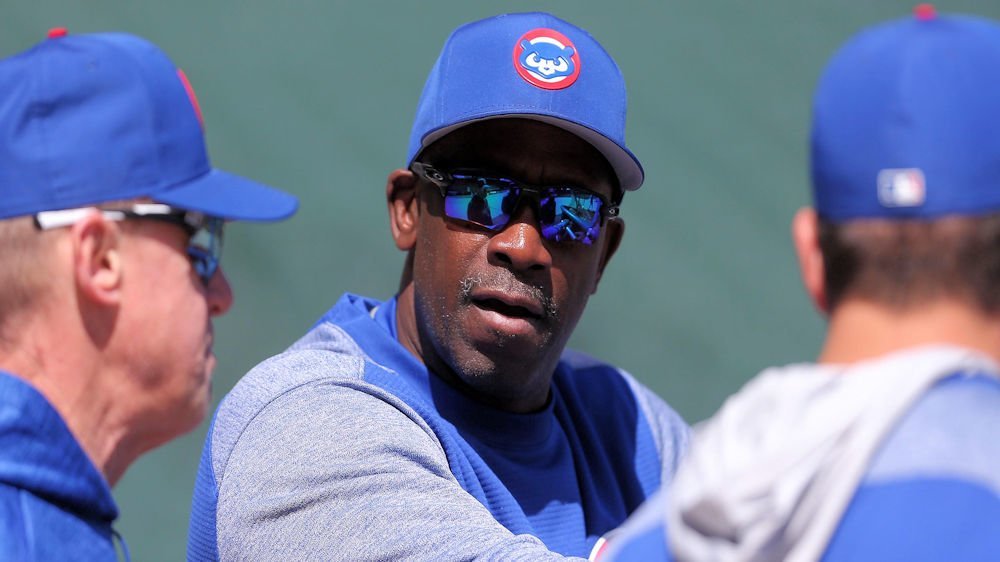 | | |
| --- | --- |
| Cubs News: Rebuilding for 2019 Part 1: The Demolition phase | |
---
| | | |
| --- | --- | --- |
| Thursday, October 4, 2018, 10:26 AM | | |
The Cubs may very well be the first team in history to win 95 games in a season, only to have to undergo a complete demolition and rebuild project over the off-season.
Let's not kid ourselves, they had potential this year, but they played lousy for most of 2018. Injuries may have cost them some games, but the bottom line is, you can't win if you can't hit or score, and the Cubs' offense has been absolutely pathetic.
Like any rebuild project, before the Cubs can start building a new structure, they're going to have to tear down the weak, eroded columns and pillars that have caused the collapse, and they'll have to uproot the foundation. It will be a messy, meticulous and painful job, but when that last bit of debris is finally hauled away from Wrigley Field, and the salvageable remains are dusted off, the rebuild can begin.
Just as the process will be a long and tedious one for the Cubs, as a writer, it will be equally as long and tedious for me as well. There's a ton of ground to cover, and there will be multiple parts to this story, so stay tuned to CubsHQ over the next handful of days. After all, it's not like you have a Cubs ballgame to watch.
Today we'll look at the coaches and free agents that I speculate will be departing from Chicago, tomorrow it will be the players who are still under contract.
There's no easy way to transition into this, so let's just get to it. Who goes and why?
Coaching staff:
Chili Davis. Chili doesn't deserve to take the entire hit for the slumping offense, but he will inevitably be the fall-guy. A total of about three guys have been hitting with any bit of consistency, and you can't DFA the entire team.
Jim Hickey: This will be a tough pill for Joe Maddon to swallow, as he and Hickey have had a long history together. The team has unquestionably lost respect for Hickey throughout the season, and it's evident that the guys on the mound are paying little if any, attention to Hickey's advice or pep-talks.
Free Agents:
Justin Wilson: Wilson's on-again, off-again effectiveness has cost the Cubs both runs and games throughout the season. His current salary is $4.25M, but his stock will likely rise in the free-agent market. The Cubs need to worry about retaining much bigger and more dependable names while dancing around costly contracts and free agent signings from last year that became busts.
Daniel Murphy: There's no question that Murphy's arrival brought offense to struggling batting order, but his defense is weak, and his knees are shot. Murph's bat could help to further the Cubs' agenda in 2019, but there are bigger names out there that will come with hefty price tags, making Daniel Murphy a luxury that the Cubs can't afford. Murphy's current salary is $3,857,526.00.
Jaime Garcia: While Garcia was rock solid out of the bullpen for the Cubs in 2018, retaining him may come down to the toss of a coin. Garcia still has worth, but with literally 219 free agents hitting the market in 2019, the Cubs will have a plethora of choices. While I think the Cubs will bend over backwards to retain a couple of free agents (Part 3), I don't see them shelling out the bucks for Garcia. Garcia played for the league minimum of $545k this season.
Bobby Wilson: The Cubs acquired catcher, Bobby Wilson, from the Twins a little over a month ago, but they never utilized him. Carrying a lifetime batting average over ten seasons of just .208, the Cubs can ill-afford to retain a third backstop that only lends to their offensive woes. Wilson also played for the league minimum of $545k this season.
Carlos Corporan: Who? Exactly. Corporan is a 34-year-old catcher who has played in the majors, on and off, since 2009. The Cubs attained him last year from Miami and buried him in the farm system. No contract or salary information was available, but he attains free agency over the offseason. Since 2009, Corporan has only appeared in 232 Major League games, the last with the Rangers in 2015.
With five free agents and possibly two coaches gone, the Cubs will have barely scratched the surface concerning the changes that need to be made. The most significant part of the demolition will come when players still under contract start receiving their travel orders and DFA paperwork. Stay tuned tomorrow as I slice through the remainder of leaves the Cubs' roster.