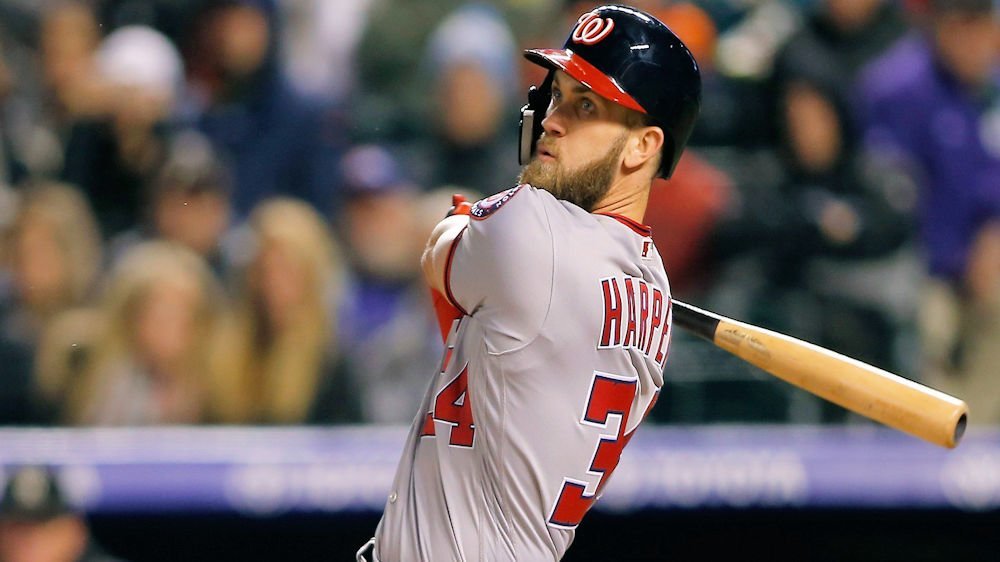 | | |
| --- | --- |
| Cubs News: Latest news and rumors: Machado-Harper update, Darvish throwing and more | |
---
Cubs' news and notes
Cubs' 2019 Opening Day: 98 days.
Yu Darvish: The Cubs' had expected Darvish to be ready for spring training, following an arthroscopic debridement surgery, but say the fact that he's already throwing in mid-December is an encouraging sign. After being held to just 40 innings of work in 2018, Darvish's $25M salary worked out to a cost of $625k per inning pitched for the Cubs.
New year, new Yu?

Yu Darvish has been giving fans a look into his off-season training via Instagram. pic.twitter.com/mJLePmG5BT

— Cubs Talk (@NBCSCubs) December 19, 2018
Fergie Jenkins: Congratulations, Fergie, on being inducted to the Cactus League Hall of fame.
Pat Hughes: The Cubs have announced that radio play-by-play announcer, Pat Hughes has received a multi-year contract extension on 670 The Score (WSCR AM). This will be Hughes' 24th season in the booth.
Latest news and rumors from around the league
Manny Machado: According to Fancred's John Heyman, Machado, his wife and agent dined with the Yankees' representatives last night in NY. Heyman believes the White Sox, Phillies and Yanks complete the teams vying hard for Machado and that there was no fourth "mystery team."
Cuban player posting: According to Jeff Passan of Yahoo Sports, Major League Baseball and the Cuban Baseball Federation have agreed on historic deal that would allow Cuban players to come to MLB without being smuggled.
KBO: The Doosan Bears of the Korea Baseball Organization have announced new deals with right-handers Josh Lindblom (formerly of the Pirates) and former Cub, Seth Frankoff.
Angels: in addition to signing Matt Harvey this week, the halos just added former Cub Trevor Cahill to the roster. One year, $9M, with another $1.5M available in incentives.
Astros: Houston has announced hat right-hander Joe Smith has undergone surgery to repair a torn Achilles tendon in his left leg. Smith will be out a minimum of six to eight months.
Brewers: Milwaukee is also now considering shortstop, Troy Tulowitzki. The team sent a total of three representatives to Tulo's open workout earlier this week.
Indians: Cleveland avoids arbitration with RHP Cody Anderson, by settling on a one year, $641.5k deal.
Mariners: Mariners have signed RHP Zac Rosscup to a one-year deal. While Seattle is unlikely to trade Mitch Haniger, they are willing to listen on offers for Edwin Encarnacion. At this point, I have zero ideas as to what the Mariners are doing. The Mariners are also now reportedly in on trying to sign Japanese superstar, Yusei Kikuchi.
Padres: In the wake of the Ian Kinsler signing, the Friars have designated left-hander, Clayton Richard for assignment.
Phillies: According to Ken Rosenthal, a rival executive has said the worst nightmare of the Phillies', now known as "Team Stupid Money," would be to let Machado sign with the Yankees while Bryce Harper is still a free-agent. The rival exec says that if the Phillies' don't land Machado, the pressure will be on them to strike a deal with Harper's and super-agent Scott Boras.
In other "Team Stupid Money" news, the Phillies have signed veteran outfielder, Shane Robinson to a minor league deal.
Rangers: Texas grants Carlos Asuaje an unconditional release, allowing him to pursue an opportunity with the Korea Baseball Organization. Texas is also looking at bringing back former lefty, Derek Holland.
Red Sox: Boston signs former Seattle RHP Erasmo Ramirez to a minor league deal.
Tigers: Detroit signs former Angels' right-hander Eduardo Paredes and former Nationals' right-hander Chris Smith to minor league deals.