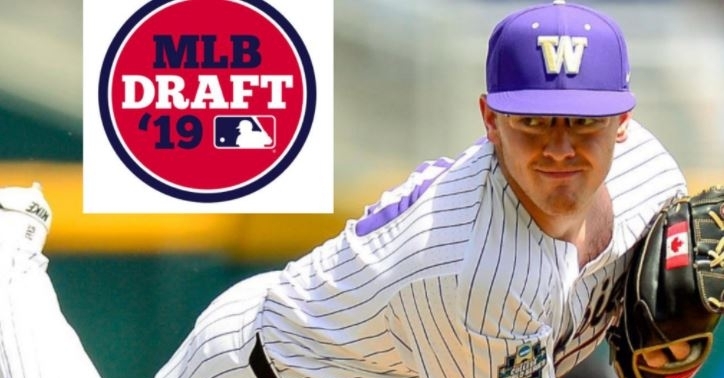 | | |
| --- | --- |
| Cubs Prospect Focus: Josh Burgmann | |
---
Six weeks into the MLB Lockout, there appeared to be some optimism on Thursday as the Players and owners met for the first time since the lockout started. Although the initial reports are not good in terms of the sides agreeing or progressing, but they did talk, which is more than can be said over the past month-plus. The next step is to keep talking and try and come to some sort of happy medium to get baseball started in 2022.
Up until that point, there is still not much baseball news to report as nothing can be done at the Major League level. Minor League signings can still take place, but even those have been few and far between lately as this is a very quiet offseason so far. Fortunately, we at Cubs HQ will continue to produce as much content as possible as we continue to dive into the Cubs farm system to give fans an inside look at some players to follow this season.
The best part of this series is finding players people often forgot about or finding new faces that some may have never heard of before. Josh Burgmann may be one of those faces, and the Cubs could be expecting some significant strides from him in 2022. The Canadian-born RHP and former Washington Huskie pitcher, Burgmann, was the Cubs fifth-round selection in the 2019 MLB draft, but hasn't seen much time on the mound since.
Part of the Canadian Junior team in 2016, Burgmann went on to have a successful career with the Huskies, helping him reach the level he did entering the draft. Following a rough freshman year where he posted a 7.90 ERA across 13 2/3 innings, Burgmann responded in a big way during his sophomore season, giving the Huskies 31 innings of work and posting a 3.19 ERA. His 13BB/21K was a low strikeout to walk ratio, as he spent most of his time that season as a reliever.
It took Burgmann three years to come into his own, but he emerged as a solid starting pitching option for Washington during his junior season. Across 79
innings and 14 starts, Burgmann posted a 4-6 record with a respectable 3.99 ERA. He also saw his strikeout to walk rate dramatically increase where he walked 22 hitters and struck out 101.
That type of improvement over a one-year time frame was certainly worth noting and one the Cubs pounced on when they had the opportunity. After getting drafted in the fifth round by the Cubs, Burgmann wasted no time signing with them four days later. Three weeks after that signing, the Cubs wanted to see what he could do and sent him to short-season Eugene instead of the rookie league.
A big reason for that was the college experience during the 2019 season, as Burgmann had plenty of work under his belt already. Once he got to Eugene, not only did Burgmann build off his solid Junior season campaign, but he pitched much better than the Cubs even expected him to. He made nine starts for the Emeralds that summer, but only went 19 innings. That isn't out of the norm in short-season ball, as most starters last two or three innings at most.
Over those 19 innings, Burgmann posted an 0-3 mark, but his 3.79 ERA was more than good enough to show he could handle professional hitting. Another major positive was his command as he continued to build off what he did during his junior season posting a 3BB/20K summer with the Emeralds. Those were all positive signs, and the Cubs hoped 2020 would bring even better results.
Like everyone else in the world, COVID did a number on Burgmann as the lost season hampered a year of development for him. To make matters worse, he never saw the mound in 2021, landing in the ACL league in late June, and was then added to the 60-day IL in July, forcing him to miss another season. In November, he came off the IL and is now working his way back to throw his first professional pitch in over two years.
Burgmann is your classic pitcher who paid his dues to get where he is now. He started as a reliever in college and worked his way into the Huskies rotation as the No. 5 starter. That is where the long-term outlook appears to be for him right now, although he may just be scratching the surface as to what he can do.
He is not a flame thrower by any means, but makes up for that with his elite spin rate that surpasses 3000 RPMs. That alone is what attracted the Cubs to him, as they like pitchers with elite spin rates to see what they can do with them. His fastball sits in the 91-93 range, but his change-up is his out pitch, where the elite spin rate makes it difficult to pick up.
A mix of travel issues to and from Canada, long stretches of quarantine time, and tendinitis perhaps brought about by the periods of inactivity kept him shelved all year. Still, it shouldn't be an issue in 2022. With the quarantine time, travel issues, and everything else behind him, look for Burgmann to get back on the mound this season and hopefully build off his 2019 showing.

Upgrade Your Account
Unlock premium boards and exclusive features (e.g. ad-free) by upgrading your account today.
Upgrade Now