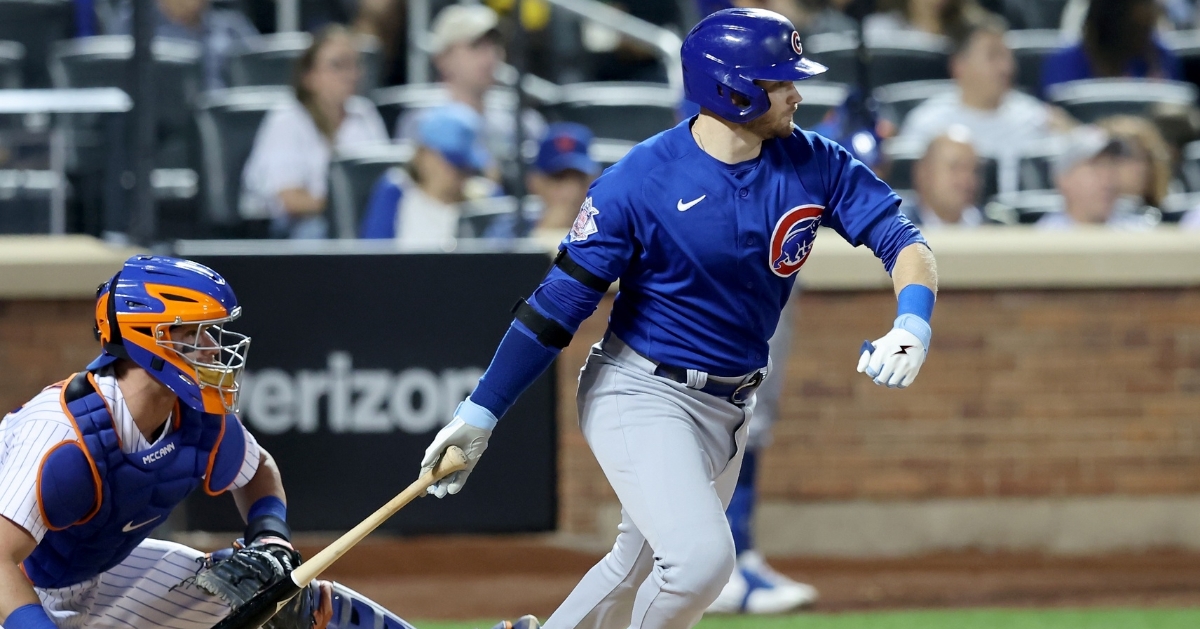 | | |
| --- | --- |
| Cubs stun DeGrom to claim series win | |
---
| | | |
| --- | --- | --- |
| Wednesday, September 14, 2022, 9:13 AM | | |
NEW YORK - Baseball is a funny game. When you think you have seen it all, you have Tuesday night, where the Chicago Cubs (60-82) took on the New York Mets (89-54). Despite a team battling for first place in the NL East, it was an underwhelming atmosphere at Citi Field, which is surprising, to say the least.
Not only do the Mets have a great team, but they were sending their ace Jacob DeGrom to the hill as he had a chance to make history. In what looked like a David vs. Goliath matchup on paper, DeGrom was looking to make his 37th straight start allowing three runs or less, as the sheer consistency and dominance of the pitcher is unbelievable.
Despite striking out 10 batters in six innings and keeping his streak of consecutive starts with three runs or less intact, DeGrom was on the short end of the stick as the Cubs managed to pick up the 4-1 and claimed the series. A big reason for this was another fine starting pitching performance from Adrian Sampson.
Saw what you want about him and his 2-5 record, but the dude can pitch and has been pitching well for a while. His six shut-out inning start lowered his ERA to the sub 3.5 range as he continues to impress since moving to the rotation in early August. The only downfall for Sampson on the night was his command issues, as he had more walks than strikeouts. Two of those walks came in the first inning, but he managed to get out thins with the lead.
One batter into the second inning and the Cubs had the lead first again as Ian Happ unloaded on a 99 MPH heater and took DeGrom deep into the upper deck as the Cubs lead 1-0.
Double-decker for @ihapp_1!#TheBigHapple pic.twitter.com/F80XA2erWN

— Chicago Cubs (@Cubs) September 13, 2022
That proved to be the only run until the fourth inning as Sampson once again had to pitch around a little trouble in the third, but continued to get through things without allowing a run.
With Sampson doing his thing on the mound, the Cubs offense was hoping to do theirs, although it wouldn't come easy. Singles from Franmil Reyes and Happ to begin the fourth set things up for the offense before a little small ball paid off. Following a Michael Hermosillo bunt that resulted in an error, Yan Gomes doubled the Cubs lead with a sacrifice fly to right. Two pitches later saw Patrick Wisdom drop down a perfect safety squeeze which brought another run home, and now the Cubs were up 3-0.
Bunting is BACK, baby!#DailyWisdom pic.twitter.com/jpJlaM4I3P

— Chicago Cubs (@Cubs) September 14, 2022
Getting any lead off of DeGrom is challenging, but to have a lead of this magnitude early is something teams rarely see. Over the next two innings, both pitchers made things look easy despite their pitch counts starting to creep toward 100. Still holding that 3-0 lead in the seventh, David Bote brought home another run as he got into a Seth Lugo pitch and deposited it over the center field fence as the Cubs led 4-0.
With Sampson out of the game, it was time for David Ross to go to his Jeckyl and Hyde bullpen with Michael Rucker's first arm taken. Rucker worked a scoreless seventh before giving up a hit in the seventh as he was lifted for lefty Brandon Hughes. Already with one- five out save in this Series, Hughes was looking to make it 2-2 as his impressive rookie season continues.
Looking to add to their lead in the ninth, the Cubs managed to pick up a pair of singles off Edwin Diaz before the Mets closer recovered and struck out the side. Down to their final three outs, the Mets were hoping to make some noise, and seeing the Polar Bear Pete Alonso go deep in the ninth had fans thinking about a Mets comeback.
Luckily that was not in the cards on this one, as Hughes finished things off from there to give the Cubs an excellent series win. Chicago had eight hits in the ball game, with Happ leading the way with two. Reyes, Bote, Alfonso Rivas, Gomes, Rafael Ortega and Seiya Suzuki all had hits in the win.

Tags: Cubs Baseball
,
Adrian Sampson
,
Ian Happ
,
Michael Hermosillo
,
Yan Gomes
,
Patrick Wisdom
,
David Bote
,
David Ross
,
Michael Rucker
,
Brandon Hughes
,
Alfonso Rivas
,
Rafael Ortega
,
Seiya Suzuki