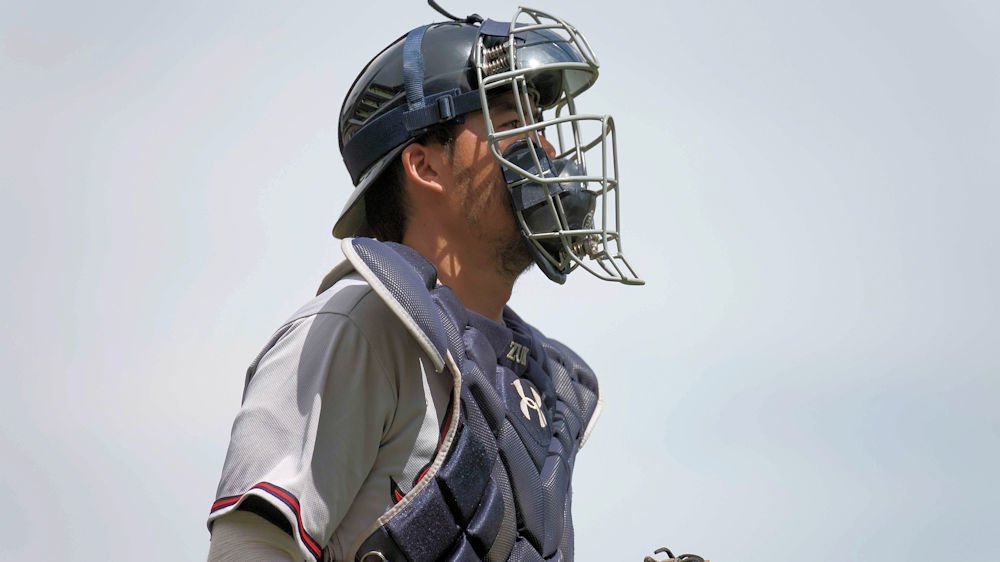 | | |
| --- | --- |
| Five free-agents the Cubs could use, but won't get | |
---
| | | |
| --- | --- | --- |
| Sunday, November 18, 2018, 1:50 PM | | |
Jed Hoyer said it the other day: The Cubs would likely look to shore up the 2019 roster with trades, rather than to tap into the ever-increasingly large free-agent market. Not a bad strategy if the Ricketts family wishes to keep additional zeroes in their checkbook, but that means that some of the names we all know as Cubs are going to be departing the Windy City.
While opinions vary on what the Cubs need for next season, one thing is clear- the North Siders have some work to do.
#5- Kurt Suzuki: Willson Contreras has done a phenomenal job, and Caratini has been a decent backup, considering his inexperience, but the Cubs could probably benefit from the services of a veteran backstop. Few can dispute that Contreras' pitch-framing needs work, and Suzuki would serve as a great mentor to our young catcher. At age 35, Suzuki would most likely be content with a part-time schedule, making him a good choice.
#4- Adam Ottavino: During the off-season, the bullpen for any team always gets sliced and diced the most, and it will be no different for the Cubs this winter. I have little doubt that Jesse Chavez will be re-signed, but others are bound to be leaving. Jorge De La Rosa, Jaime Garcia, and Justin Wilson are all free-agents now, and questions remain as to what the Cubs should do about Tyler Chatwood. If Mike Montgomery returns to the pen, it covers one of the vacancies left by the departing southpaw free-agents, but the truth is, there aren't many lefties out there in the FA market to replace the others with. Ottavino can act as a setup man or a closer, making him a great go-to guy when Strop or Chavez are down.
#3- Craig Kimbrel: With the on-again, off-again injuries to Brandon Morrow, snatching up a closer might serve the Cubs well. "Closer by committee" worked (for the most part) for the Cubs in 2018, but an established closer is a must-have if the Cubs are going to make a run in 2019. There's little doubt that Pedro Strop stepped up to fill Morrow's shoes in some tough situations, but I'd much rather see Pedro back in his position as a setup man.
#2- Nathan Eovaldi: I said it five months ago, and I'll say it again: The Cubs are making a huge mistake by pinning their hopes on a successful return by Yu Darvish. While Darvish's arm may be healing, questions continue to swirl about Darvish's desire to stay in the game, making Eovaldi a smart choice to shore up the rotation with an additional right-hander. While Eovaldi's WAR and ERA trail names like Corbin, JA Happ, and Keuchel, his age makes him an attractive possibility. Despite having had two Tommy John surgeries, Eovaldi is still laying in a wicked fastball at over 100 mph.
#1- Bryce Harper: There's little doubt that Harper's bat would lend credibility to an ailing offense, but as the days wear on, Harper is getting priced right out of affordability for most clubs, and the Cubs may be one of them. Risking $330M on any player is a gamble, but to gamble on ten years of production almost seems like insanity. Still, Harper's desire to be part of a championship team does make him a logical choice, even if he is an unaffordable one.
The one positive thing that comes with trading as opposed to buying free-agents is that the market is virtually limitless. If somebody wants Noah Syndergaard, Jacob deGrom, Mike Trout or even Kris Bryant bad enough, somewhere, you can bet, there's an acceptable price tag.
While there are almost 200 FAs out there right now, the choices are pretty limited. Age is working against a lot of these guys, and the price tags are going to be high, perhaps leading to the Cubs' decision to trade, rather than buy.